The Loop
Scott McCarron planned a wedding AND got married during a PGA Tour Champions event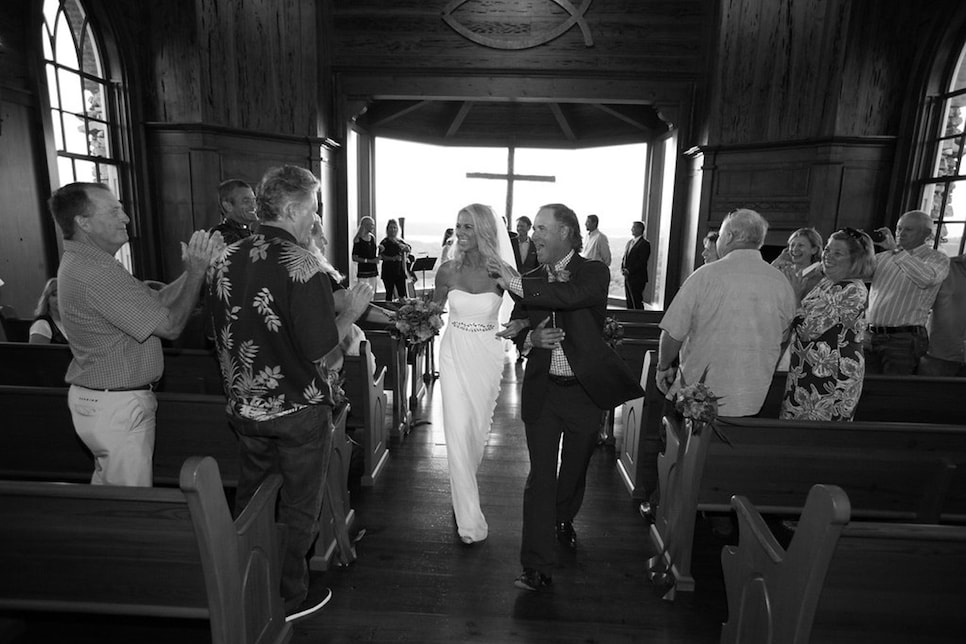 There will be better scores posted and better results earned, but no one in pro golf will have quite a week like the one Scott McCarron recently had. We've seen on-course proposals in pro golf. We've even seen mid-round proposals. But a mid-tournament wedding? This has to be a first.
The PGA Tour Champions player got married during the Bass Pro Shops Legends of Golf last month. Even more crazy, the whole thing was planned during the week of the event, according to Golfweek.
Apparently, the idea first came to McCarron and Jenny Klein early in the week when the couple really liked The Chapel of the Ozarks at Top of the Rock. By Friday, they found out from the owner of Big Cedar Lodge that the chapel wasn't booked for Saturday night, and that the tournament director was free to host the ceremony.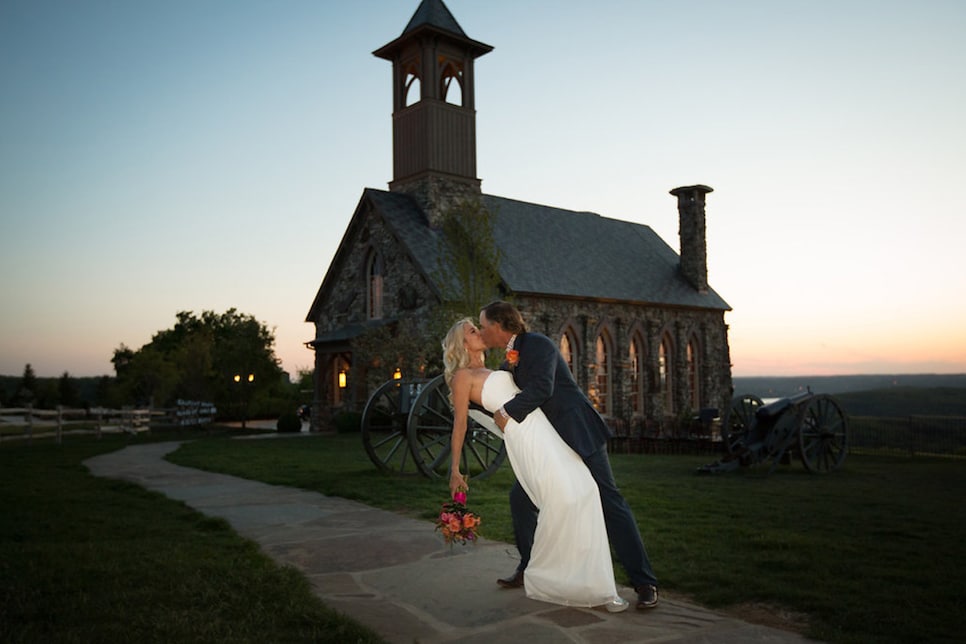 Then, some of McCarron's peers pitched in. Brad Faxon knew a friend in Branson, Mo., who knew a harpist (What are the odds?). The Stadlers and Frosts provided champagne and wine, and the resort provided the rest of the food. And while McCarron played, Klein went into town and bought a dress and two rings from Kohl's.
"Pretty soon we had a party," McCarron told Golfweek. "By the time I was on the ninth hole, the wedding was planned. It was how to plan a wedding in 24 hours."
So how did it all turn out? Looks like everyone enjoyed themselves -- especially since they didn't have to get all dressed up.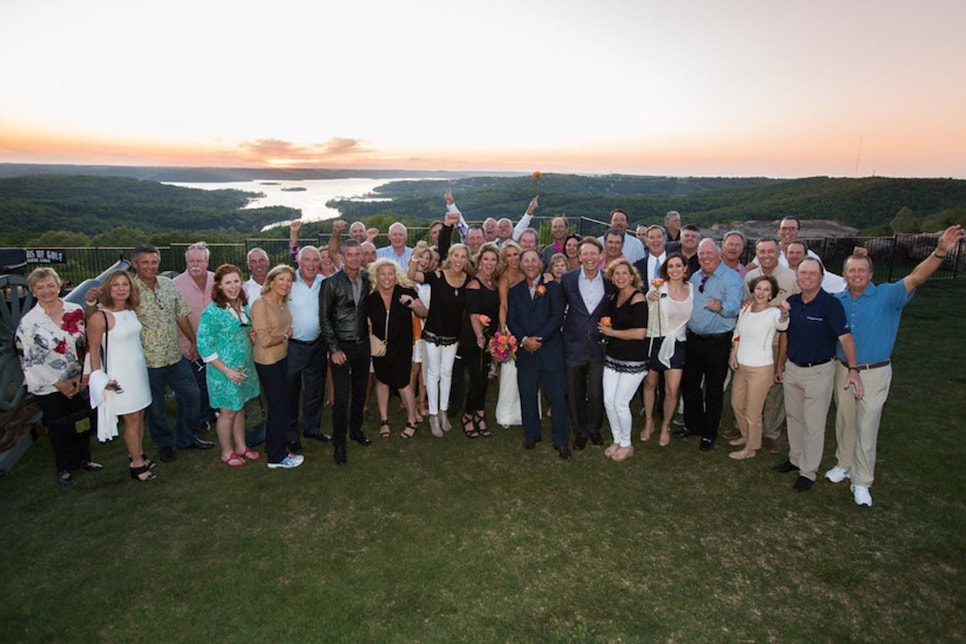 "We had some drinks, cut the cake and everyone was home by 9:30," said McCarron, who teamed up with Faxon on the course to finish T-22. "We could've planned that thing for a year and it wouldn't have turned out as good."
(Photos courtesy of Scott McCarron)