News
Scott McCarron continues to roll, wins fourth PGA Tour Champions event of the season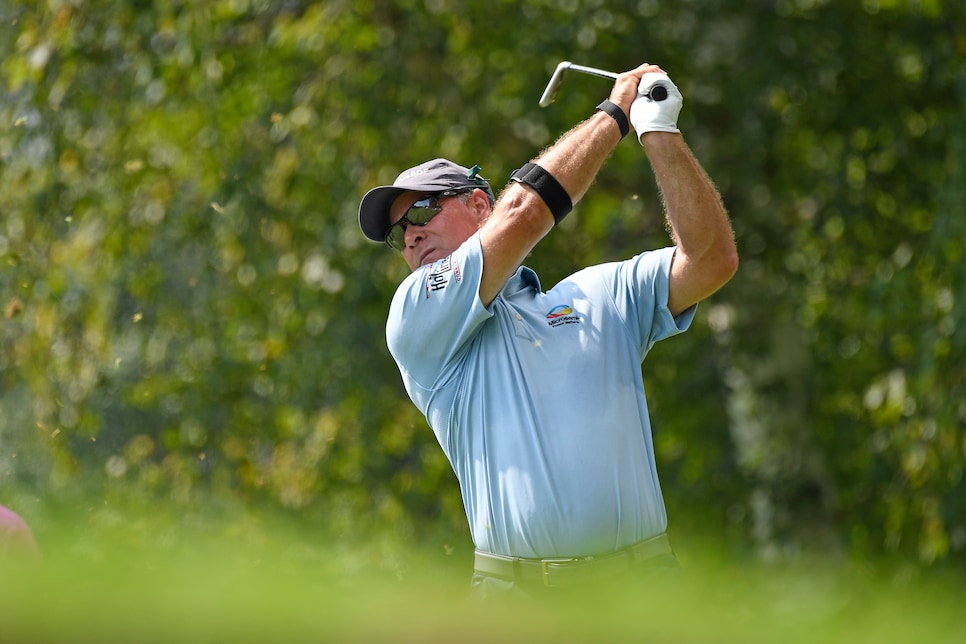 Scott McCarron's breakout PGA Tour Champions season had its roots in conversations he had with Hale Irwin, who convinced him that the age of 50 isn't an obstacle to playing quality golf.
"I spent a lot of time with Hale my first couple years on the PGA Tour Champions," McCarron said, "and he told me he played his best golf from 50 to 53, and that really spurred me to think, OK, I can still play some of the best golf of my life now."
More confirmation came on Sunday, when McCarron won the Shaw Charity Classic at Canyon Meadows Golf and Country Club in Calgary, Alberta, Canada.
The victory was his fourth of the season—and sixth of his senior career—and the $352,500 he earned for the win bumped his season earnings to $2,067,585, more than he earned in his best season on the PGA Tour ($1,896,714 in 2002).
McCarron, 52, had rounds of 63, 64 and a three-under-par 67 to close to win by one stroke over Miguel Angel Jimenez.
"I enjoy playing golf out here on the PGA Tour Champions. It's fun," he said. "I'm playing with guys, you know, Kevin Sutherland and I have played together since we were probably 12, 13 years old. Billy Andrade and I since we were 14, 15. Brandt Jobe and I playing in college. So all these guys I've played with for years and it's just a lot of fun."
Of course, it's fun when you're posting the kinds of scores McCarron has been doing of late, including a second-round 61 at the Dick's Sporting Goods Open two weeks ago.
"I feel very confident in what I'm doing," he said. "I've worked very hard to get my game to where it is. I've been very comfortable in the lead, near the lead, with the lead, behind, coming back. For me it's just another day to go out there and hit the first fairway. After that, then hit the green, then make a putt. Really try to keep it as simple as that."
McCarron's four victories ties Bernhard Langer for the PGA Tour Champions lead this year, though he still trails Langer's tour lead in money by $527,050.