News & Tours
USGA hires veteran tour pro Scott Langley to work in player relations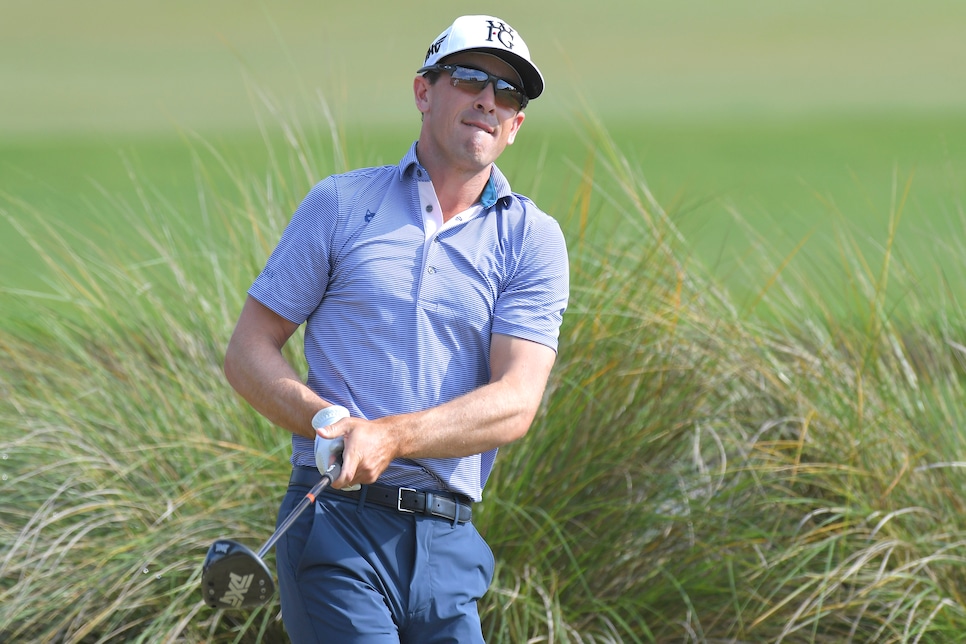 Scott Langley plays a tee shot during teh 2020 Korn Ferry Tour The King & Bear Classic.
Stan Badz
Over the summer, when Jason Gore left his job in player relations with the USGA to take on a similar position with the PGA Tour, it came as something of a surprise. After all, Gore seemed born to play the role, had close ties within the USGA and professed a newfound appreciation for the East Coast after living all of his life in California. Gore had been deemed a perfect candidate when the USGA created the position and then hired him for it in 2019.
But the tour opportunity was a good one and Gore seemed badly needed, considering the tour's desire to keep players happy against the threat of LIV Golf. Still, it left the USGA with a bit of a conundrum in replacing the popular Gore.
The search lasted four months and the USGA ultimately identified another former PGA Tour player, Scott Langley, to lead player relations on the men's side. Langley, 33, is an Illinois native and Florida resident who officially retired at the end of 2021 after a decade-long career playing on the PGA Tour and Korn Ferry Tour. His lone victory came in the KFT's 2018 Panama Championship.
Langley owns the distinction of being the first product of The First Tee program to reach the PGA Tour. He was a three-time All-American at the University of Illinois and won the 2010 NCAA Division I national championship. At the tour level, he showed an interest in leadership positons, serving on the Player Advisory Council on the KFT and PGA Tour, and he ended his career with a two-year stint as the KFT's PAC Chairman.
In the new job, Langley will report to Heather Daly-Donofrio, who has been promoted to oversee all player relations.
"The most important thing that Jason shared with me was just to be a great listener. To truly listen," Langley said in an interview with Golf.com. "To always lead with that. I think that's really my aim."
The USGA created the player relations position because of the seeming disconnect between the competitors and the USGA as an organization. There had been several high-profile controversies over the last decade, and the USGA felt it needed a person to hear out players' concerns and address them. Gore also contributed idea and opinions about course setup for the U.S. Open.
Last summer, Gore told Golf Digest, "They don't have to love us, but they have to respect us."