News
Think Young, Play Hard: Scott Langley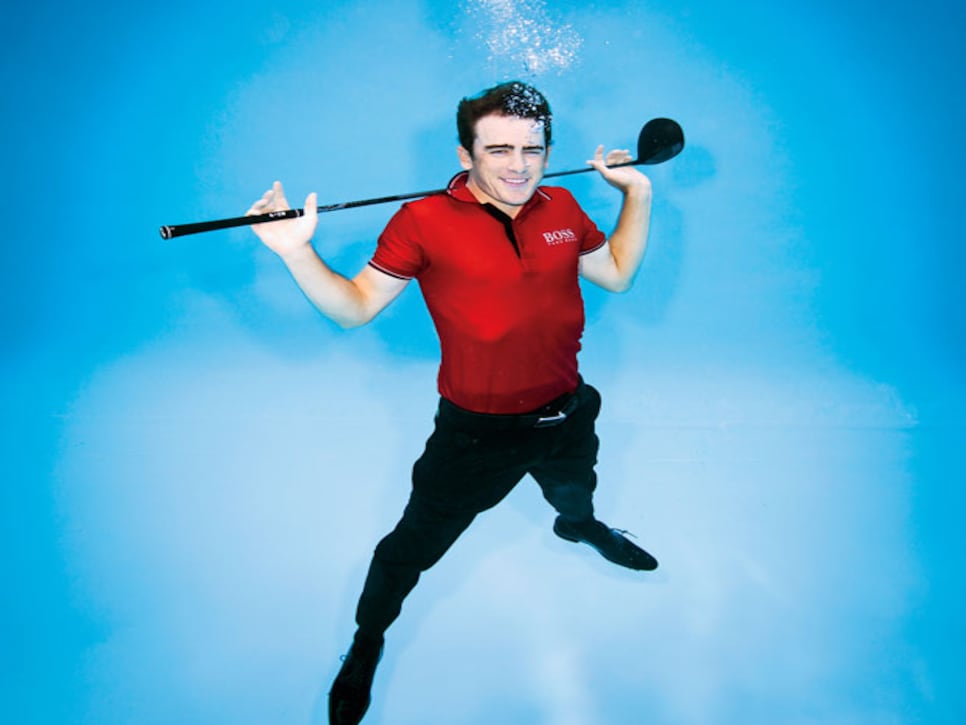 Langley, at the Palm Beach Gardens Aquatic Complex, Feb. 19, 2013.
ON GOING FROM THE FIRST TEE PROGRAM TO THE PGA TOUR
I'm the first First Tee graduate to make it on tour. I was 15 when I joined. I was a good local golfer, but The First Tee taught me how to take lessons on the golf course and apply them to real life.
ON EARNING HIS PGA TOUR CARD
I was the last guy to get through second stage. I had to par the last hole. It was so difficult. Trouble on both sides, really tight. I just stepped up, hit a great tee shot, hit a great second to the middle of the green. Almost made a bomb and tapped in for par to move on.
ON GETTING THAT CONFIDENCE
My junior year I won the NCAA title at Illinois and finished T-16 as an amateur at the 2010 U.S. Open at Pebble. Those were ah-ha! moments for me. Man, I could make it on the PGA Tour.
ON ENJOYING PGA TOUR PERKS
Right now I'm sitting in a new Mercedes GL450 [courtesy car]. It had seven miles when I picked it up at the airport. I have 185,000 miles on my Toyota Highlander. It's 10 years old, and I drove it all around the mini-tours. That puts what I'm driving right now in perspective.
I just signed with Hugo Boss. I take pride in what I wear. Predominantly the guys from Europe have more of an awareness of fashion and what goes with what. But the American guys are catching up. It's our uniform, and I know a lot of the young guys want to look their best.
I started playing in the third grade. In my school, it was mandatory, but I really liked it. It's kind of hard to travel with a violin on tour, though. And there's no chance I can play "The Devil Went Down to Georgia." I'm not that good.
I've got all these weird talents. I can't juggle chickens or anything like that, but I can juggle.
ON BEING NAMED TO THE TOUR'S PLAYER ADVISORY COUNCIL
I have respect for the guys who have been out here, but my role is to be the voice of the rookies.
ON LIVING IN RICKIE FOWLER'S HOUSE WITH TOUR PROS CAMERON TRINGALE AND MORGAN HOFFMANN
I lived there for four months and slept on an air mattress. All four of us were rarely there at the same time, but when we were, we had some epic Ping-Pong matches. Cam and I would do dinner. I'm not exactly Emeril Lagasse, but I did make some pretty mean pasta dishes.