The Loop
Scott Langley a First Tee success story
Scott Langley returned to Pebble Beach last week to offer testimony on what The First Tee can do for a life -- and a career.
Langley was a 2012 PGA Tour rookie who won the pro-junior event at the Champions Tour's Nature Valley First Tee Open in 2006. He also tied for low amateur honors in the 2010 U.S. Open at Pebble Beach, and to show how far he has come in the past seven years, Langley was invited to play with PGA Tour commissioner Tim Finchem and Jay Haas at Cypress Point last Thursday, the day he was also scheduled to address The First Tee and Champions Tour participants at a Legends and Leaders dinner.
Coming to the 18th hole, Langley was told by Sam Reeves, their host, that if he holed his second shot, it would mean tying the course record 63 held by, among others, Ben Hogan. From 125 yards out, Langley hit the flagstick with his shot and made a 2¿-footer for the 64.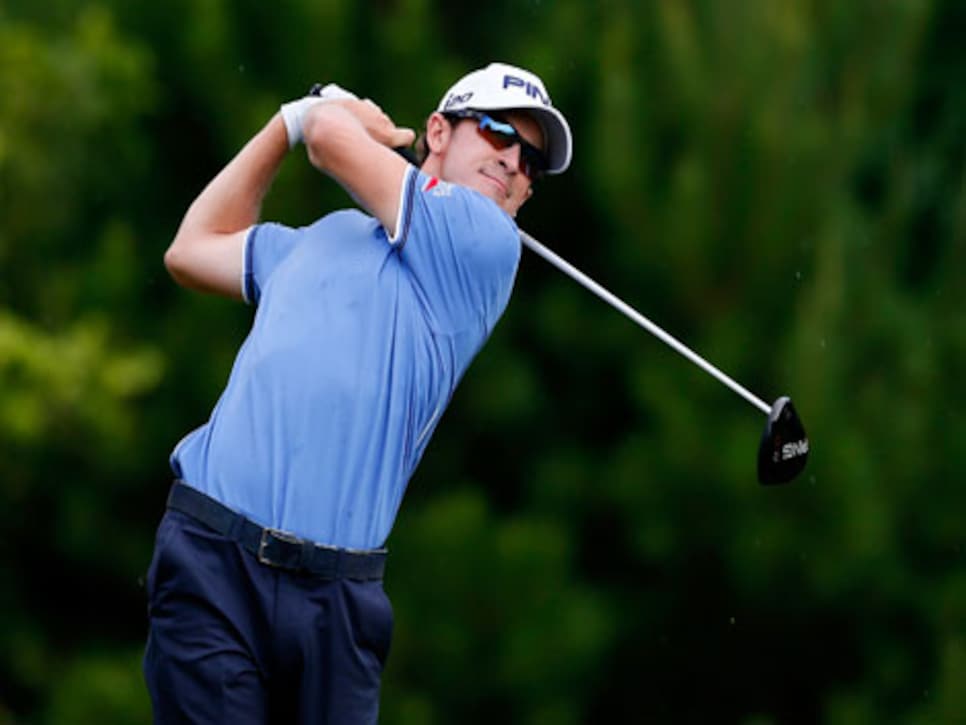 That night Langley looked out over the audience at The Beach Club, and said to the young men and women sitting nervously in their chairs, "I know how you feel. Seven years ago, I was sitting where you are."
Langley made an impression on the audience not only for the way his career panned out, but also for the way he embodies The First Tee's core values. He grew up in the suburbs of St. Louis, a blue-collar golfer who hit scarred range balls off mats until a First Tee chapter was established.
"I wouldn't say I came from a poor background," Langley said. "But I didn't have a silver spoon in my mouth. I didn't have a chip on my shoulder, but I knew I had to work hard at everything I was going to get."
Among the 81 First Tee participants listening intently to Langley was Brittany Ferrante, a 5-foot-2, 100-pound, 16-year-old high school senior who plays No. 1 on the Walt Whitman High boys' team in Huntington Station on New York's Long Island.
Brittany didn't have a stable life at home the way Langley did. Her parents had issues. As part of her essay, she wrote about her mother attempting suicide. Constantly in between jobs as a civil engineer, her father went on the Internet and found a First Tee chapter near their home at Eisenhower Park.
"I have no idea where we would be [without the First Tee], but we wouldn't be in a good spot," Ferrante said, acknowledging her brother, Dominick, who made the trip as her caddie.
She played alongside Rocco Mediate and although she did not make the cut, it was still the experience of a young lifetime. Golf Channel featured Brittany, even using her silhouette against the beach in the closing credits Friday. Billy Ray Brown made the comment on air, "Don't be fooled. She hits it miles."
Like Langley, Ferrante has aspirations of playing college golf, then pro golf. Plan B is to be an elementary school teacher or open a golf academy. She heads back to New York this morning with dreams of returning to Pebble Beach, maybe as head of a First Tee chapter.
"It wasn't what I expected," she said. "It was more."