Courses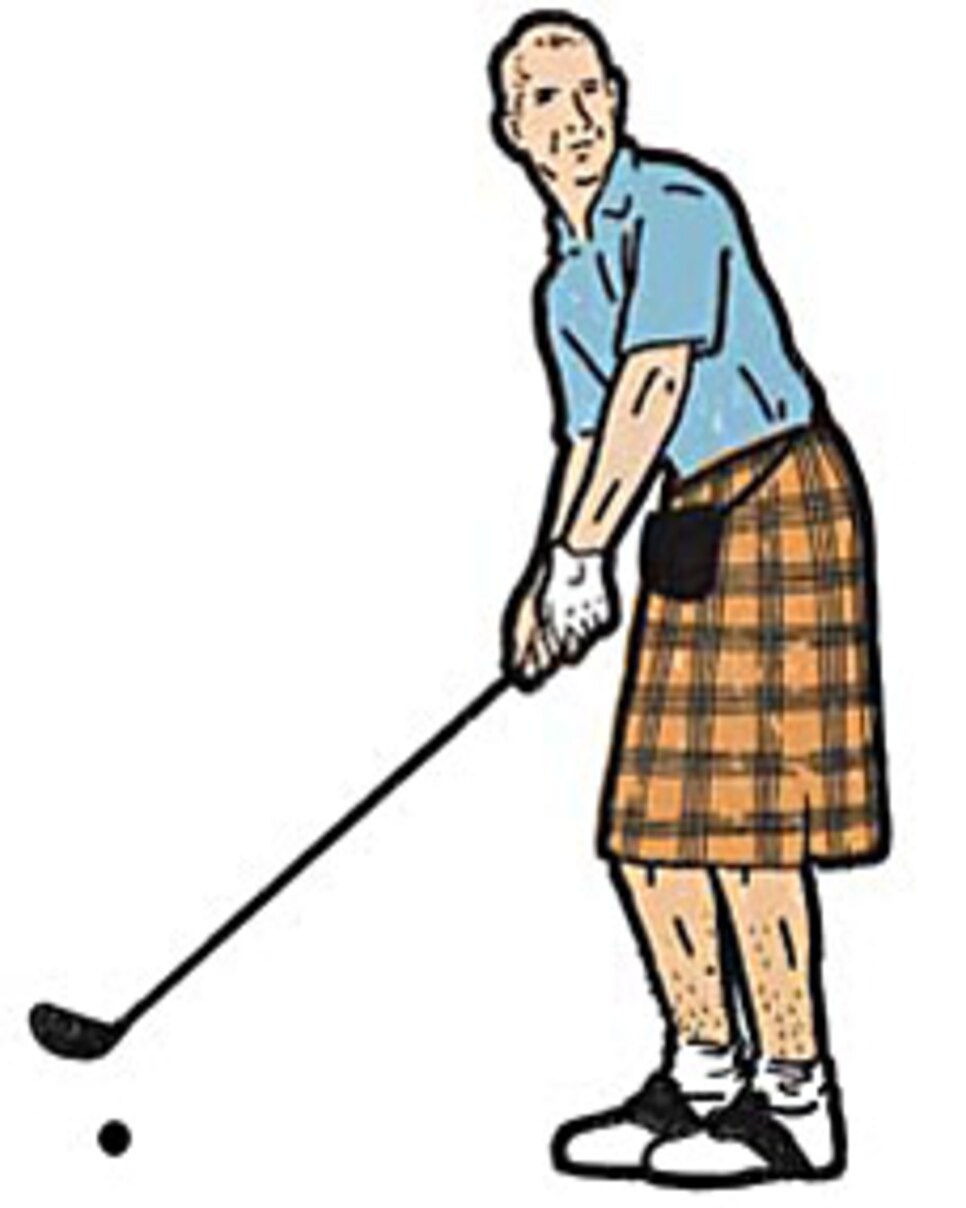 Last year eight of my regular golf buddies and I took an eight-day trip to Scotland. We played Gullane, North Berwick, the Old Course, Royal Aberdeen, Cruden Bay and five or six other swell courses, and most of us managed 36 holes on at least seven of the days. The trip was a great success -- a relief to me, because I planned it.
I had played golf in Scotland three times before, in 1992, 2004 and 2007. The first two trips were put together by a professional golf-tour packager, whom I continue to recommend to friends. The third wasn't planned by anyone, because my goal that time was to wander aimlessly, with no tee times or hotel reservations. (I wrote about that trip in the October 2007 issue)
Those experiences, plus the existence of the World Wide Web, made me confident that I could assemble a decent trip by myself, and save my friends and me some money. And we did save more than $1,000 each, compared with the price quote Golf Digest got from one tour packager for a similar trip. It's hard for me to provide an exact accounting because one of the keys to successful golf travel is scattering the expenses so widely through your checkbook that your wife can't figure out what you spent. Nevertheless, during our drive back to Edinburgh on the final day, three of us passed the time by calculating our costs, and we determined that the total for golf, lodging and three rental cars came to $3,000 per man. (It would be significantly less today, because the dollar is about 25 percent stronger and air fares have come down.)
The first planning decision I faced was what to do about the Old Course. Seven of the nine guys had never been to Scotland for a golf trip, so bypassing St. Andrews wasn't an option. Nevertheless, Old Course tee times can be hard to come by, and they can be extremely expensive if you do things wrong -- as we did in 2004 by waiting till the last minute. Fortunately, the Links Trust's website (www.st.andrews.org.uk) explains how to do it on your own. In late September 2007, about two weeks after the trust had begun accepting requests for 2008, we applied by e-mail for tee times on any of several dates between April 28 and May 3, and in early October we learned that we'd gotten our first choice, April 29 (which, believe it or not, was World No-Golf Day). With the Old Course securely in place, I could book the rest of the trip. Doing that was fairly painless; I did it in bits and pieces, spread out over several months, and it never seemed like a burden.
Almost all Scottish courses now have at least a small presence on the Web. I found what I needed by Googling or by clicking around on www.scottishgolfcourses.com, which claims to cover every course in the country. I made most of our tee-time requests through club websites or by e-mail, and sometimes I followed up by phone. Different courses have different visitor policies. North Berwick, for example, is members-only before 10:07 on weekday mornings and before noon on Saturdays and Sundays, so I had to think a few moves ahead and be prepared to make substitutions. (The fact that in early May the sun doesn't set in Scotland until at least 8:30 or 9 created considerable flexibility.) I kept track of everything in a three-ring binder with lots of dividers.
One of my few regrets about my 2004 trip was that we stayed only in big, boring hotels. For this trip, I wanted to stay mainly in smaller places, and not only because I knew they'd be cheaper. One of them I'd tried already: Blenheim House Hotel, which overlooks the West Links in North Berwick, the town where I'm going to hide out if I ever become an international fugitive from justice. The rest I found by asking friends, or by nosing around on the Web. We paid an average of just more than $100 a night, and most of the rooms were singles. (The Scots tend to charge by the person rather than by the room, so doubling up isn't necessarily cheaper.) Our best lodgings were in St. Andrews, where we spent two nights in a wonderful 19th-century house with a gas grill and a lighted putting green in back (standrewsgolfhome.com). The house had five double bedrooms, was a short walk from the Old Course, came stocked with orange juice and candy bars, and was designed by the same man who designed the Royal & Ancient clubhouse. It cost just £300 a night -- or about $50 per man at the current exchange rate.