Fans of links golf will tell you the ball is supposed to be played along the ground, but I think the courses are best appreciated from above. During a recent trip to Scotland, I launched my drone above some of golf's most celebrated linksland, providing a new view, and appreciation, of these ancient courses where the land meets the sea. These are my 10 favorite photographs from a memorable trip.
Carnoustie's final green is a beauty and a beast. Just ask Jean Van de Velde, who waded into the burn below en route to his unforgettable collapse at the '99 Open.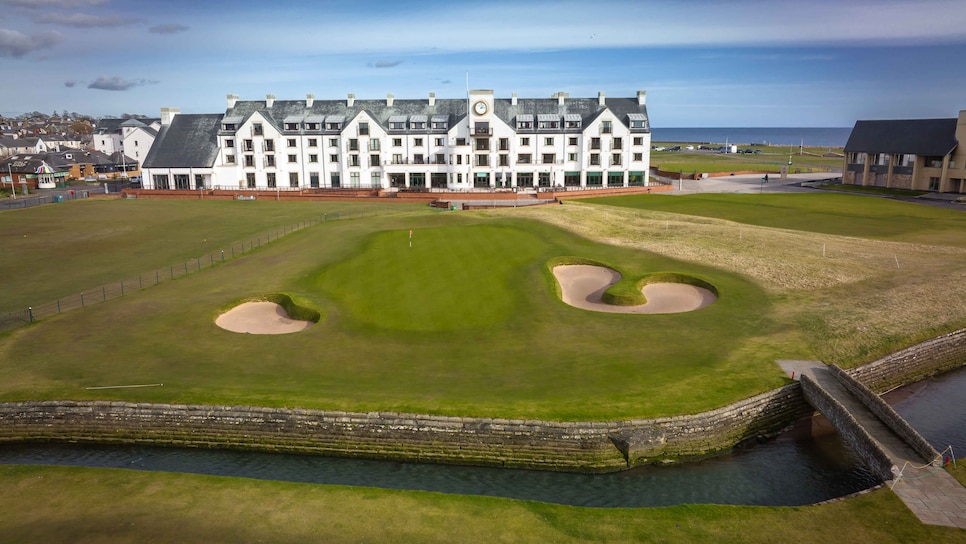 9. Eden Course at St. Andrews, No. 1
Even after visiting the Home of Golf three times, I still wasn't fully aware of the many golf offerings that St. Andrews provides. There are seven courses: Old, New, Eden, Strathtyrum, Jubilee, Castle and Balgove…and are all worth playing. This 1st green on the Eden course is a taste of what awaits golfers who venture beyond the Old Course.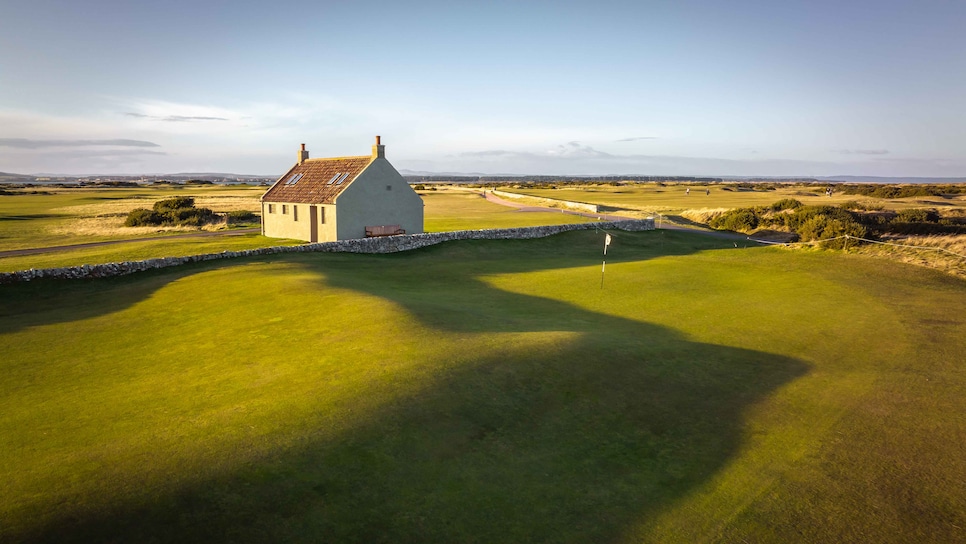 The New Course reaches a crescendo halfway through the round with the 9th hole, which plays directly along River Eden. This green will welcome a purely struck shot and punish those who are even slightly off-line.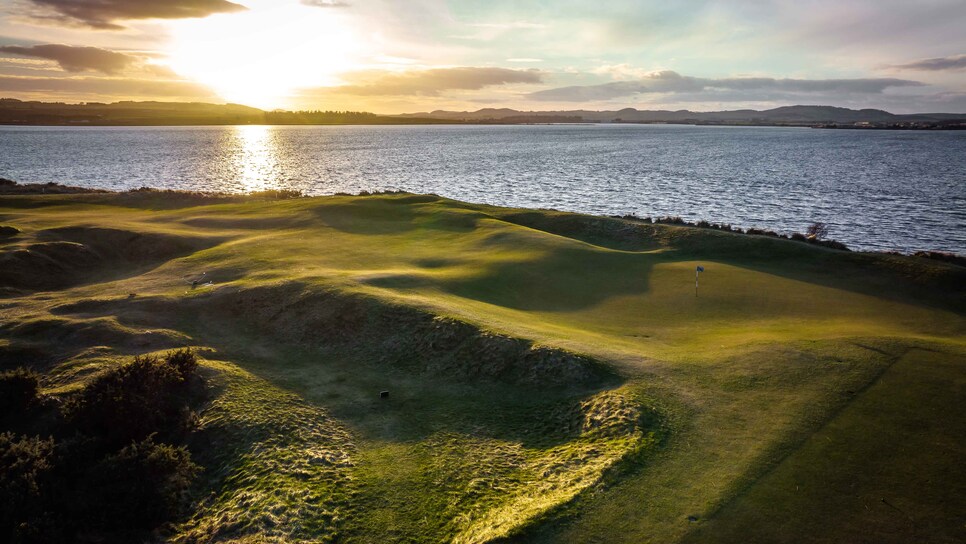 The low light does a great job of showcasing the splendor of the undulations at Muirfield. The 18th hole and the clubhouse looming in the distance gave this photograph the extra push it needed to break into our top 10.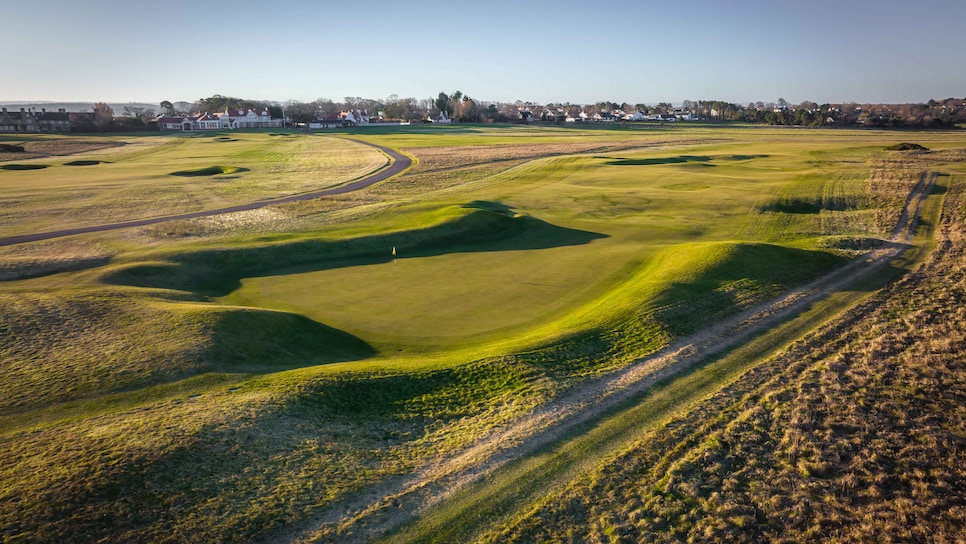 6. Strathtyrum Course at St Andrews
The undulations of the linksland are what make golf so spectacular at St. Andrews. When the light hits the turf in a manner that showcases all of the humps and bumps, you have a recipe for a top-10 aerial photo. The unique positioning of the gorse bushes as hazards is the garnish that makes this photo irresistible.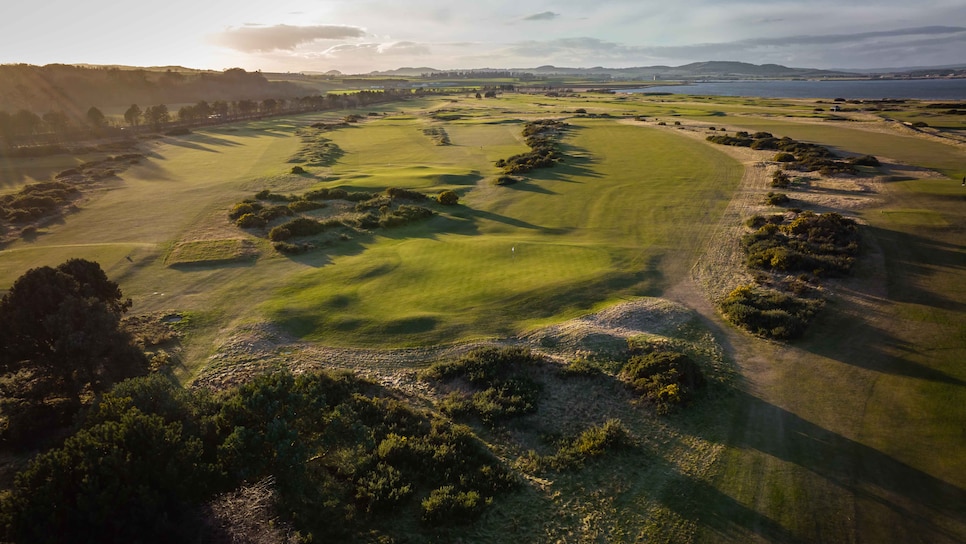 5. Crail Golfing Society at Balcomie
"All Hail Crail." It's a chant that you will need to get used to if you visit this ancient charmer outside of St. Andrews. In this drone image, the 40 mph winds were fighting me hard. But I would not be denied…and neither would Crail.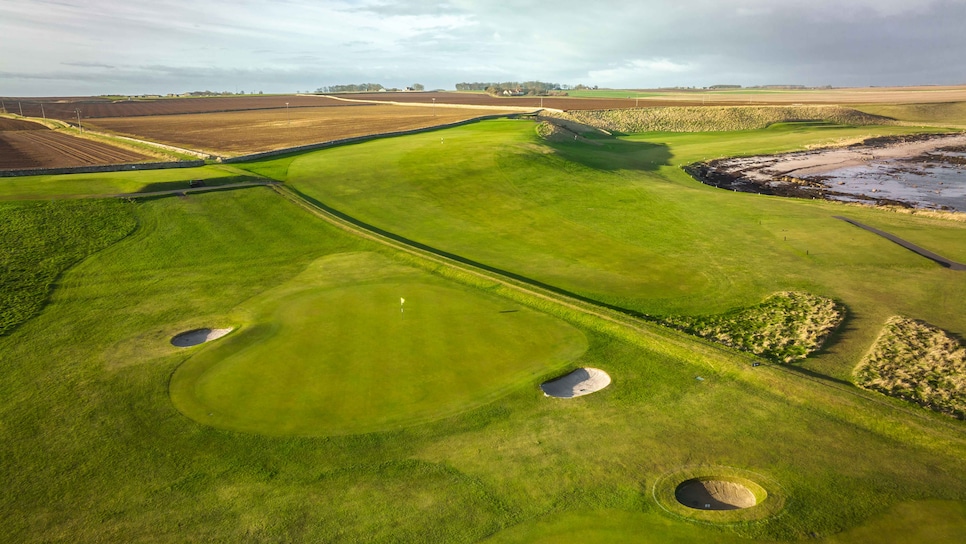 4. Crail Golfing Society at Craighead
"All Hail Crail." I told you that you needed to get used to this chant. This is the second course at Crail, designed by Gil Hanse and having opened for play in 1998. It is a modern complement to the ancient links. The cliffside golf and views are spectacular, as you can see.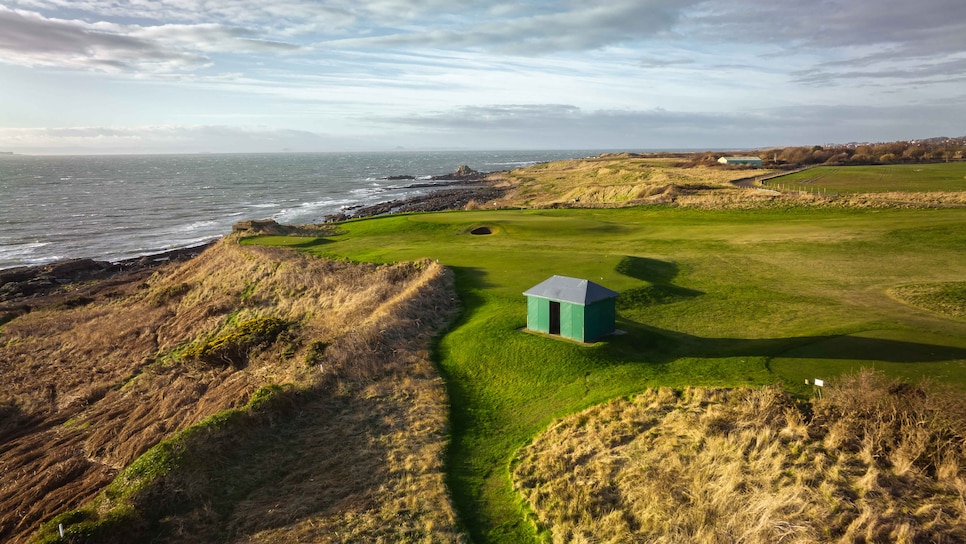 If there is a theme to these photographs, it is how the low light shows off the grandeur of the topography. What we haven't pointed out is how these Scottish towns seamlessly frame the photos. Most of these courses double as public recreation areas, and Prestwick is a quintessential example of how the town and the course blend together.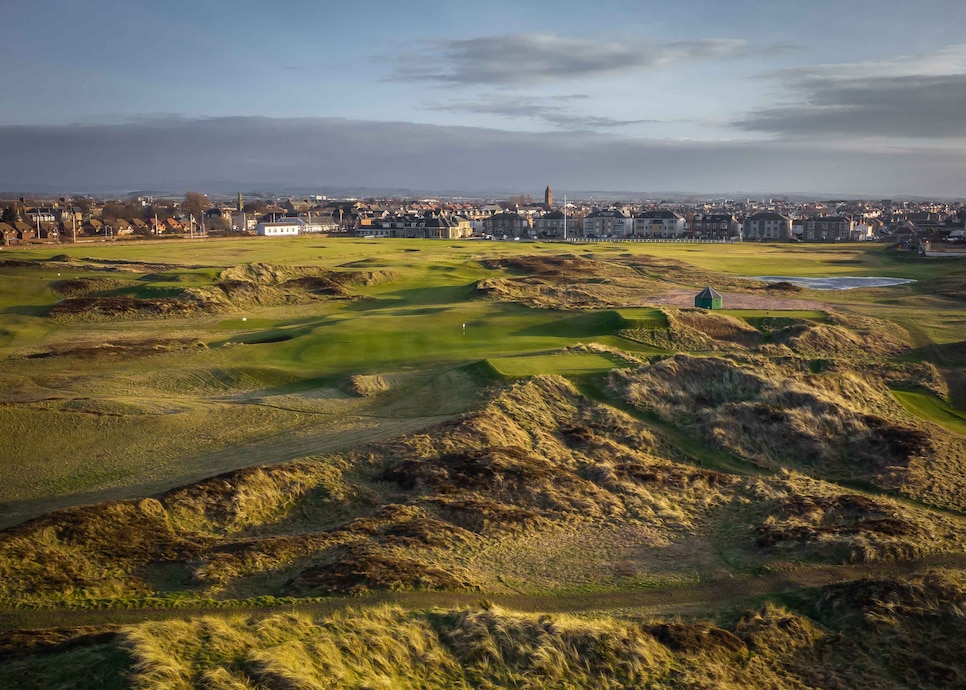 Some of the world's most unique holes belong to North Berwick Golf Club. No green is more interesting than the 16th, an amorphous Biarritz that challenges every approach shot from every angle. In the distance, the Marine & Lawn Hotel adds to the beauty of this photograph. Normally this eye candy would have been enough to take the top spot in this ranking. However, the Old Course always has something to say about these things…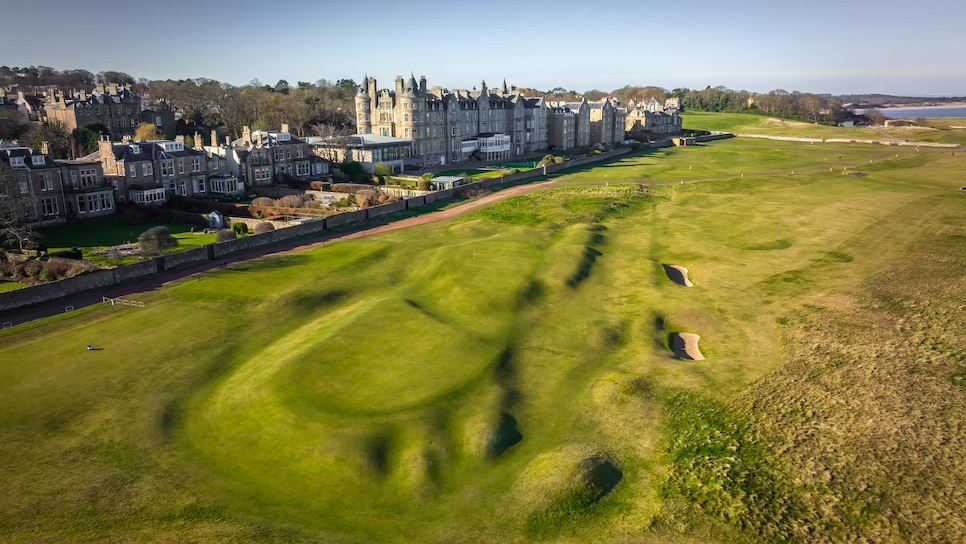 1. The Old Course at St. Andrews, Road Hole
Some images stand above the rest. They possess a certain something that elevates them to another level. They cannot be easily captured or recreated. This photograph of the 17th after a dusting of snow is one of those images. As I stare into this photograph I can hear the grand old man of St. Andrews whisper in my ear:
"Faith sir! She looks like the Old Course." —Old Tom Morris