The Loop
The American Junior Golf Association announced the Scholastic Junior All-America Team winners Wednesday, October 7. The award, sponsored by Hewlett-Packard, recognizes 24 junior golfers who excel on the course and in the classroom.
Eligibility is based on a top 10 finish for boys in an AJGA event and a top 5 finish for girls. Candidates are additionally judged on their grade point average, class rank, SAT/ACT scores, leadership skills and community service. Applicants must also write a 500-word essay on some aspect of golf.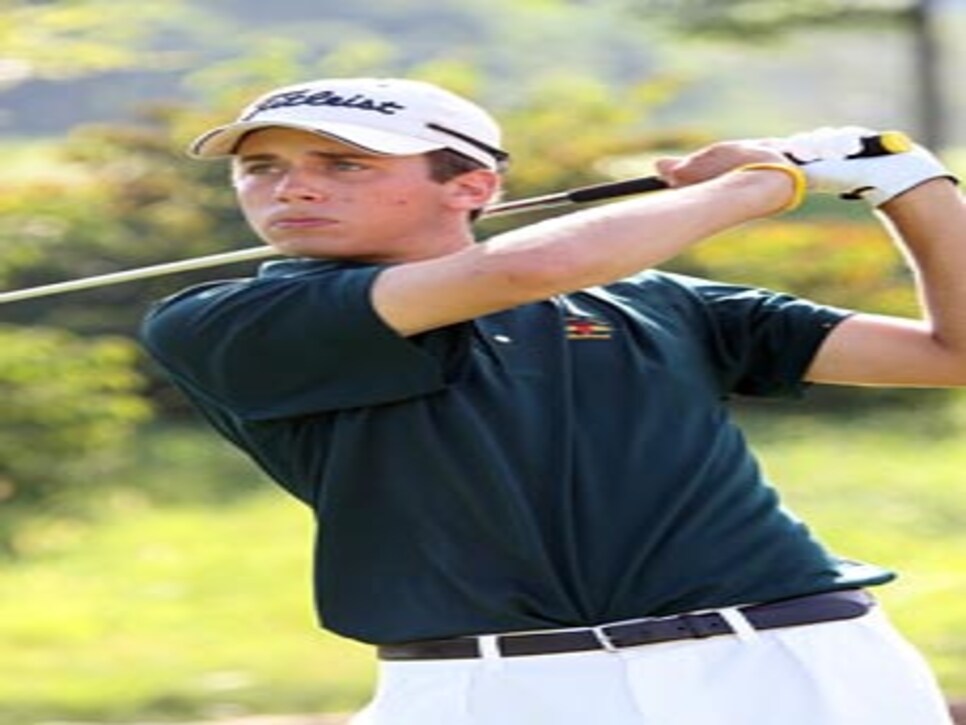 The winning essay by Sam Bernstein (pictured left), a senior at the Ethical Culture Fieldston School in Riverdale, N.Y., tells how his grandfather lovingly taught him the game of golf. His school will get a computer, donated by Hewlett-Packard.
Sam and the 23 other winners will be honored at the Rolex Junior All-America Awards banquet, November 22 at the PGA National Resort Spa in Palm Beach Gardens, Fla. They also received invitations to the Polo Junior Golf Classic, which will be played at the resort Nov. 21-27.
These gifted kids generally have their pick of any college. Five have already made verbal commitments: Shane Lebow, who was also an All-American last year, is headed to Stanford. Niall Platt and Ashley Armstrong have committed to Notre Dame, and Rachel Morris (Southern Cal) and Emily Tubert (Arkansas) have also chosen their schools.
Their time on the course doesn't keep them from taking honors and AP courses. And their test scores are the envy of any serious student. Bonnie Hu, of Fremont, Calif., nearly aced the SAT exam, getting 2350 out of a maximum 2400 points.