The Loop
SB2K16 crew reunited in Quicken Loans National pairings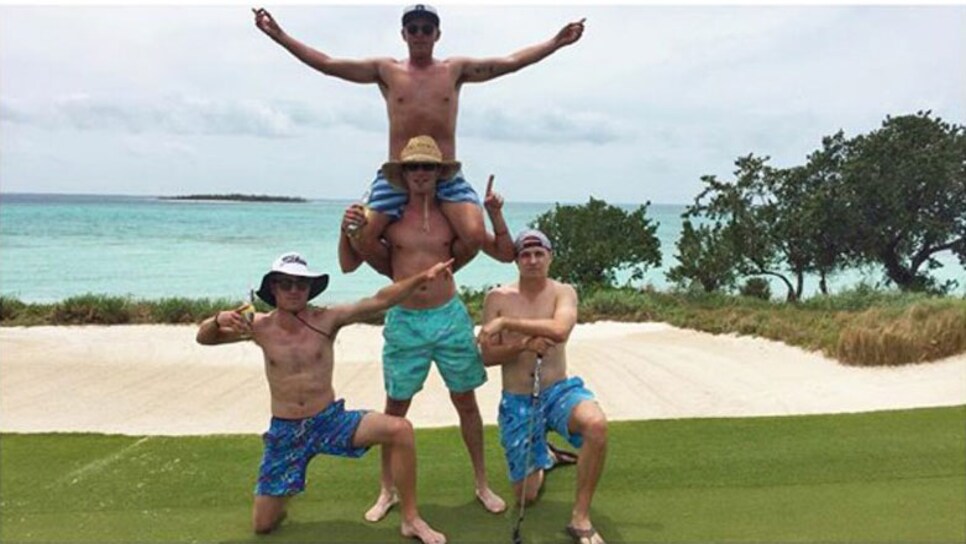 Rickie Fowler, Justin Thomas and Smylie Kaufman, three-fourths of the famous "SB2K16" crew, are scheduled to play together in the first two rounds of this week's Quicken Loans National. This, at least, according to Thomas, who announced the grouping on Twitter:
The fourth member of the gang, Jordan Spieth, is staying home this week.
I know the tour has a strict dress code, but I think we can give these guys a one-week pass to rock sandals, shorts and sleeveless shirts on the course.