The Kids Are Alright
Teenager who used CPR to save her dad's life on the golf course wants to help others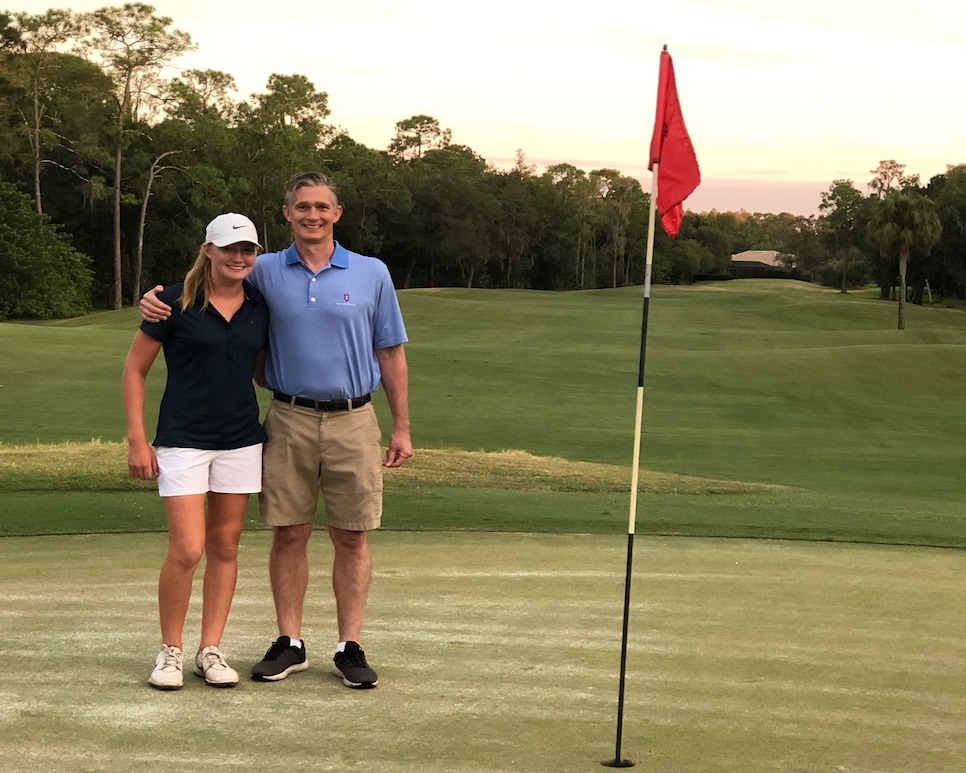 Photos courtesy of Kaitlin and Steve Ryan
Like so many others over the past 18 months, Steve Ryan and his daughter, Kaitlin, made golf a part of their daily routine. After dinner back home in Tampa, Fla., they'd head to a local course to get in a few holes—and some exercise—before dark.
A typical visit last April turned into a nightmare. Steve was up on the green at the course's practice area, fixing ball marks as Kaitlin was practicing her approach shots from 100 yards, when all of a sudden Kaitlin noticed her father on the ground lying face down.
Often cautious due to being diagnosed with cardiomyopathy, a disease of the heart muscle that makes it difficult to pump blood, Steve would watch as his daughter practiced her short game, while he placed a cone away from the flagstick and gave pointers when needed.
Kaitlin never would've guessed she'd be in the position, but sudden cardiac arrest left her 49-year-old father needing immediate medical attention.
"I got up there and knew something was wrong," Kaitlin said.
After alerting her mother and checking for a pulse, Kaitlin started CPR—which she had fortuitously learned in middle school—to keep him alive as she waited for the East Lake Fire Rescue with an automated external defibrillator.
"They used the AED to shock him about four times to get his pulse back, which had been down for about 12 minutes approximately," Kaitlin said. "I never ever expected to have to use CPR, but I'm just so thankful that I had a basic education to give me enough confidence to do it for my dad under pressure."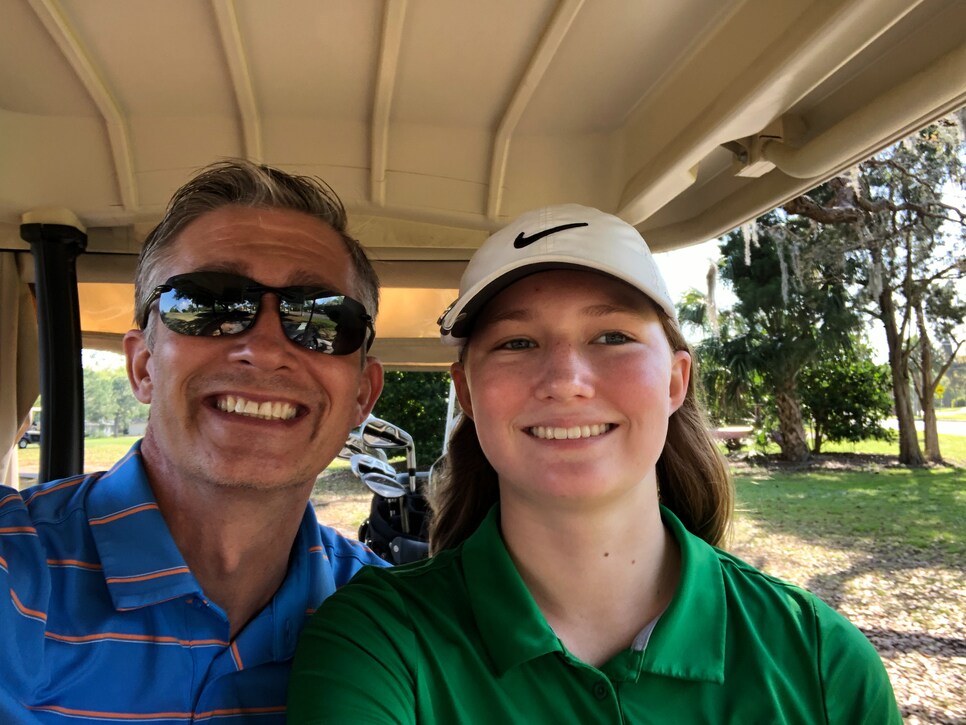 After spending three days in a medically induced coma, Steve was woken up by a nurse in the hospital on his daughter's birthday and was told that her quick thinking saved his life. Though he isn't playing as much golf these days, Steve hasn't had any serious effects after the April 2020 incident.
Often thought of as being synonymous with a heart attack, which happens when blood can't flow to the heart, a sudden cardiac arrest is when the heart malfunctions and stops beating unexpectedly. There are more than 356,000 incidences every year, according to the American Heart Association, and about 90 percent of those people who have a sudden cardiac arrest outside of a hospital die.
Knowing this and based on her life-changing experience saving her father's life, Kaitlin wanted to take action. She organized The Chip in for Sudden Cardiac Arrest golf tournament, which took place in June at Innisbrook Resort in Palm Harbor, Fla., to raise money for the American Heart Association and Sudden Cardiac Arrest Foundation.
"On tournament day, over 80 people learned CPR," Kaitlin said. "That tied into the direct impact we wanted to have with the community, which is ultimately to have more people learn CPR. And then on top of that, we ended up raising over $31,000, which was really great, especially for a first-time tournament."
Kaitlin and her dad are planning to host the next event in June 2022 to continue to raise more money and bring awareness to the cause.
The Ryans say their golf time is less these days—Kaitlin is an aspiring biochem/pre-med student who's spending time prepping for college. But whenever they find the time to head to the course, they're so thankful for the chance to enjoy those after-dinner rounds more than ever. Plus, the trash talk and familial rivalry might've never left.
"I still think I can beat her inside 50 yards," Steve said. "If we just played inside 50 yards for 18 holes, I'd still win."
"I disagree with that." Katlin retorted. "I've been keeping my game sharp. We'll have to try that out later, dad."