The Loop
Weekend Tip: Plot your course like Patrick Cantlay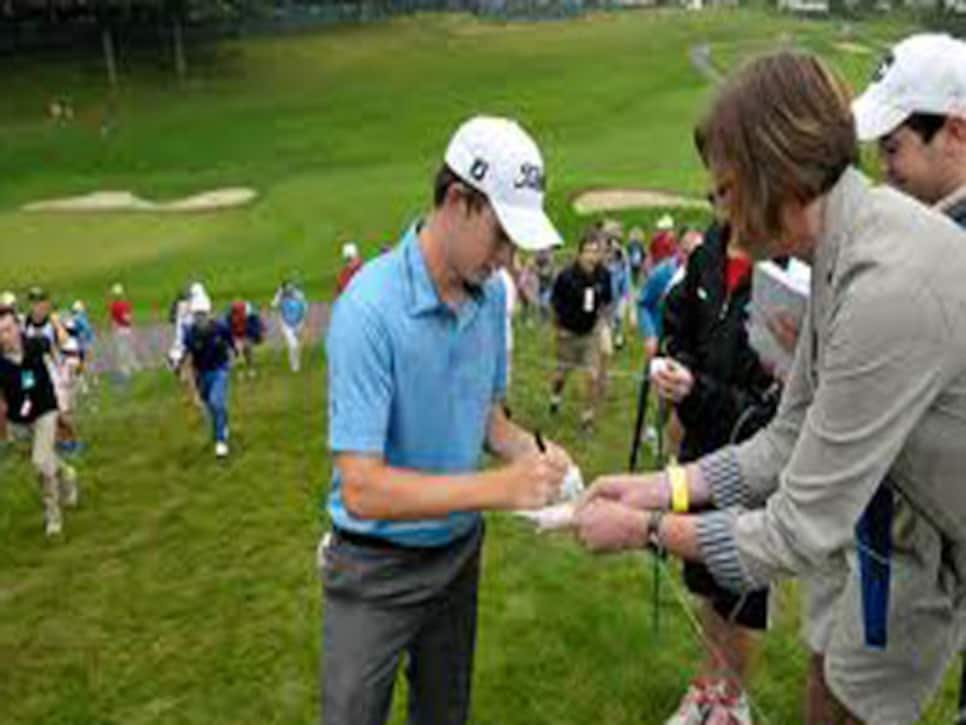 Patrick Cantlay after shooting 60 at the Travelers earlier this year.
As Patrick Cantlay goes head to head with Tiger Woods at the Frys.com Open on Thursday-Friday and is on the cutline for the weekend, my colleague and Assistant Managing Editor Jeff Patterson reminds me that he interviewed the amateur sensation earlier this year at the Travelers Championship in Cromwell, Conn. Patterson spoke to Cantlay three days before he shot that remarkable 60 in the second round.
Here are some thoughts from Cantlay, a sophomore at UCLA, on how he manages his game and gets around the course in as few strokes as possible:
*-- I don't have any swing thoughts out on the course, just lines and yardages and I concentrate on being fresh and ready to hit each shot.
-- I have lines off the tee. I want to make sure I have real specific lines, so I know where I'm going to hit it ahead of time.
-- And spots to each hole location, so that if the pin is back, I want to know if it would be better to miss short-left or short-right.
-- I have lines that I pick, so I can make aggressive swings on somewhat-safe lines.
*When you examine these thoughts from a very young player, you quickly realize that he's not thinking mechanically, but rather plotting his way from shot to shot, and making sure that those shots (or "lines" as he calls them) provide optimum safety. This is a good lesson for all of us.
Good luck with your game this weekend.