The Loop
Saturday Morning Tip: Nicklaus on how to make the big putt
Last month, during the Memorial Tournament at Muirfield Village, I had the good fortune to conduct a one-on-one interview with Jack Nicklaus about a variety of instructional topics. Every time I sit down with the man who won 18 professional majors plus two U.S. Amateurs, I'm amazed how his thinking process works and the attention to detail he displays in his thoughts about the game in general and the swing in particular. I asked him what his mindset was when he had to make a big putt--and along with Tiger he made more big putts than anyone. Here's what he told me. I hope his insight helps your game this weekend, and remember to follow me on Twitter @RogerSchiffman.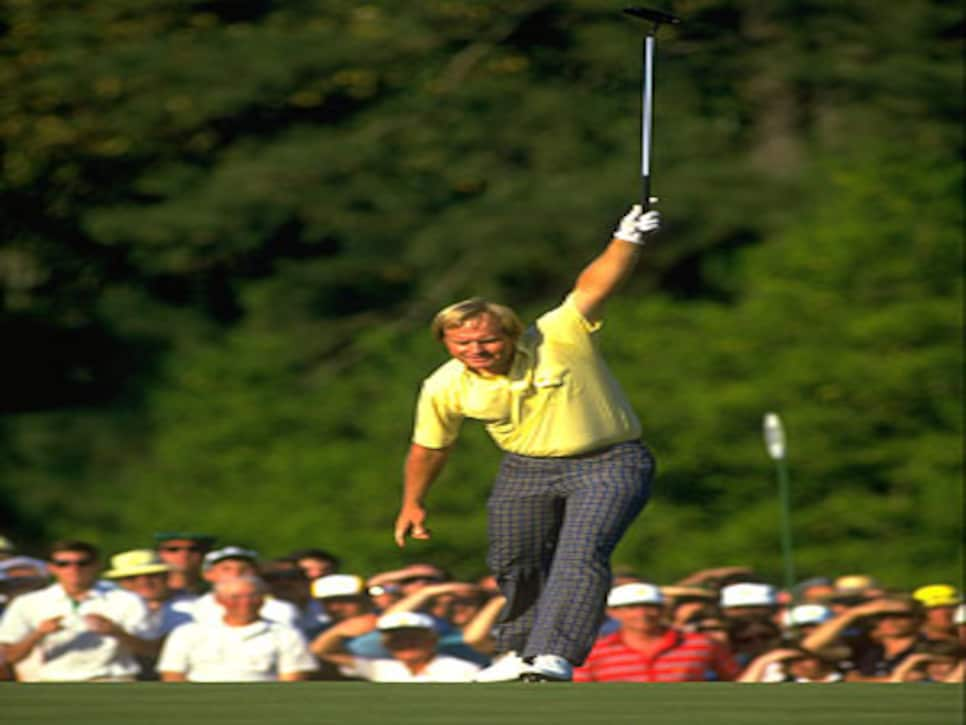 Jack Nicklaus:"In a big situation, I just told myself I had to make it. That's the simplest answer I know. I never stroked a putt until I was ready. What was I thinking? I was trying to make sure I had the feel and that it was lined up. I was simply getting ready to put the ball in the hole and not get sloppy with it.
"I see guys today, and they just put the putter down and hit the ball. They have an automatic routine and stick with it. How can they even think about what they are doing? Not me. I could hit a putt in one or two seconds, 10 seconds, 20 seconds, because I'm not concerned with how long I'm over the ball, I'm concerned that I'm ready to play the shot.
"And I'm thinking of fundamentals, too. One is that my eyes are over the putting line. I'm thinking to make sure I keep my head still, which is usually my last thought. If I've done all the other things right, but then move my head, I'm not going to make the putt. So that's why it is the last thing I say to myself."
(Photo: David Cannon/Getty Images)