The Loop
Is Sang-Moon Bae going to have to put his PGA Tour career on hold to join the South Korean military?
With a win at the Frys.com Open and a T-5 at the CIMB Classic, Sang-Moon Bae trails only Robert Streb in FedEx Cup points heading into the new year. But now there's a question of how much golf the South Korean will even get to play in 2015.
According to Yonhap News Agency, Bae has been denied an extension for his overseas travel permit, which expires at the end of the month. Unless something changes, Bae would be required to return to South Korea, where he would face military conscription.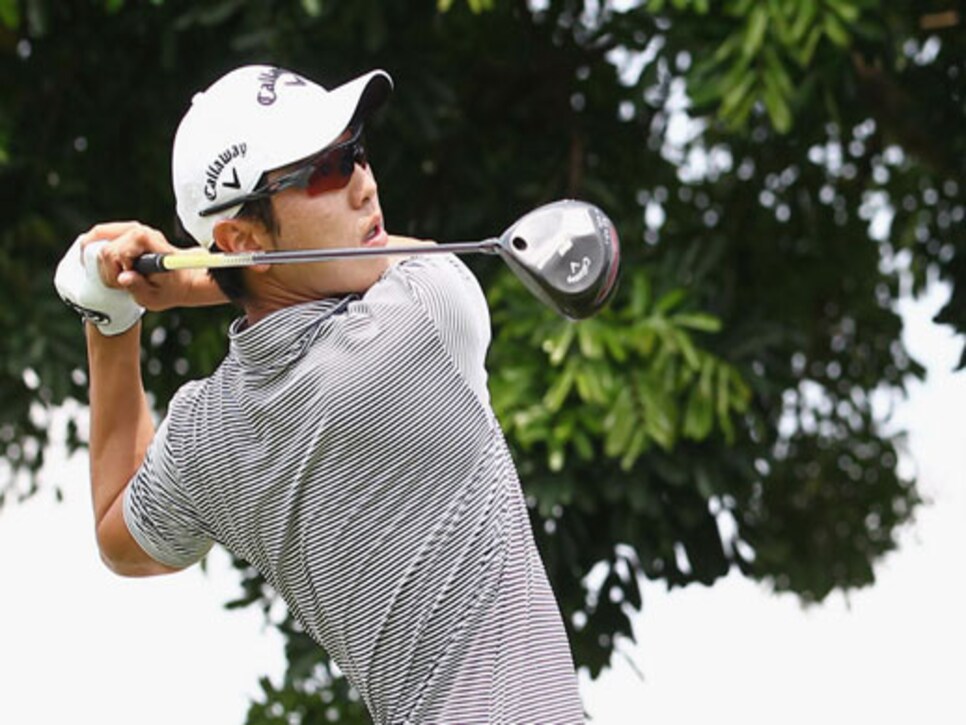 South Korean law requires men ages 18-35 to serve in the military for approximately two years unless they are living overseas on a permit. Bae, 28, could face criminal charges if he doesn't return to his home country within 30 days of his visa expiring.
The Military Manpower Administration (MMA) can extend a person's permit to stay overseas for up to three years if they have acquired permanent overseas residency and have lived for at least one year in that country. However, if that person hasn't spent more than six months (non consecutively) of the past year in South Korea or three months consecutively.
Bae has spent 133 days non consecutively in South Korea over the past 12 months playing in Korea PGA Tour events and enrolling in graduate school. The law firm representing Bae, Jipyoung, is arguing the 133 days falls within the legal limit.
"Bae has spent some time in South Korea recently but his occupation as a touring professional golfer must be taken into account," an official at Jipyong said, according to the Yonhap report. "He should still be considered an overseas resident who has spent a year or more in the United States after getting his residency. It's up to Bae to take legal action as his last resort."
Bae is currently the highest-ranking Korean golfer at No. 84 in the Official World Golf Ranking. The two-time PGA Tour winner has already earned a spot in the 2015 Masters.