News
Think Young, Play Hard: Sandra Gal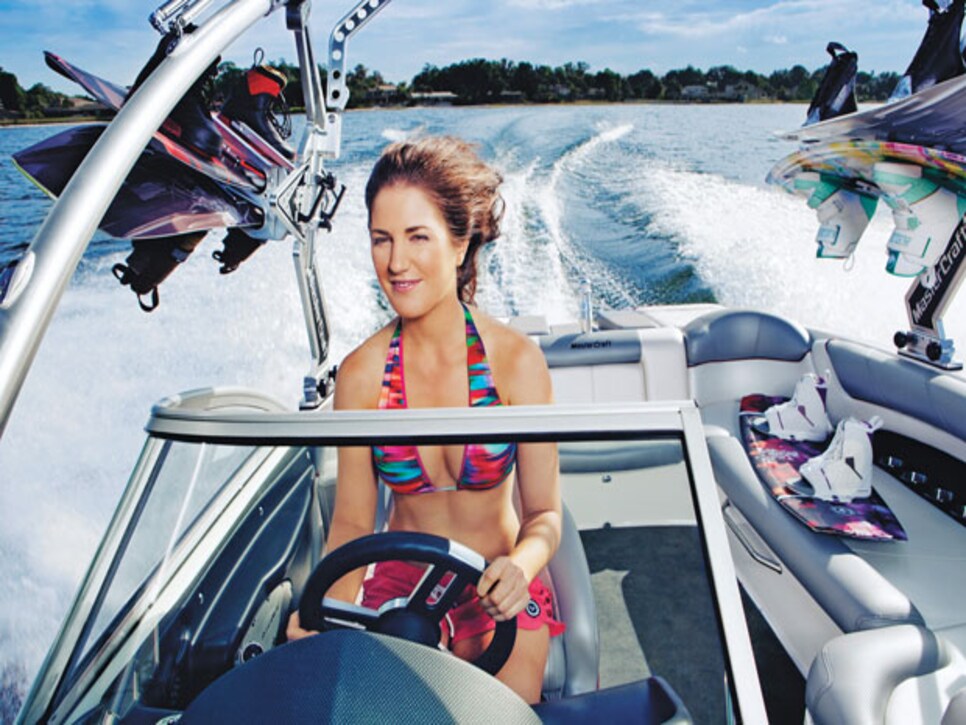 Gal, on Lake Conway in Florida, March 2012.
ON BEING A PART-TIME MODEL/ FULL-TIME LPGA TOUR PLAYER It's great if it brings attention to our tour. We're attractive, and we can play. I wouldn't want to be known just for these pictures. I did a few photo shoots, but I also won an LPGA Tour event last year. And I plan on winning more.
On BEING RANKED IN THE TOP 50
Having a great childhood helped me. I was never geared to be a golfer. I was involved in so many things, like ballet and painting. The girls who focus only on golf lose their childhood.
Anything to do with being on the water is fine by me. I guess it's because I grew up in Germany, and I didn't get to be around the water all that much.
It's great for golf. It allows me to hit it farther. [Gal has a 262-yard driving average.] Whenever I turn up at an LPGA event in heels, I have to lean down to hear what the other players are saying.
When I played in the German Open for the first time last year, it was nuts. The media were all over me. By the time the tournament started, I was exhausted. But it's exciting to be treated like that.
ON DINNER WITH ANGEL CABRERA AND RETIEF GOOSEN
We played in Gary Player's charity event in South Africa. I remember their conversation about appearance money for playing in tournaments. I'm listening to the numbers they were throwing out, and I'm thinking, Guys, ya know, you should just be happy with what you get. It was eye-opening. If girls would get a quarter of that, we'd be happy.
I love being at home, on the couch. I look forward to "American Idol." I once went to London and recorded a song for this record producer. It was fun.
ON POSING NUDE FOR ESPN THE MAGAZINE'S "THE BODY ISSUE"
I'm not happy with that picture. When they said it was about athletes and the body, I said, "Sure." We did loads of pictures, but the one they chose is so nonathletic. And people take it out of context. "She posed nude," they say. It's not like that. And I wouldn't do it again. *(Trending: Pettersen, Gal, Mozo and others pose nude for ESPN Mag