The Loop
Sandra Gal: How to stiff an 80-yard pitch
Sandra Gal fired a 67 Thursday to tie for the lead at the Kraft Nabisco Championship. Last weekend, she finished off her 16-under-par performance with an 80-yard pitch shot that spun back to within two feet on the final hole. She beat Jiyai Shin by a single stroke to capture the Kia Classic for her first win on the LPGA Tour. For many of you, this less-than-full pitch is one of the hardest shots in golf. Because you're not making a full swing, solid contact and predictable distance is seemingly impossible. More often than not, you hit the ball fat or thin.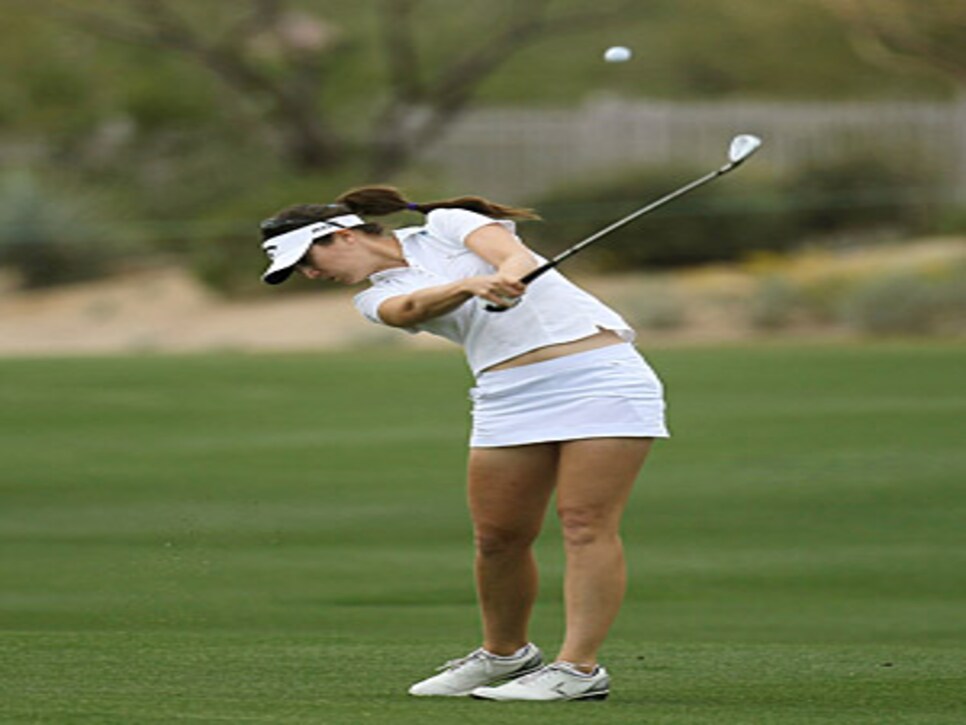 Back in the late '80s, I was struggling with the short wedge shot that Sandra performs so well. But I had the good fortune to spend an afternoon with the great teacher Davis Love Jr., just a few days before he was lost in the tragic small-plane crash flying from Sea Island to Jacksonville. He had given me a tip for the part-wedge shots (from 80 yards and closer) that I still use today. Davis showed me how to make a
small hip turn on the backswing and a similar hip turn on the through swing that matches the arm swing. Golfers get into trouble with this shot when they swing only the arms or dip the knees.
They forget to let the hips turn back and through, like a mini full swing. Davis told me to think more about my hips turning back and then clearing through, and less about my hands and arms. Try it, and I think you'll find your club-ball contact will improve dramatically on these part shots, as will your feel for distance.
Now, back to Sandra Gal, only the second German to win on the LPGA Tour. I'm sure you'll enjoy watching this video of her demonstrating how she plays these less-than-full shots.
Let me know if it helps your wedge game, and remember to follow me on Twitter @RogerSchiffman.