SANDERSON FARMS CHAMPIONSHIP
Sanderson Farms Championship officials expect event to remain as scheduled despite city's water crisis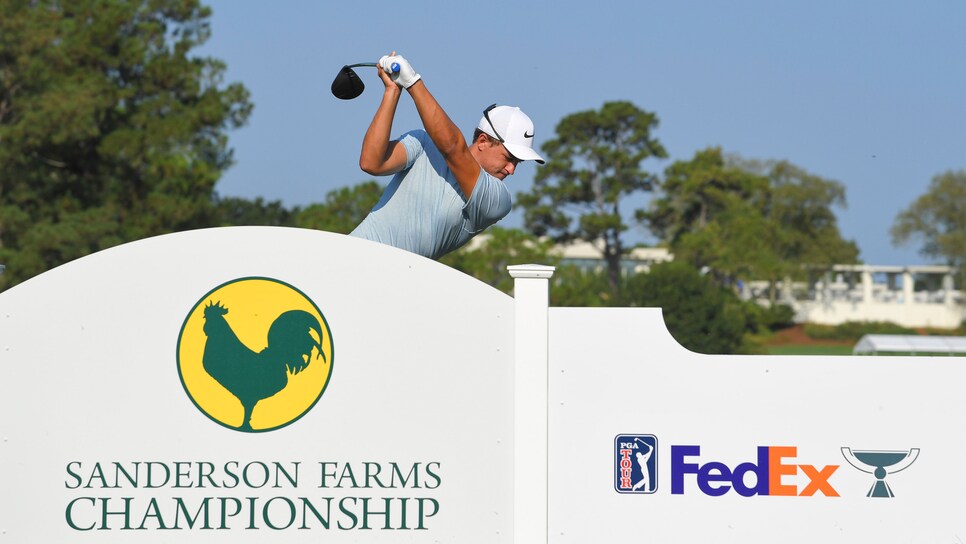 Steve Jent, executive director of the Sanderson Farms Championship, says he expects the annual PGA Tour event set for later this month in Jackson, Miss., to go on as scheduled despite the city's ongoing water crisis.
"We're four weeks out," Jent told the Montgomery Advertiser. "That's our advantage, right? So we still have a month before the tournament so the city can get some things fixed."
Besides the time left until the tournament—which begins Sept. 29—Jent says that the Country Club of Jackson, where the tournament is played, operates on its own self-sufficient water system with water supplied by an aquifer, and has not been impacted by the issues that have forced thousands of local residents to be without reliable running water and having to abide by a boil-water notice since July 30.
With Mississippi having no teams in any of the four major men's sport leagues, the Sanderson Farms is one of the few significant professional sports events that comes to the state. The tournament's economic impact last year was $15.7 million, Yolanda Clay-Moore, communications director for Visit Jackson, told the Montgomery Advertiser.
"While we are confident the Sanderson Farms Championship won't be directly affected by the water crisis, the health and welfare of those in Greater Jackson remains a significant concern," a PGA Tour spokesperson wrote in a statement to Golf Digest. "We will remain in close contact with Executive Director Steve Jent and his tournament team on ways we can collaborate to assist those in need."
The Sanderson Farms is the second event on the 2022-23 PGA Tour calendar and is the week after the Presidents Cup. A year ago, Louisiana native Sam Burns won the tournament, the first of his three victories in the 2021-22 season, by a shot over Cameron Young and Nick Watney.