The Loop
Salas continues journey from humble beginnings to LPGA success
NASSAU, The Bahamas -- As Lizette Salas approached the 18th green in her Solheim Cup singles match against Suzann Pettersen last August at Colorado GC, her parents, Ramon and Martha, struggled with their emotions as they watched with other family members of the U.S. team.
"You can't imagine what a big deal this is for us, two Mexican immigrants, to see our daughter play for the United States," Martha said. "We are so proud of how well she represents us, our new country and our homeland."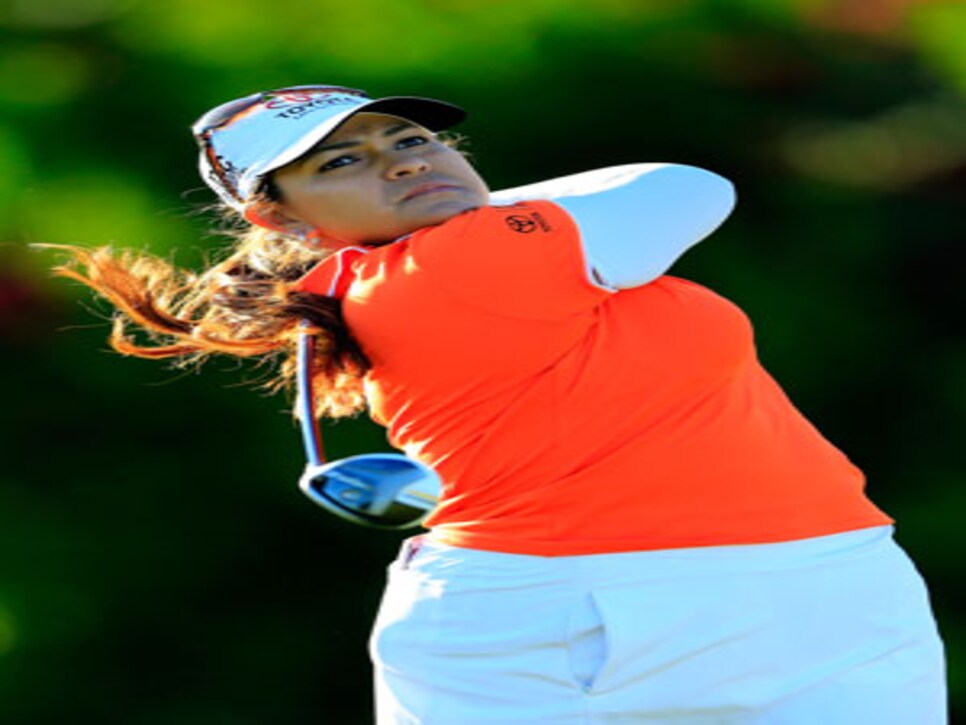 Salas, 24, started her third year on the LPGA this week at the PureSilk Bahamas LPGA Classic, where her second-round 67 in windy weather on The Ocean Club Paradise Island left her at seven under par going to the weekend.
Her great score amid the breezy conditions came despite playing far less than 100 percent.
"I woke up in tears," she said. "I had flu symptoms, a high fever. I wasn't sure I was going to be able to play. But I'd rather be on the course than in bed crying, feeling sorry for myself."
Her solid round was thanks to a hot putter that included a momentum saving 20-footer for par on No. 16, the hardest hole on the course, and an up-and-down for par from a bunker on No. 17.
"The wind helped me stay cool," said Salas, who finished feeling better but still slightly feverish. "I like using my imagination on the golf course, so playing in the wind challenges me in a way that I like."
Salas' career in golf has been all about challenges, each and every one of which she has conquered. She moved from No. 51 on the 2012 money list to No. 15 last year. Her best finish in a major was sixth in the 2013 Ricoh Women's British Open on the Old Course at St. Andrews.
What she isn't doing is moving away from her humble roots, where challenge came in daily doses.
Ramon Salas has been a mechanic at Azuza Greens public golf course in Azuza, near Los Angeles, for more than 30 years, and at one point bartered extra work to get golf lessons for his three children. Now, every Tuesday that she is home, Lizette teaches youngsters at Azuza Greens.
"At first, it was really intimidating because I was the only Latina," she says. "My parents helped me through that. I'm from a city that is predominately Hispanic. I want to be a positive role model for the girls in my community and change the stereotypes placed on Hispanics."
And that she is doing. Lizette used golf to earn a scholarship to Southern California, where she became the school's only four-time All-American in any sport, male or female. She also became the first person in her immediate family to graduate college, earning a degree in sociology in 2011.
Now, the 5-foot-4 fireplug who loves Latin dancing is emerging as one of the better players in women's golf, and certainly one of the most-compelling stories.
"I was feeling it and I was rolling it out there today," Salas said with a sly smile after her Friday round that seemed to say, "I just gave you a money quote, be sure to use it."
Lizette comes from outside the golf cookie cutter in just about every way. In that way, she is reminiscent of Lee Trevino and Nancy Lopez, two Hall of Famers also with Mexican roots. Whether or not Salas achieves that greatness, she has already been a great role model for her community.