News
Safeway Open site in Napa, Calif., under a fire alert, a year after fires devastated the region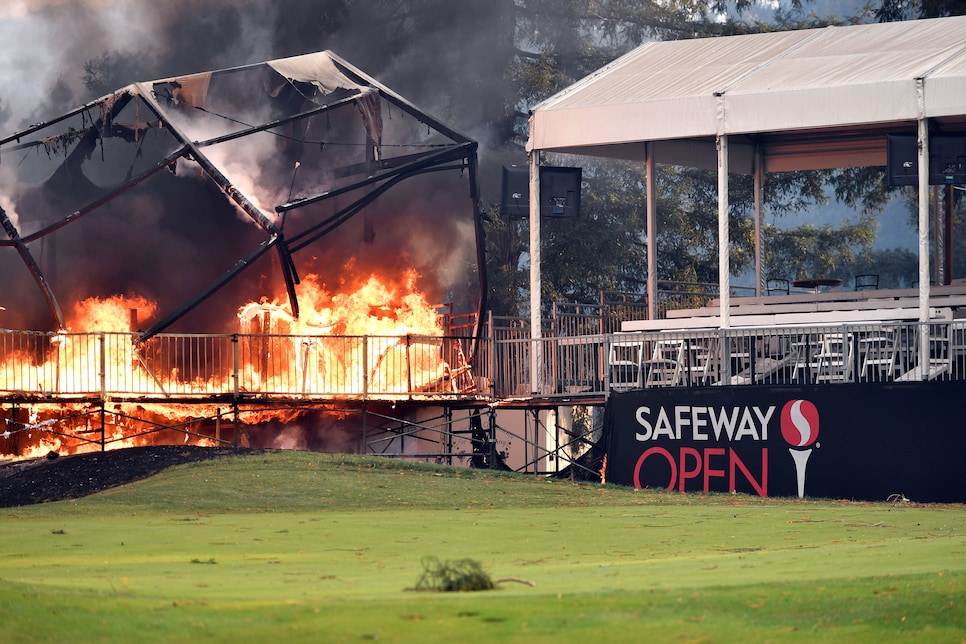 The wind began to stiffen during the third round of the Safeway Open in Napa, Calif., on Saturday, a timely and unwelcome reminder of the devasting fires that ravaged the Napa and Sonoma areas last year.
"Unfortunately it reminds me a little bit of last year when that Santa Ana north wind kicked up," tournament host Johnny Miller said on Golf Channel's telecast. "Hopefully the weather forecast is wrong for tomorrow [Sunday], saying 15 to 25 mile-an-hour winds, which makes the course tough, but, I don't want to see it, is what I'm saying."
The National Weather Service has issued a Red Flag Warning for the area, "the highest alert," CalFire noted. "During these times extreme caution is urged by all residents, because a simple spark can cause a major wildfire."
"The North Bay red flag warning applies to the mountains above 1,000 feet in Sonoma, Marin and Napa counties. The warning is in effect until 9 a.m. Monday.
"Wildfires are especially on North Bay residents' minds because Monday is the first anniversary of the deadly North Bay wildfires that sparked Oct 8. In those blazes, high winds whipped flames into firestorms across Sonoma, Napa, Mendocino and Lake counties.
"'The winds are not expected to be as strong as they were a year ago,' said Suzanne Sims, a meteorologist with the National Weather Service, of the North Bay mountains. 'Even so, conditions do meet the criteria for a red flag warning.'"
All ticket proceeds from the Safeway Open are going to fire relief in the area.