The Loop
Sad golf news of the day: Jason and Amanda Dufner are getting divorced
Hoggard's report says Amanda filed for the divorce March 16 and the two have been separated since Feb. 17. Court document reportedly cited an "irretrievable breakdown of the marriage," and "a complete incompatibility of temperament that the parties can no longer live together."
Amanda will receive a gross sum of $2.5 million, while Jason will keep both of the couple's houses in Alabama. No word on who is gets custody of Prince Louie. In 2014, Dufner was 32nd on Golf Digest's top 50 earners list, pulling in more than $7 million in both on- and off-course earnings.
In a true sign that things are over, Amanda has deactivated her popular Instagram account. Say it ain't so!
Like Tiger and Elin and Rory and Caroline, we're always sad to see the end of a golf power couple. Since they were married in May 2012, they've provided golf fans with a fun look into their lives together. Some of the highlights:
That trip included Amanda giving golf a try: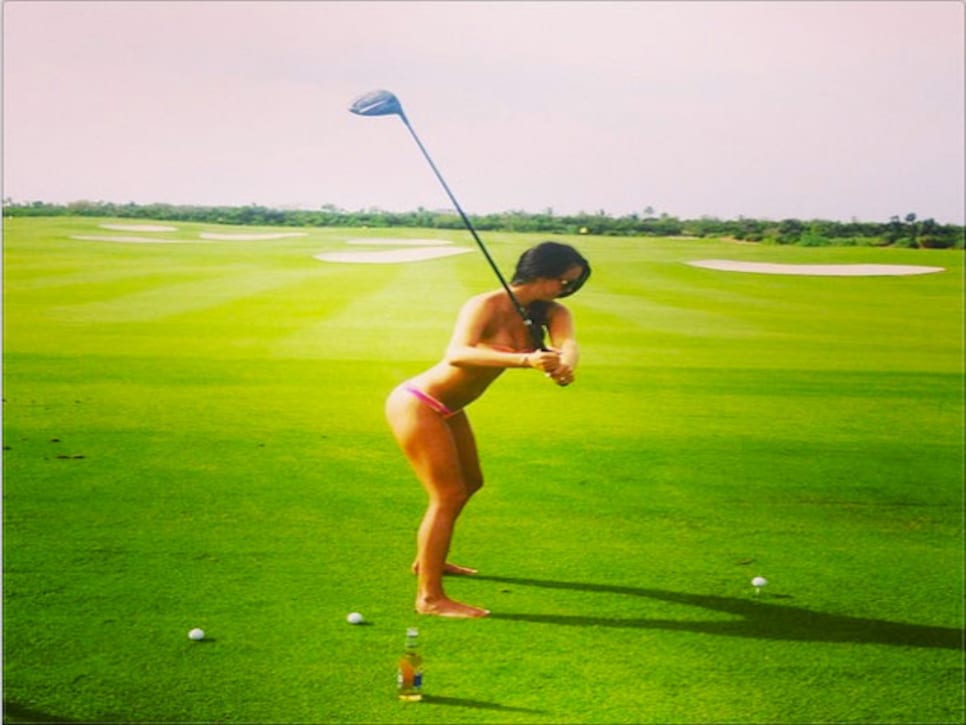 And of course, the famed butt squeeze seen around the world after Jason won the 2013 PGA Championship:
We wish the best for both Jason and Amanda, but we'll miss them together.