The Loop
Sabbatini suspension appears to have begun
IRVING, Texas -- No one is saying for sure, but it seems like the long-awaited Rory Sabbatini suspension has begun. The PGA Tour has a policy about not commenting on disciplinary action taken against its members, but the rumor for weeks now has been that Sabbatini was facing a 30-day timeout as the result of two incidents earlier this year.
When the Memorial tournament posted this note on its website: "As of May 24th Rory Sabbatini has withdrawn from the field of competitors," it raised suspicion that the suspension had begun. Sabbatini, while not confirming the suspension, said nothing Friday at the HP Byron Nelson Championship to make anyone think otherwise.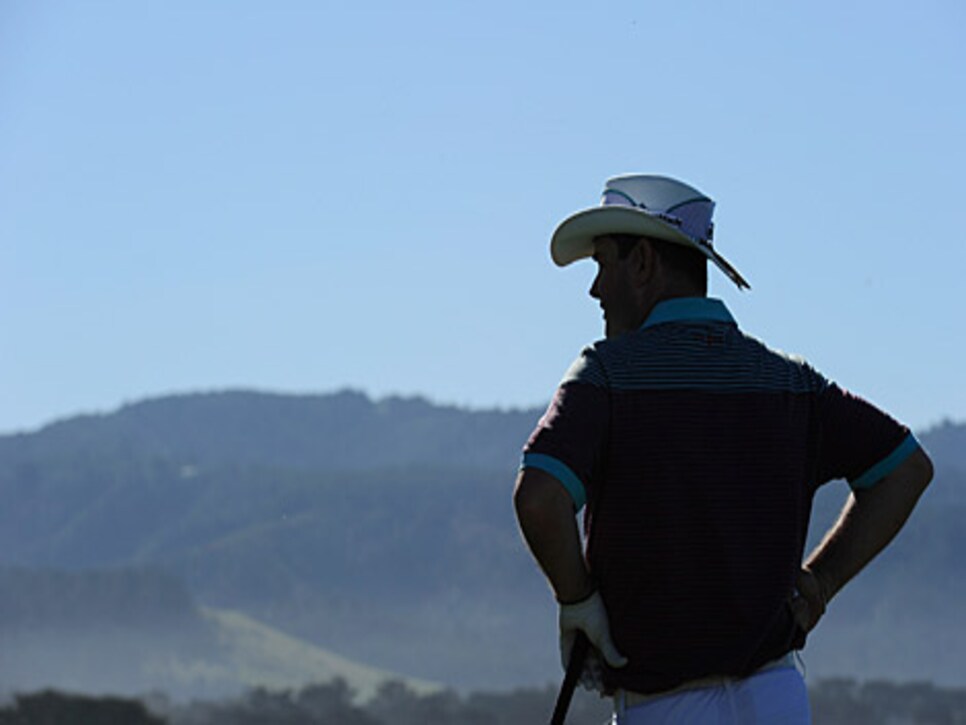 Sabbatini's WD from the Memorial has spurred speculation his suspension has started. Photo by Getty Images
"When I entered the field [for the Memorial] I wasn't qualified for the [U.S.] Open, and now that I am qualified for the Open, I feel like I need some time off, and I think the way I played today proved that," Sabbatini said after shooting an 82 in the second round at TPC Four Season Resort Las Colinas when asked why he was a WD at the Memorial. Asked when he would play next after the U.S. Open, Sabbatini said: "I'll play again next at the British Open.
The U.S. Open is run by the USGA and the British Open is run by the R&A, so neither are affected by a PGA Tour suspension. But this means Sabbatini has no plans to play in a PGA Tour event until late July, at the earliest. The assumption has been that Sabbatini exhausted his 14-day appeal process the past two weeks so he could play in the Crowne Plaza Invitational at Colonial and the Byron Nelson, both of which he has won in the past. Sabbatini also lives in the Forth Worth area.
Sabbatini, one of the more volatile players on tour, had a verbal run-in with a teenage volunteer at the Northern Trust Open at Riviera in Los Angles in February and another verbal altercation, this time with player Sean O'Hair in New Orleans in April. Famously, Sabatini waked off the green before Ben Crane finished playing the hole, in a protest over slow play, and in a poll of players was voted their least-favorite playing partner.
When Sabbatini won the Honda Classic earlier this year he said he and his wife, Amy, had talked about Rory modifying his behavior to set a better example for his children. Ironically, those words were spoken between the Northern Trust incident and the New Orleans incident.