The Loop
Ryder Cup war begins: American, European teams exchange digs on Twitter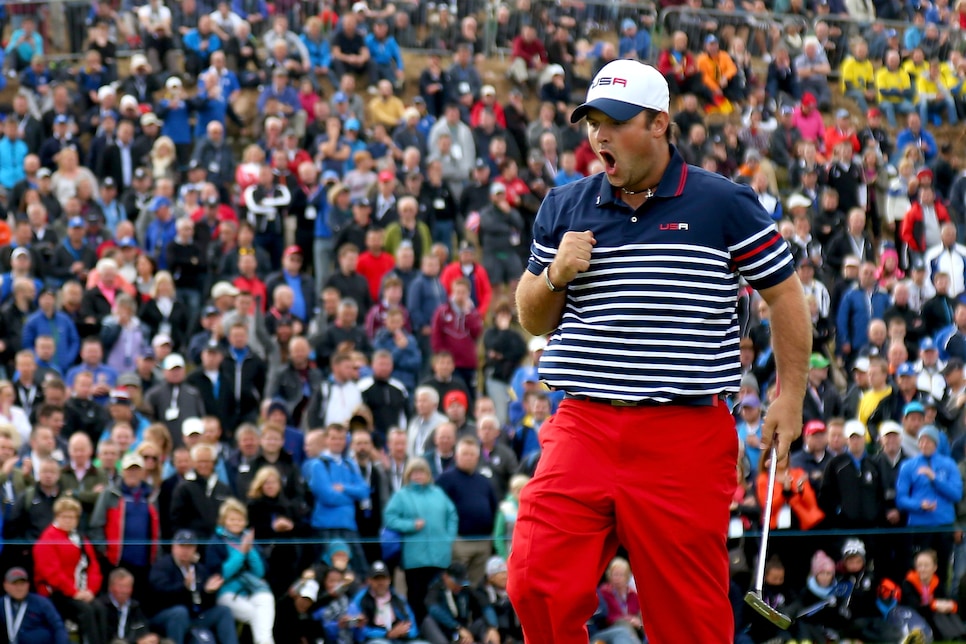 Ryder Cup captains Davis Love III and Darren Clarke have expressed admiration and respect for each other into the buildup to the 2016 Ryder Cup. Their social media managers, however, aren't operating on the same level of civility.
On Wednesday, the Team Europe Twitter account posted an innocuous message regarding the 100-day countdown to Hazeltine:
USA's handle thought it would use this as a platform to toot its own horn:
We get it, trying to pump up the hometown crowd. But it did give Europe the chance to respond in fine fashion:
At this juncture, the US should have known this was a battle they weren't going to win and called it a day. Instead, they tried to double-down:
Listen, I love me some bull-dancin' Boo Weekley. But whoever runs the Team USA account has selective memory or the temperament of a 17-year-old, because that Tweet served as a meat ball for Europe to hit out of the park:
...but I think we can chalk this up as a resounding European victory.
Luckily, I'm 87 percent sure Ryder Cup points aren't allotted via destroying your opponent on social media. Nevertheless, it's long been presented that Team Europe is more prepared for the event than the United States. Apparently that includes on Twitter as well.