The Loop
Ryder Cup, take a bow: 'That was an absolute freakin' blast'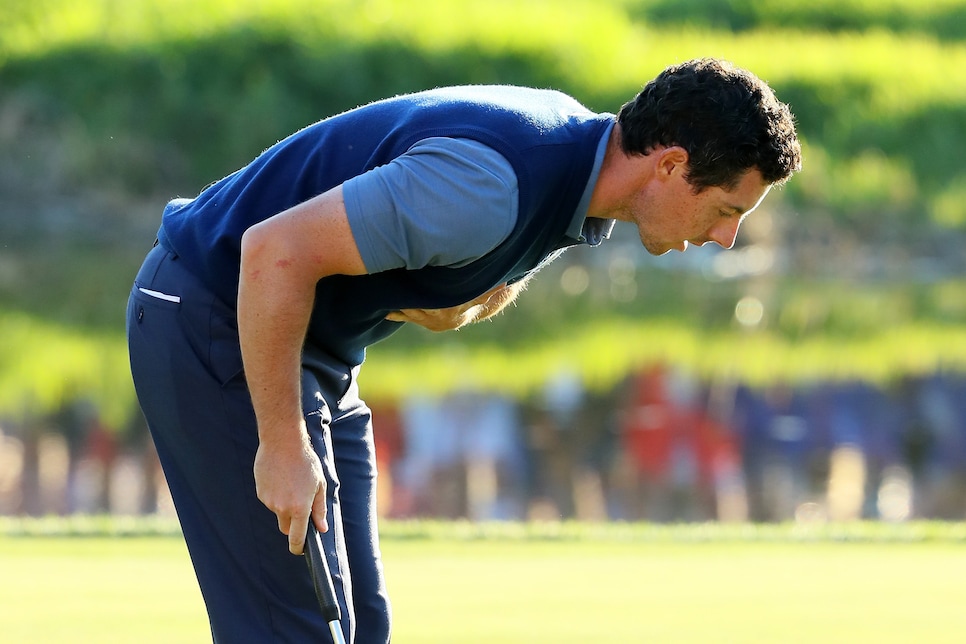 Stories of interest you might have missed…
The first day of the Ryder Cup lived up to its hype, ESPN's Jason Sobel writes, or, as he put it, "That was an absolute freakin' blast…
"It was everything you could want in a Ryder Cup day. It was competitive and contentious. There were wild momentum swings. There was emotion over the recent passing of Arnold Palmer and tension over the partisan pandering of the home crowd.
"Maybe it wasn't collectively the best display of golf we've seen all year -- Open Championship, anyone? -- but there might not have been another day that was as much fun."
Columnist vs. columnist: In defense of golf, Ryder Cup
"My colleague Rubén Rosario managed to collect, in just one column the other day, every imaginable cliché ever written about golf. Rubén affected puzzlement that the Ryder Cup commands so much attention, as if newspapers best serve their readers only when they report on police-involved shootings.
"Rubén wrote, 'golf to me is a bourgeoisie, elitist leisure activity enjoyed and played mostly by members of the discretionary income, dominant society here and in most countries of the world…'
"When people write about golf that way, they have to include the hackneyed, including getting a shot in at the nice slacks and polo shirt, the fact that the golfers have somebody else to carry the equipment."
Patrick Reed and a 'Minnesota toughness'
"The masses arrived early at Hazeltine National and fanned out across the sprawling course. Many rushed to find viewpoints near the first tee, where the singing and chanting began before daybreak.
"The Euro contingent specialized in clever adaptations, turning Martin Kaymer's name into a revision of 'Karma Chameleon.' This was 'Golf: The Musical,' until Patrick Reed showed up with a scowl and a visible sense of purpose, and the songs turned into roars.
"Reed has no connection to Minnesota, but he was the only player who started a morning match wearing short sleeves. Go ahead, Vikings fans; consider that an homage to Bud Grant and Upper Midwest hardiness."