News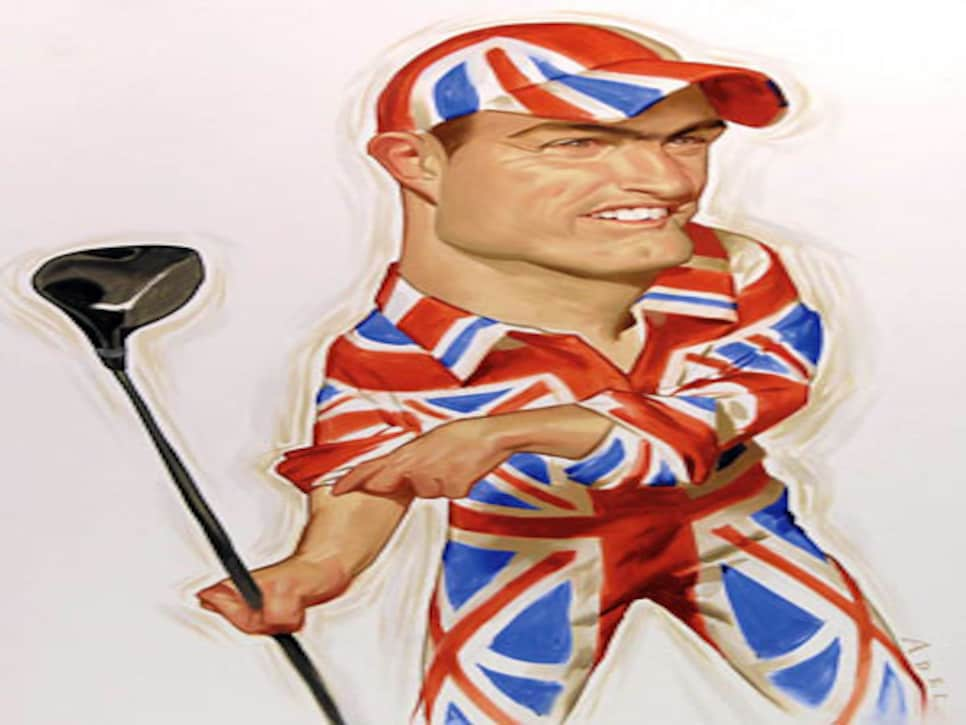 Once upon a time, the Ryder Cup was a match between golfers from the United States and golfers from Great Britain and Ireland. But the U.S. dominated, forcing organizers to open the international team to all of Europe in 1979. Since then, Team Europe has kept the cup in eight of 15 matches. No one is calling for a return to the original format, but if they did, Rhys Davies (right) of Wales would be one of several golfers from the United Kingdom (England, Wales, Northern Ireland, Scotland) and Ireland capable of challenging the United States.
This year's European captain, Colin Montgomerie of Scotland, could field an entire team from the British Isles. (There were 10 among the top 50 in the World Ranking as of early July.) The 12-player European team will be finalized Aug. 29, and the Ryder Cup will be played Oct. 1-3 at the Celtic Manor Resort in Wales. (more on the Ryder Cup Matches
"We have a depth of talent here in European golf that I've never seen in my 24 years out here," Montgomerie says. "And Rhys Davies ... I think it would be good to have a host nation with a Welshman playing."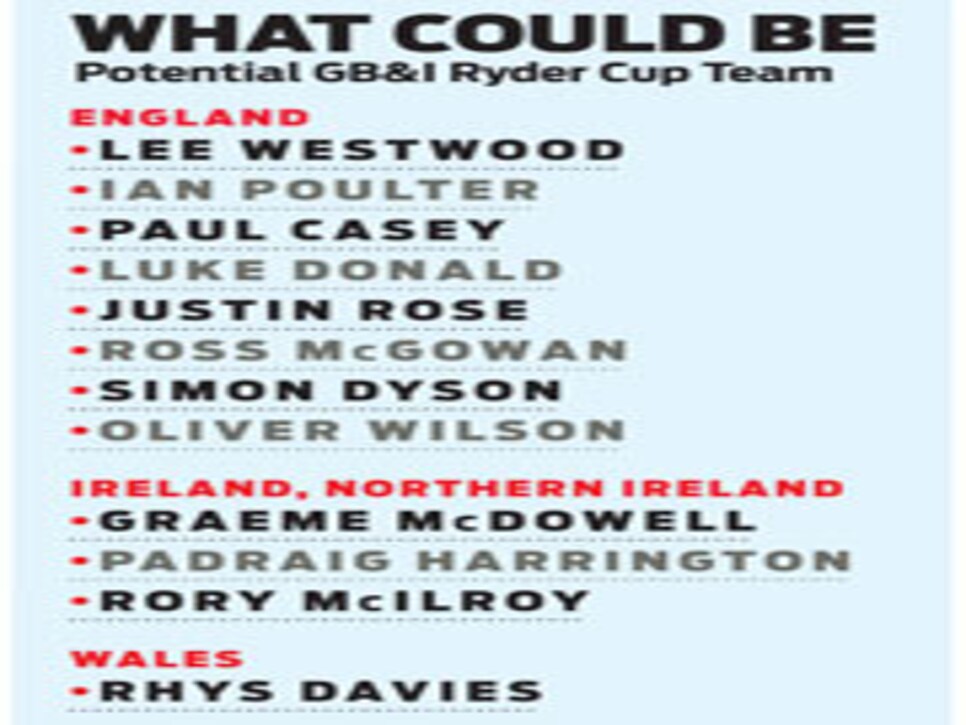 Despite being a rookie on the European tour, Davies, 25, was among the top 12 on the Ryder Cup points list and sixth on the tour's money list in early July. The 2003 British Boys' Amateur champion won his first tour event (Trophee Hassan II) in March and has followed that with three seconds. His style of play is ideal for match play, says Luke Donald, a potential Ryder Cup teammate.
"He's well known for his putting," says Donald, "and he's very steady off the tee."