The Loop
Ryder Cup pairings for Friday's foursomes released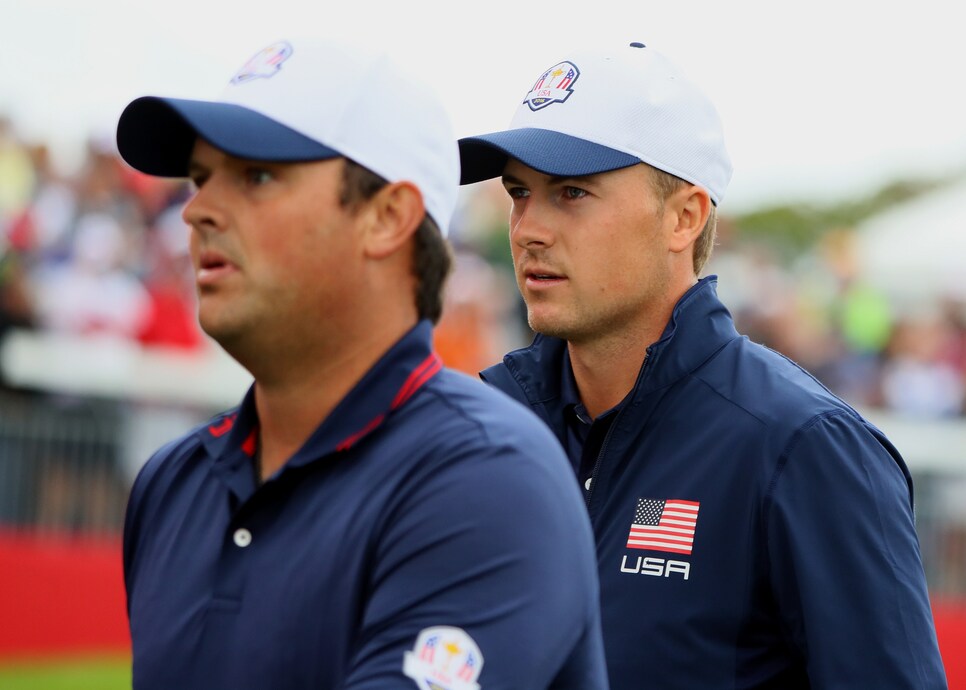 CHASKA, Minn. -- After two years of talk, we finally know the four matches that will kick off the 41st Ryder Cup. Pairings for Friday morning's foursomes were announced during Thursday's Opening Ceremony, and at least, on paper, they didn't didn't disappoint. Here they are:
Match 1 (7:35 a.m. CT): Justin Rose/Henrik Stenson (EUR) vs. Jordan Spieth/Patrick Reed (USA)
Match 2 (7:50 a.m. CT): Rory McIlroy/Andy Sullivan (EUR) vs. Phil Mickelson/Rickie Fowler (USA)
Match 3 (8:05 a.m. CT): Sergio Garcia/Martin Kaymer (EUR) vs. Jimmy Walker/Zach Johnson (USA)
Match 4 (8:20 a.m. CT): Thomas Pieters/Lee Westwood vs. Dustin Johnson/Matt Kuchar (USA)
How about that first match, huh? The Olympic gold and silver medalists will try to hand the pair of Spieth and Reed their first loss as a pair in this competition. And Rory McIlroy facing off against Phil Mickelson and Rickie Fowler? Pretty strong.
Friday morning's foursomes will be followed by an afternoon session of four-ball. Those match-ups will be announced near the completion of the morning matches.
Noticeably absent for Europe is reigning Masters champ Danny Willett. Earlier this week, Willett's brother caused quite a stir with his comments about U.S. fans. We'll have to wait until Friday afternoon (presumably) to see how that affects the Englishman's reception by the Hazeltine crowd.