The Loop
Ryder Cup hero Christy O'Connor Jr. dies at 67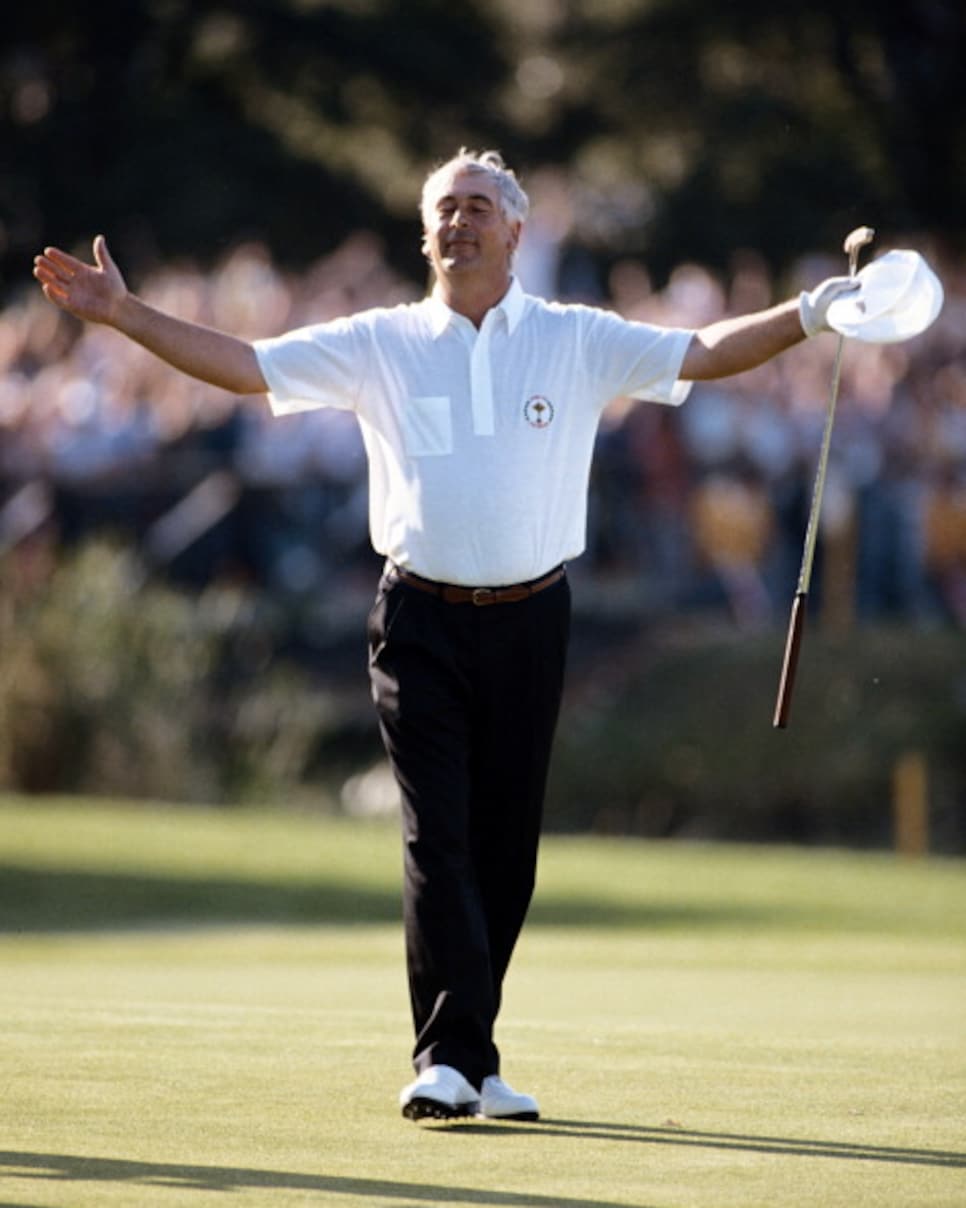 Irish golfer and architect Christy O'Connor Jr. died this morning at the age of 67.
O'Connor won 17 times as a professional and played on two Ryder Cup squads. He went by "junior" because his uncle was the popular Hall of Fame golfer Christy O'Connor Sr.
"Very sad news today about Christy O'Connor Jnr. An absolute legend of Irish golf," tweeted tour pro Shane Lowry. "Thoughts and prayers go out to his family and loved ones."
On it's website, the Golfing Union of Ireland paid tribute to its countryman, writing, "His incredible performances helped to put Irish golf on the map."
O'Connor is best remembered for hitting a clutch shot at the 1989 Ryder Cup. On the 18th hole in a Sunday battle with Fred Couples, O'Connor -- who had been written off by local papers before the match -- struck a two-iron from 235 yards within feet:
O'Connor secured the win over Couples. The match spurred the European club to a tie, thus retaining the cup.
O'Conner was vacationing in Spain when he unexpectedly passed.