The Loop
The interesting, but completely unnecessary structures at the Ryder Cup
GLENEAGLES, Scotland -- The PGA Centenary Course at Gleneagles has gotten a lot of attention at this week's Ryder Cup, but what about the various structures on the grounds? Here's a look at some of the interesting, but completely unnecessary ones we saw while walking around.
Let's start with this very shiny, very curvy display, located outside the media center and in several other spots on the course: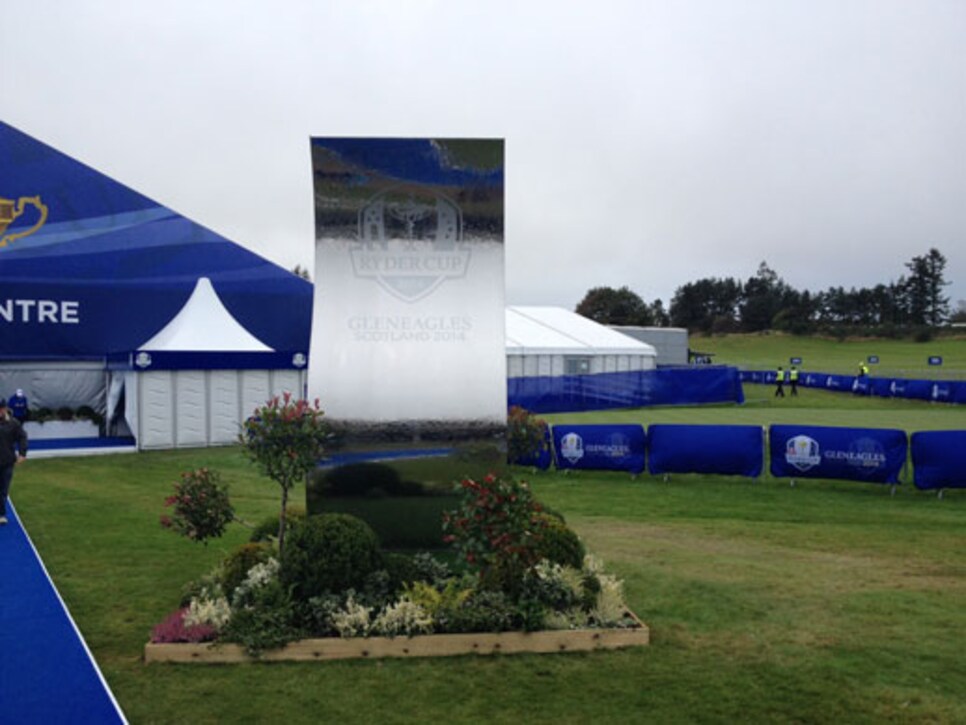 You probably can't tell, but this is also a waterfall. Very cool, but a little over-the-top, no? Plus when it gets windy, that water starts to splash people walking by.
Then there are these two statues representing Europe and the U.S. How patriotic!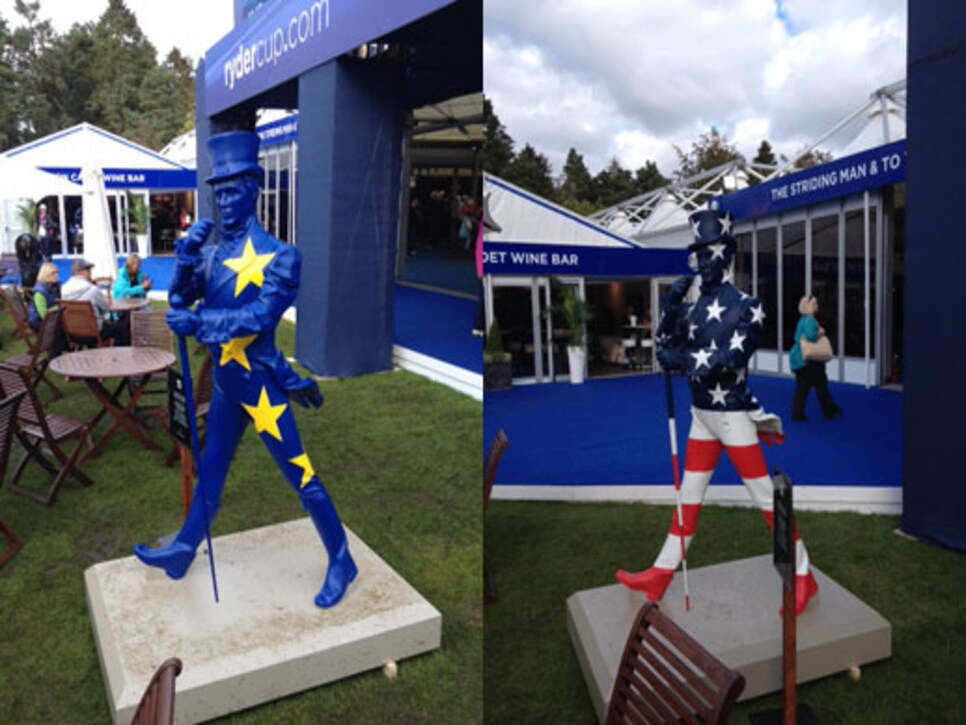 OK, so those are really just large-scaled ads for Johnny Walker -- one of the Ryder Cup's five main sponsors -- but at least, they fit in with the week's vibe. On the other hand, we're not sure what these two statues represent: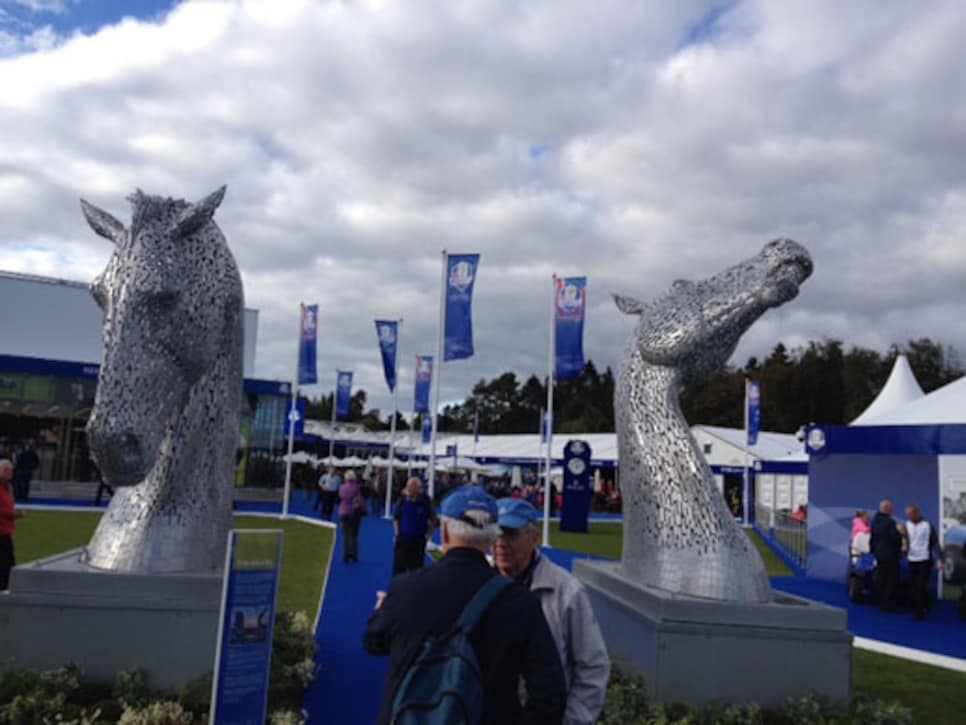 Again, very cool, but VERY random.
And finally, we end with what Gleneagles Hotel described as the "Fabulous golf structures to welcome the fans as they arrive to the Ryder Cup."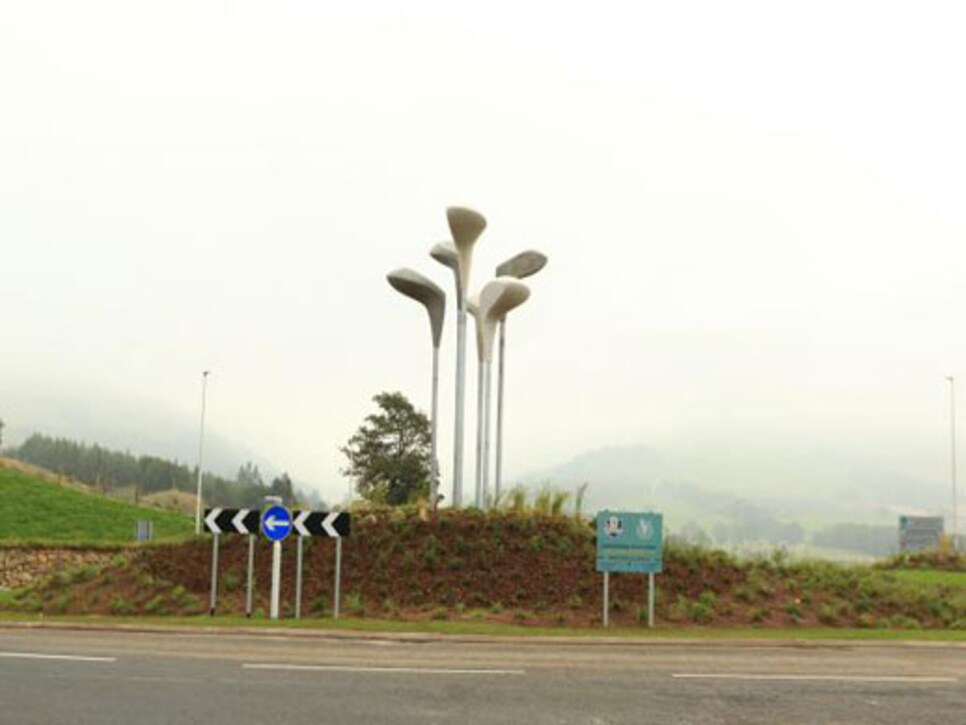 We appreciate the effort, but "Fabulous"? That might be just a touch strong.