The Loop
Ryder Cup Betting Odds: U.S. heavy favorites, Rory McIlroy gets slight edge over Dustin Johnson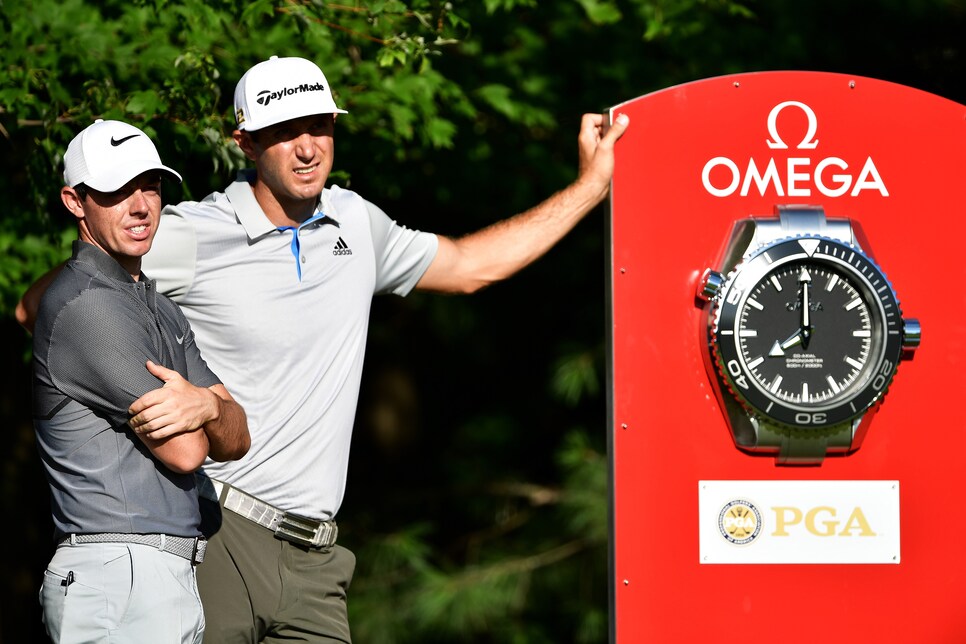 Three consecutive victories. Six out of seven. Eight out of 10. No matter how you slice it, Europe has dominated the Ryder Cup in recent history. Yet, Team USA is a huge favorite this week -- at least, according to Las Vegas.
Vegas sportsbooks like Westgate are listing the Americans at about 1-to-2 favorites, meaning you have to wager $2 for every $1 of potential winnings if you bet on the Red, White, and Blue. Not that Europe minds being the underdog, but as usual, the Americans are the better team on paper, with U.S. squad's average Official World Golf Ranking is 16.33 as compared to Europe's 27.75. That hasn't seemed to matter of late, though. And of course, the U.S. has home-course advantage. But that hasn't helped lately, either, with the Americans losing three of the past five times that's been the case. So is the smart money on the U.S. or are American backers falling into another trap?
On the individual side of things, however, a European is favored to win the most points. That player, of course, is the red-hot Rory McIlroy, who is coming off a dramatic win at the Tour Championship. McIlroy, who also won the Deutsche Bank Championship earlier in the month, is listed at 13/2 to be the top points scorer, according to Bovada.
Close behind are Dustin Johnson, the presumed PGA Tour Player of the Year Award winner, at 7/1 and Jordan Spieth at 8/1. Then a pair of Europeans in Sergio Garcia and Justin Rose at 10/1. Patrick Reed (11/1), Henrik Stenson (14/1) and Phil Mickelson (18/1) are the only other players listed at less than 20/1. At the bottom of the list are a pair of Brits, Andy Sullivan and Chris Wood, at 40/1 and 66/1, respectively.
Other fun bets available on Bovada are who the top rookie and captain's pick will be. Danny Willett (4/1) is the favorite in the former category while Rickie Fowler and Matt Kuchar are co-favorites in the latter at 4/1.
And if you're really feeling good about someone this week, you can also bet on a player going a perfect 5-0. McIlroy and Johnson are both 18/1 in that bet, while Wood is 150/1. Before you start seeing dollar signs flashing through your head, though, just keep in mind a 5-0 record has only happened three times, and not since 1979.