ryder cup
Ryder Cup Radicals: The Euros Pick, the Radicals Nitpick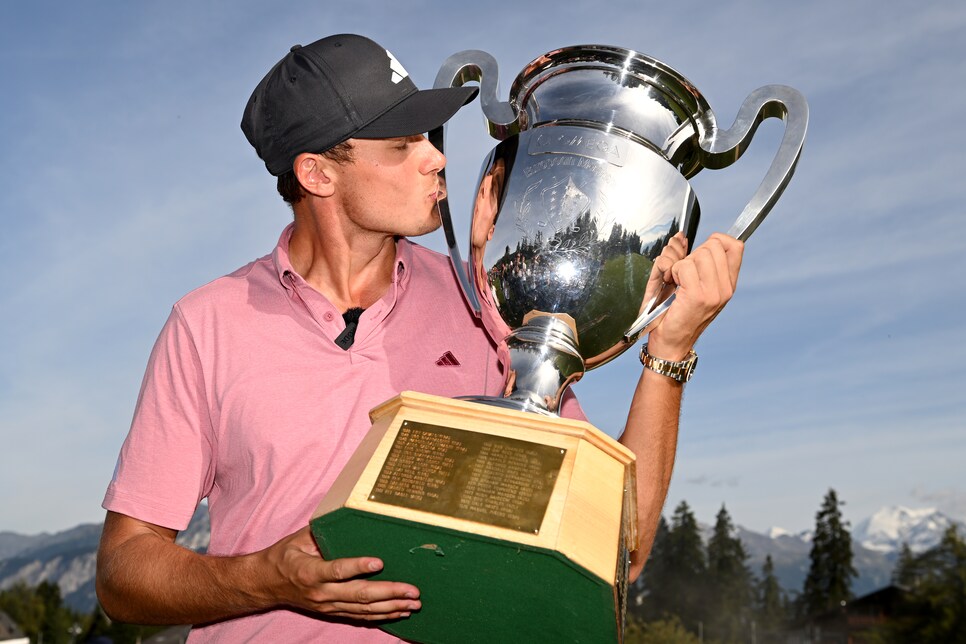 Luke Donald had made his six captain's picks, highlighted by the inclusion of young Ludvig Aberg, the Swedish hotshot who made life easy on Captain Luke by winning his first European Tour event the literal day before the big decision. Word has it, though, that he was on the team regardless, which is a move that could ruffle feathers among those who think that spots on the team should be reserved for more seasoned, accomplished players. Was it a good move by Donald, even if it wasn't a political one? The Ryder Cup Radicals think so, and Aberg highlights this week's episode from Joel Beall, Shane Ryan, and Luke Kerr-Dineen; a trio of Ryder Cup obsessives who will be your podcast guides as we head to the showdown in Rome.
If Aberg was the big inclusion, the big snub was reserved for poor Adrian Meronk, the man who did nothing but win three times this season, including on the Ryder Cup host course at the Italian Open. Meronk's form dipped slightly as the year came to an end, but he remained a birdie machine and a seemingly great Fourball option even through the tough times. Did Shane Lowry deserve to make it over him? Lowry is admittedly a major champion and a sorta/kinda Ryder Cup veteran (one tour of duty, 1-2 record), and he's great pals with a number of the European stalwarts, but his form has been lagging for a couple of months, and he definitely didn't seem to have the same juice as Meronk at the finish line. Nevertheless, Donald had very little hesitation in taking the Irishman, leaving Meronk out in the cold (perhaps fearing one too many rookies on his team).
The last surprise of the picks was another Ryder Cup rookie, Nicolai Hojgaard, who himself won the Italian Open at Marco Simone, albeit two years ago. Hojgaard seems to have nipped Meronk at the finish line based on his stellar play in the last few weeks of the season, depriving Poland of its first Ryder Cup player but adding another Dane to the historical ranks.
With the team in place, how does Team Europe look? Is the situation less desperate than it may have looked a year or more ago? What are some of the likely pairings, and, ultimately, can this team hold off the Americans on home soil and avoid becoming the first European team to lose on their own turf in 30 years? We discuss all of this and more on the latest Ryder Cup Radicals episode. Listen below, or wherever you get your podcasts.