Ryder Cup
A question about Phil Mickelson's Ryder Cup future is too sensitive for his former captain to even touch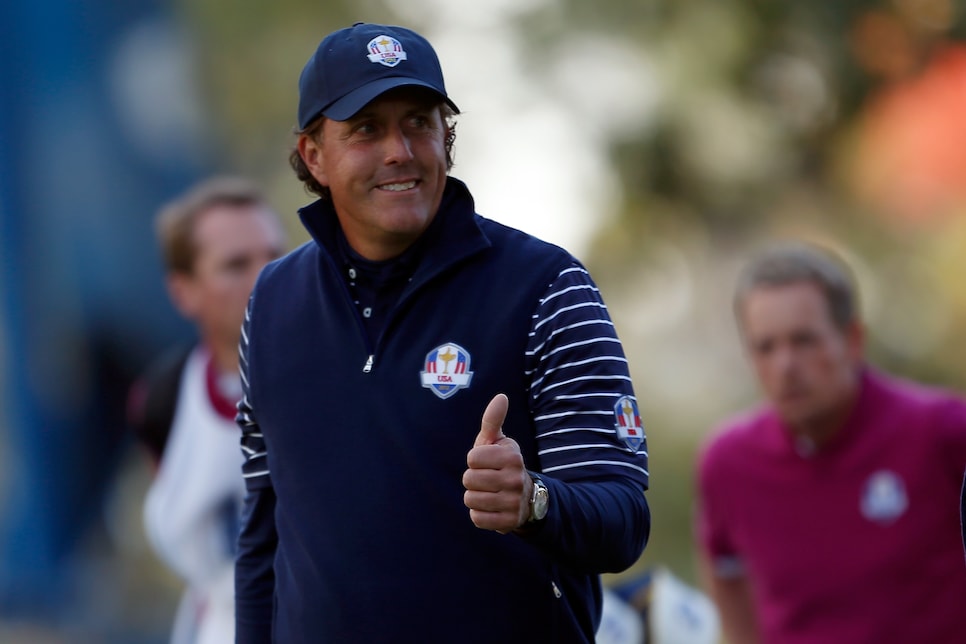 After playing in 12 Ryder Cup matches and serving as an assistant captain under Steve Stricker at Whistling Straits, Phil Mickelson appeared primed for his inevitable turn as captain of a U.S. Ryder Cup team.
Of course, that was before Mickelson made a bridge-burning departure from the PGA Tour for LIV Golf last year. Then came recent revelations that Mickelson wanted to place a bet on the U.S. team to win the Ryder Cup in 2012, as alleged in a book by Billy Walters, a professional gambler who was once a friend and confidante of Mickelson's.
During a conference call leading up to coverage of the 44th Ryder Cup at Marco Simone in Rome, NBC's lead golf analyst Paul Azinger declined to speculate whether or not Mickelson could one day be a Ryder Cup captain.
"Well, that's another question I'd rather not answer," said Azinger, who was the winning captain for the 2008 U.S. team at Valhalla. "I'm going to stay away from it. I'm hired to call live golf and I love calling live golf. When it comes to opinion about what we are about to see that's my job, and I'm going to stick to it."
"He probably would've been a two-time captain. Now he's not going to be involved," Wadkins said. "It's really kind of a shame. He's really self-imploded, and he just continues to do it at every turn. It's disappointing and sad. It's sad that we have people in our game that think they're bigger than the game, and obviously Phil thinks he's bigger."