News
Ryder Cup 2018: Rory McIlroy vs. Justin Thomas highlights Sunday singles matches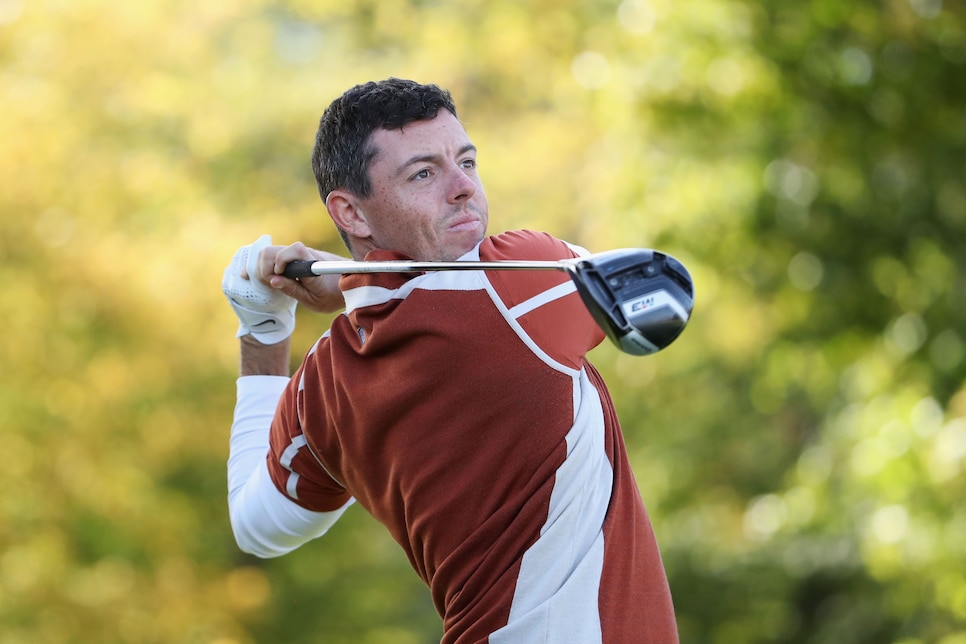 The United States is in a hole. Scoreboard reads 10-6, to be exact, in favor of the Europeans. According to the minds at Data Golf, the U.S. now owns just a nine percent chance of winning the cup outright.
But, as the Americans proved in 1999 (and the Europeans more recently in 2012), 10-6 is far from a death sentence. And, at least for those Yankee spirits who haven't been crushed by Tommy Fleetwood and Francesco Molinari, a look at Sunday's lineup does promise hope. Here are the pairings for Sunday's singles matches at Le Golf National:
Match 1: Thomas vs. McIlroy
Match 2: Koepka vs. Casey
Match 3: Simpson vs. Rose
Match 4: Woods vs. Rahm
Match 5: Finau vs. Fleetwood
Match 6: Johnson vs. Poulter
Match 7: Spieth vs. Olesen
Match 8: Fowler vs. Garcia
Match 9: Mickelson vs. Molinari
Match 10: Reed vs. Hatton
Match 11: Watson vs. Stenson
Match 12: DeChambeau vs. Noren
Justin Thomas and Rory McIlroy headline the lineup, and will serve as their teams' gunners on Sunday morning. Thomas has been marvelous in his Ryder Cup debut, going 3-1 with Jordan Spieth on the weekend. Though McIlroy is 2-2, even his biggest backers would admit the four-time major winner has not been particularly sharp. Conversely, he has shown a certain mettle when it comes to one-on-one bouts, and Sunday should be no different.
Tiger Woods and Jon Rahm are both, shockingly, still looking for their first points of the competition, while Tony Finau and Phil Mickelson are the unlucky souls that will face Fleetwood and Molinari. For the Unites States to pull off the upset, it will likely need six victories in the first eight matches. Even then, that the four players at the back—Mickelson, Patrick Reed, Bubba Watson and Bryson DeChambeau—have mostly been lost doesn't instill much conviction.
But that's what makes the Ryder Cup great. Friday and Saturday's sins can be washed away in an instant, with Sunday's narrative the only story that has lasting significance.