News
Ryder Cup 2018: Ian Poulter puts his first shot in the water, causes Twitter to explode with schadenfreude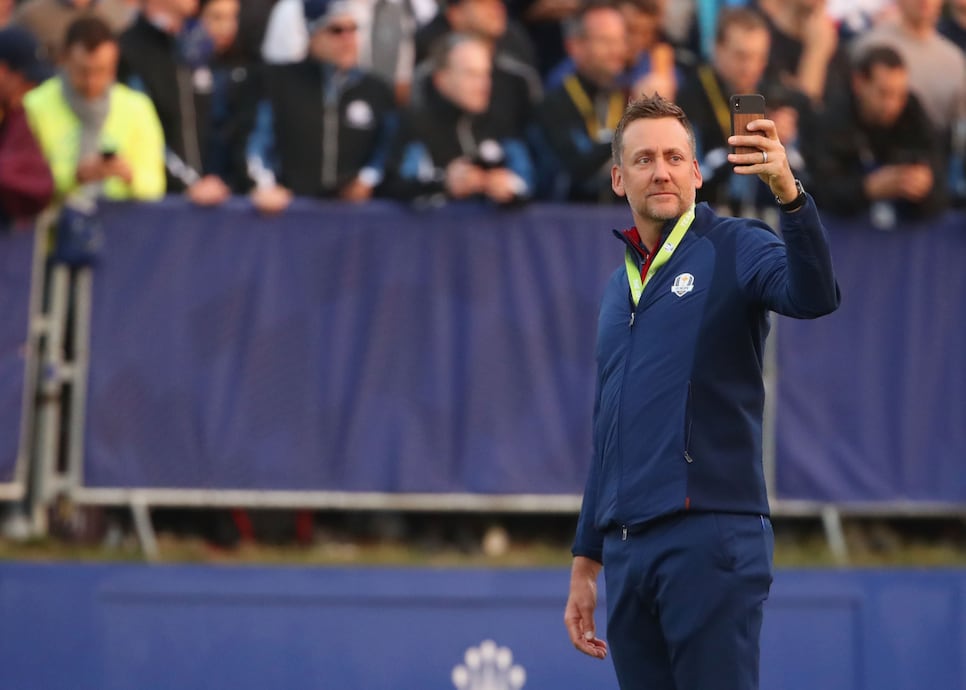 No European has struck the fear of God into American fans during the Ryder Cup than Ian Poulter, who has the best winning percentage (72 percent) of any Euro with over 15 matches under their belt. That Poulter plays in such demonstrative fashion, along with other fan-unfriendly behavior sprinkled in throughout his career, has made the Englishman an easy target of American vitriol.
A vitriol that spilled out on social media Friday afternoon after Poulter, who sat out the morning session, found the water with his first shot of the day.
As you can see, Twitter—tough crowd, that Twitter—had a field day with Poutler's opening drive.
One almost feels bad for Poulter...until realizing his playing partner, Rory McIlroy, seemingly had to convince him to concede a three-footer for par while the Euros faced a five-foot bogey. Never change, Poults.