News
Ryder Cup 2018: How course setup became Europe's biggest weapon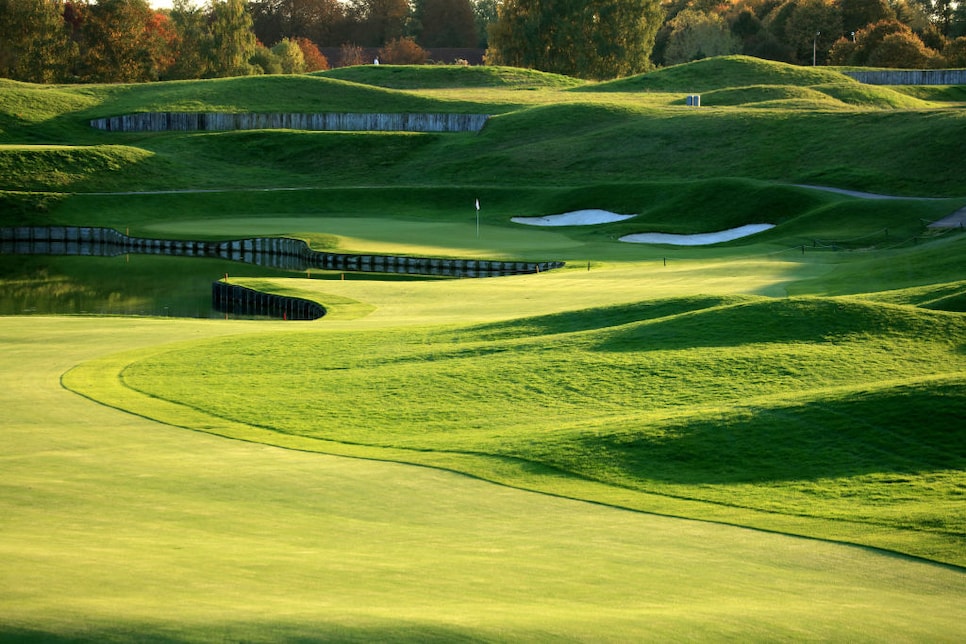 SAINT-QUENTIN-EN-YVELINES, France—Just as it has on professional tours around the world, course setup has become an increasingly important part of modern Ryder Cups. Controversial too. Two years ago at Hazeltine, the combination of wide fairways, little rough and "easy" pin positions drew scorn from the defeated European side. "Pro-am like" was the verdict of former U.S. Open champion Justin Rose in the wake of his team's 17-11 loss.
This time round, things could hardly be more different. For one thing, Rose was a lot happier, at least on the eve of the matches. The Olympic champion even went as far as describing the Le Golf National course on which his fellow Europeans have built a formidable 10-6 lead as "U.S. Open-esque."
"It's a really good setup," he said. "It's a very fair setup and a very challenging setup. The fairways are quite narrow. There is quite substantial rough off the fairway where you're struggling to get to the green. And the greens are rolling fairly fast but not quick."
In other words, European skipper Thomas Bjorn had done his homework. Armed with the man topping the "driving accuracy" statistical category on the PGA Tour (Henrik Stenson) and facing a team boasting no one in the top 50 on that same list, the Dane clearly wanted position to be more important than power in this 42nd Ryder Cup.
And who can blame him? A closer look at the American side reveals Rickie Fowler at 52nd as statistically the most accurate driver. Next is Bryson DeChambeau at 93rd, closely followed by Webb Simpson (94th) and Jordan Spieth (98th). Tiger Woods is ranked 129th, Dustin Johnson 138th, Justin Thomas and Bubba Watson 141st, Brooks Koepka 158th, Tony Finau 180th, Patrick Reed 182nd and, bringing up a distant rear, Phil Mickelson 192nd.
All in all, not a pretty picture and one that U.S. skipper Jim Furyk apparently did not give much credence to when he made Mickelson and Finau two of his wild-card selections. Ironically, Furyk himself is ranked 10th. And two of his assistant captains, Zach Johnson and Matt Kuchar, are more accurate off the tee than 11 of the 12 Americans in Paris.
Strangely, Furyk has not appeared to be surprised by what he has seen on a course he played in July using his driver only seven times. But, earlier this week, he was quick to acknowledge the difficulties that lay ahead for his "wild bunch."
"There's not a lot of wide parts out there," he said. "Europe had the opportunity to set the golf course up, so we're trying to figure out what they have in store for us this week. It is somewhat limiting off the tee for most players, even someone as short as I am. The better iron players, the better putters, the better thinkers are going to have an advantage around here."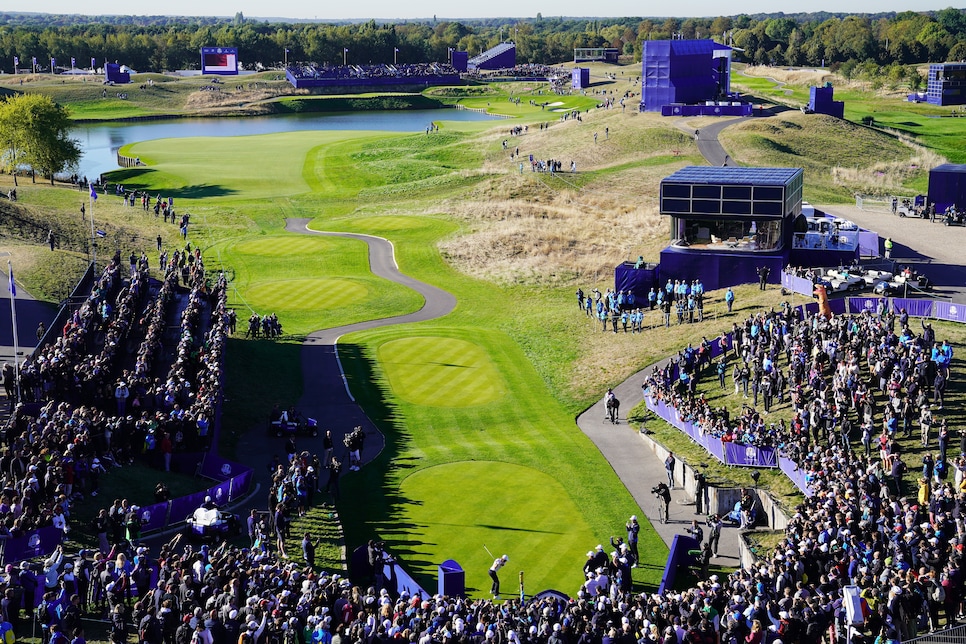 The course has been the same for everyone, of course. But it has also been setup in a way designed to both play to the strengths of the home team and exploit a perceived weakness in the visiting lineup.
"The toughest thing around here is driving," confirms Englishman Tyrrell Hatton, the 101st most accurate driver on the PGA Tour, a position bettered by half of his teammates. "You have to be in the fairways here. The rough is brutal. If you miss fairways, then more than likely you're not going to be able to make it to the green. Which then means you're struggling for par."
Ah, but is the course setup purely down to the wishes and desires of the home captain? Yes and no. According to a clause in the "Captain's Agreement," control of setup was Bjorn's domain only until last Monday morning. Since then, "all daily decisions related to course preparation, including frequency of height of mowing and tee and hole locations will be taken by the Match Committee alone."
In reality, that means representatives from the European Tour and the PGA of America, specifically Swede Mats Lanner (a former tour player) and Mark Tschetschot.
But the ground work was laid by Bjorn. He had a plan. And, right now at least, it is working.