News
Ryder Cup 2018: Europe wins sixth straight Ryder Cup on home soil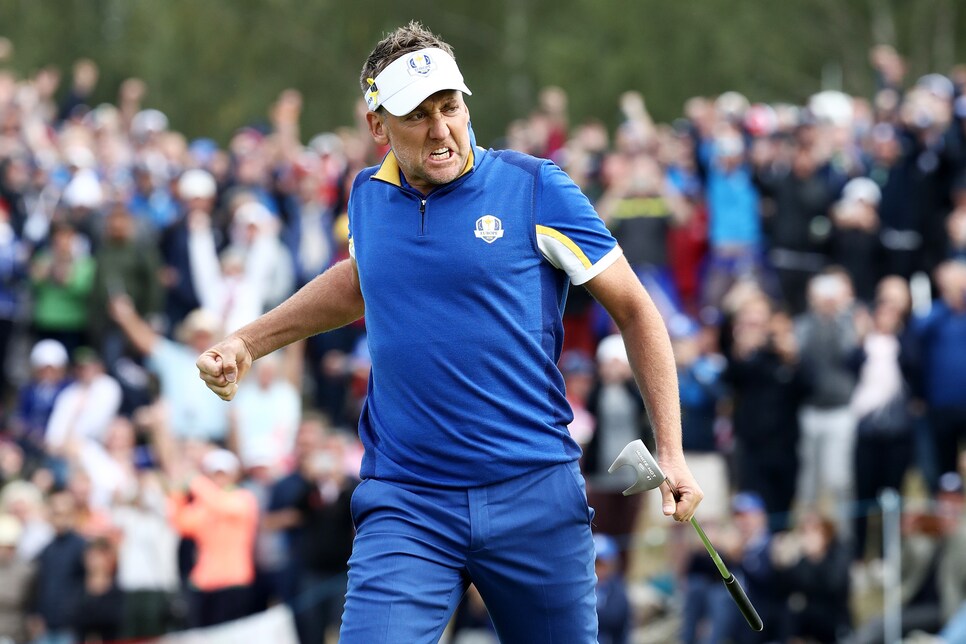 The U.S. team certainly made it interesting in Sunday singles, claiming 3.5 of the first points of the day at Le Golf National to get within a point. Just as the pressure began to build for the Europeans, though, they put a halt to any miraculous comeback, quickly shutting the door to win a sixth straight Ryder Cup on home soil.
Europe did it with the help of two unlikely candidates getting the job done in Thorbjorn Olesen and Jon Rahm. The two Ryder Cup rookies had zero points between them entering their singles matches, but both earned decisive victories, Olesen rolling over Jordan Spieth, 5 and 4, and Rahm closing out Tiger Woods at the 17th hole, 2 and 1.
Those two points came after the U.S. had cut the lead to one, with Europe leading 10.5-9.5 But Olesen and Rahm's wins made it 12.5-9.5, with nothing but blue flags on the board in the final matches on the course. Needing just two points from the remaining six matches to win, it was all but over.
Ian Poulter picked up the first, beating World No. 1 Dustin Johnson, 2 up, to improve his incredible Ryder Cup singles record to 5-0-1. Fittingly, Francesco Molinari earned the clincher, capping off a career season with a 5-0-0 record in the event, the first for a European player. With a 3-up lead on the 16th tee, Molinari found the green and his opponent. Phil Mickelson, put his tee shot in the water and conceded the match, giving Europe 14.5 points to take back the cup.