News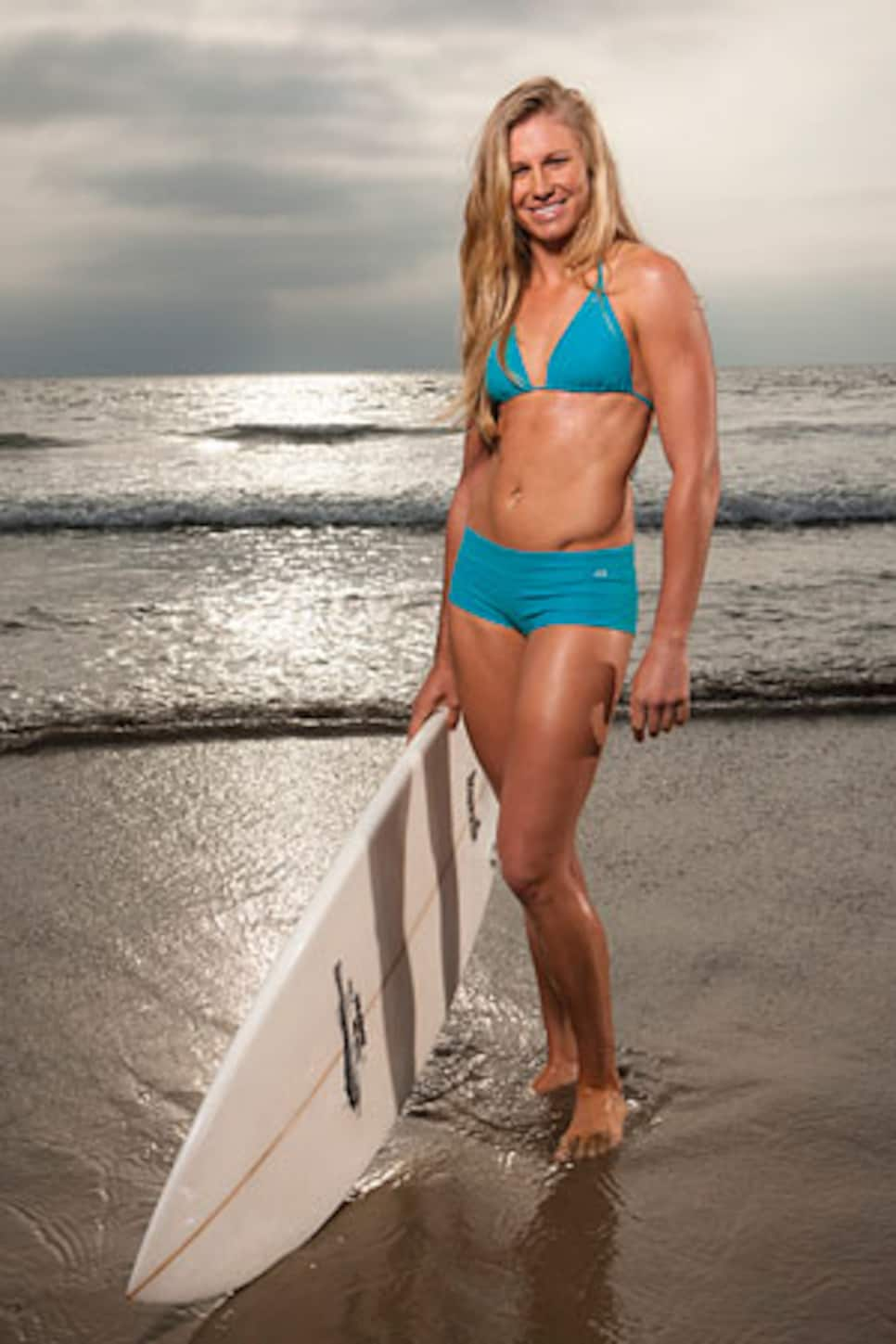 O'Toole, 24, at the beach in her native California.
Q: Your life has completely changed during the last six months. Describe how it feels.
A: It's been a crazy ride. At the beginning of the 2011 season, I was basically looking at three different tours--the LET, the Futures Tour and the LPGA--and trying to piece together a schedule, not sure what events I was going to get into out here. To then finally getting into an event in Alabama and making the cut, then qualifying for the U.S. Open and playing well there. It's just been a chain reaction since. The Solheim Cup wasn't even in my thoughts for the year, it wasn't even on my radar as far as goals for myself yet. And then all of a sudden after the Open to have Rosie contact me and kind of put it into my perspective as something to chase after... Since then it's just been one door opening after another. Now I'll get to play a full season in 2012.
Q: You got some grief for missing cuts after being selected for the Solheim Cup. How did that feel?
A: I try not to read the negative stuff. It was good stuff earlier, when I was picked, and then as I started playing not so great in a few tournaments and missing a couple of cuts, people started saying other stuff. So it was best to avoid reading articles and people's opinions. People would send me the good stuff so that I would just kind of wait until someone sent it my way; other than that, I didn't go fishing for it. People talk and they have every right to talk, but I'm glad that I showed up at the Solheim, I performed [2-0-2], I did what I was picked to do, and I was one of the better players. That kind of made everyone go quiet. It was very much a vindication. Even just for myself, it's satisfying. I knew in my heart that I could do it, and knew that I was a great player and a great addition. Rosie took a chance on me. She went out on a limb and she trusted her guts and her instincts. And I was going to do everything I could to back up what she did and show that she was smart for picking me.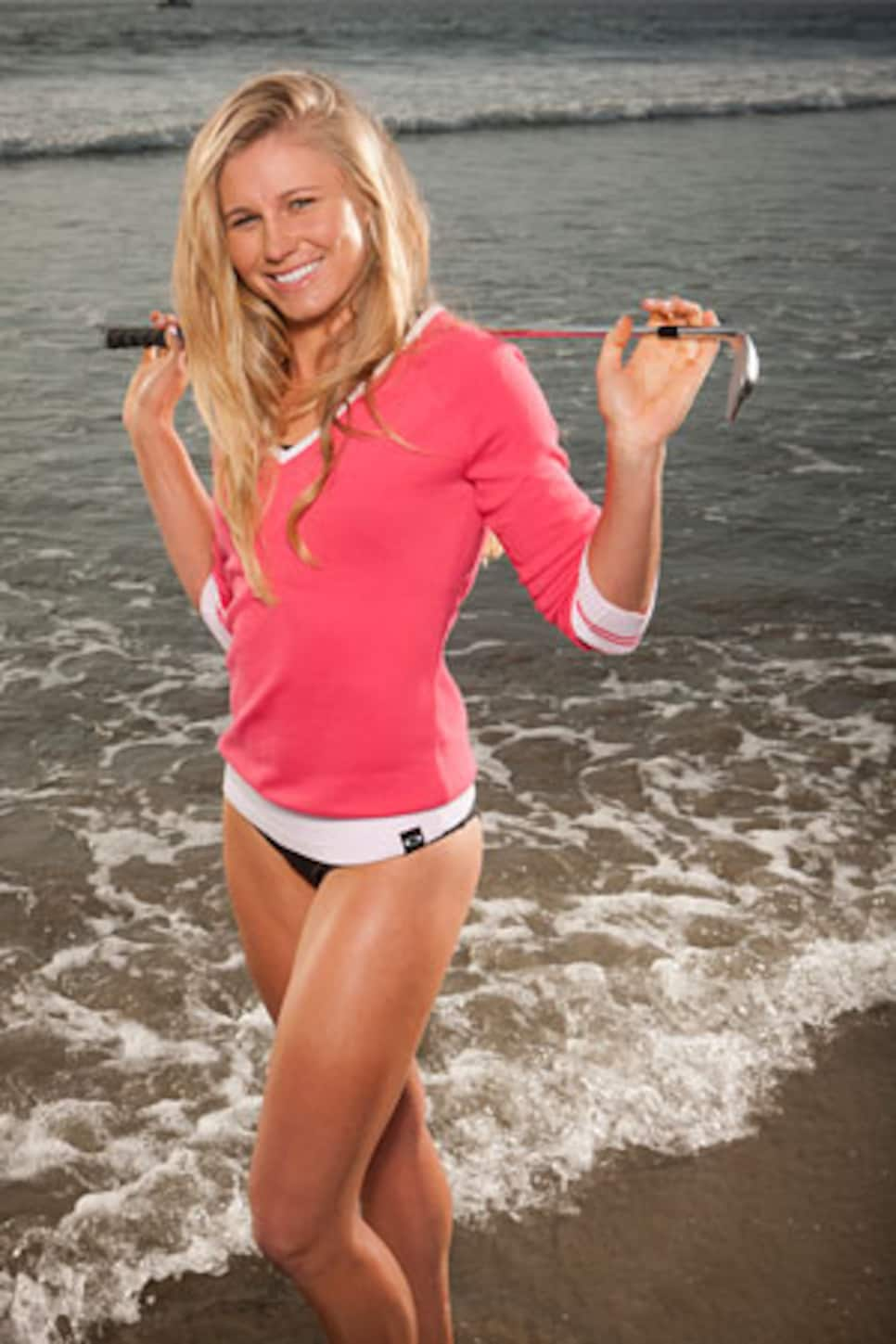 Q: Was the pressure what you had imagined, or was it worse?
A: It actually wasn't as bad as everyone had made it out to be. The players all talked about the first tee being super nerve wracking, very scary, the most pressure you've ever felt, and so on. But I don't know, I just get excited under that and thrive when people cheer and there's a crowd. I felt the same way I felt at the Open. When we walked down the 18th hole with all the people around, I looked at my caddie and just went, "This is what golf's about." Or the first tee, when there's people lined all the way down and you feel like it's just a chute--that's what it's all about, that's what you dream about when you're younger. As a player, it excites me. It was the best week of my life. That pressure, the cheering fans; this is what you've been working your butt off to get to. It's what you dream of as a professional athlete.
Q: Tell us about what you do outside of golf and how you got into golf.
A: I grew up playing every sport. When I first started playing golf I was heavily into softball and basketball. I was on both traveling club teams for that, different seasons. Then I went to the driving range with a family friend for a junior clinic, and I was hitting 140-yard 7-irons with a draw. And the pro goes, "Have you ever played before?" and I said, "No--but this is easy; the ball's sitting still." I told him I was a softball player and that this was a lot less difficult. I was 13. So he told my parents that I really needed to play. I told my parents that I loved it and my dad said, "You love everything you try." I always brought home something new. So they weren't too keen on it until the head pro called my house and said, "You really need to consider getting your daughter started." They took that to heart and saw that I really wanted to play, and got me my first set of clubs. I got straight into lessons and then within a year I started playing tournament golf. So I was submerged in it really fast. My parents have always been there to really support anything I wanted to do or learn--they provided the opportunity for me. I was very blessed in that sense. My dad's a chiropractor and my mom's a dental hygienist. I have a 17-year-old brother and a 19-year-old sister. My family is very active. My dad skis, and the rest of my family snowboards. In the summer we'd always go to the lake. We have a little wakeboard boat and we'd all wake board or water ski. I love to wakeboard. I used to do skateboard contests, and I still surf--anything with a board, I loved. These days, surfing is my escape, my other passion.
A: I grew up in Orange County but I went to UCLA ,and when I graduated I stayed up in L.A. I recently moved in with my coach, David Bartman, who was on the bag at the Solheim. He's like a big brother to me. He's been so good to me over the last three years that I've known him. He teaches me course management and he's been a huge influence for me. He went through the mini tour when it was the Nike Tour, and he just got the point where he wasn't making it to the PGA Tour, so he had to say, okay, time to get a real job. But you know how men have many more shots in their game? They just play a different game and he wanted to teach me more how a guy plays. He's taught me a ton of short game shots, trouble shots, how the ball reacts out of different lies, bunker shots--just really adding a lot of ammunition to my game and changing the way I approach a golf course. He's brought me to the next level.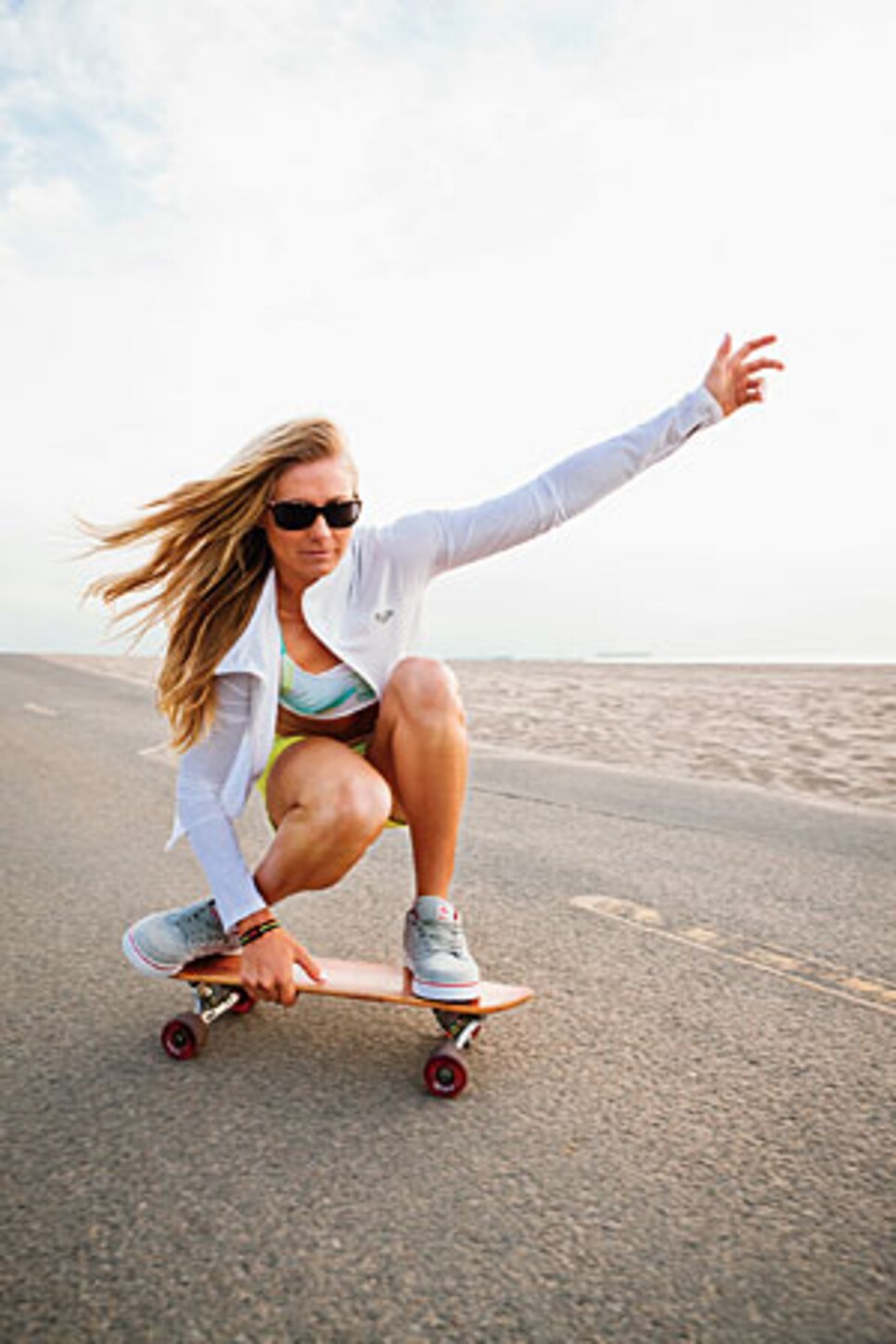 Q: What's not working in your game?
A: I think you get to a point in all pro careers where you're just fine-tuning your mechanics. At the top level, it's more of a mental game. Who's mentally stronger? And I think that's where I'm still growing. You know, climbing the ladder and you get to these plateaus and you go, okay, now I've got to grow a little more. And right now I think I just mentally need to become stronger because it is a mind game out there. Your swing doesn't go anywhere, so it's mental. People always take me as cocky and very confident. To be honest, I don't want to admit to being nervous or scared, because there are certain times that I'm not, but there are other times that I am human, too, and do feel nervous and do have doubts. For some reason I come off a lot stronger or a lot cockier than I really am.
__Q: Your expressed desire to "kick Europe's butt" might have had something to do with that. __
A:* [Laughs.]* That's just my competitive side. But golf is a game. At the end of the day, it doesn't define me, it doesn't make or break me, and it isn't my life. It's just something that I love to do. Golf is the one sport that has pushed me mentally rather than physically, and I've always chosen things that pushed me physically, because they were easy for me. But I fell in love with a sport that mentally pushes me. Golf is something that causes me to have to work harder and figure out how to do it. I can be as physically in shape as anyone. But at the end of the day it comes down to the mental aspect, and that's where I know that I still have to grow. That's what's keeping me from being at the top.