The Loop
Ryan Moore's at-home training aid proves PGA Tour pros are just as crazy as the rest of us
One of the reasons Ryan Moore is able to be such a good player with a quirky swing is because he does a number of key things well, among them: keeping his head really still. And, apparently, that hasn't gone unnoticed by Moore.
A picture doing a rounds on Twitter shows how Ryan Moore installed a training aid on his indoor practice putting green that is designed specifically to keep his head down and still. Check it out: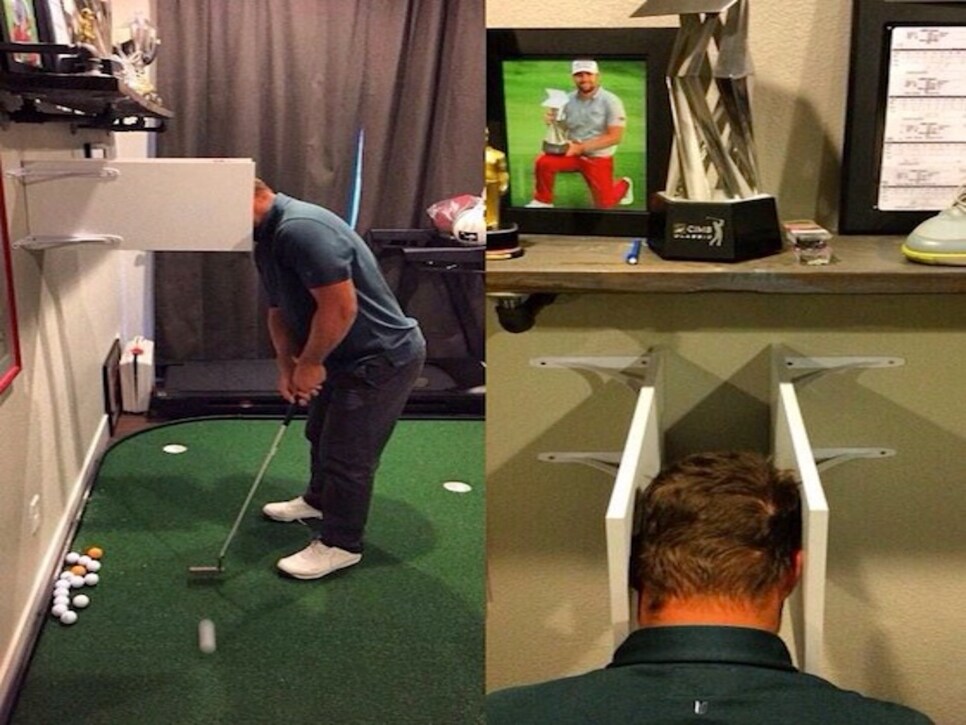 And just look at that head! So steady.