News
Ryan Moore takes hiatus, changes instructors (amicably) and is re-energized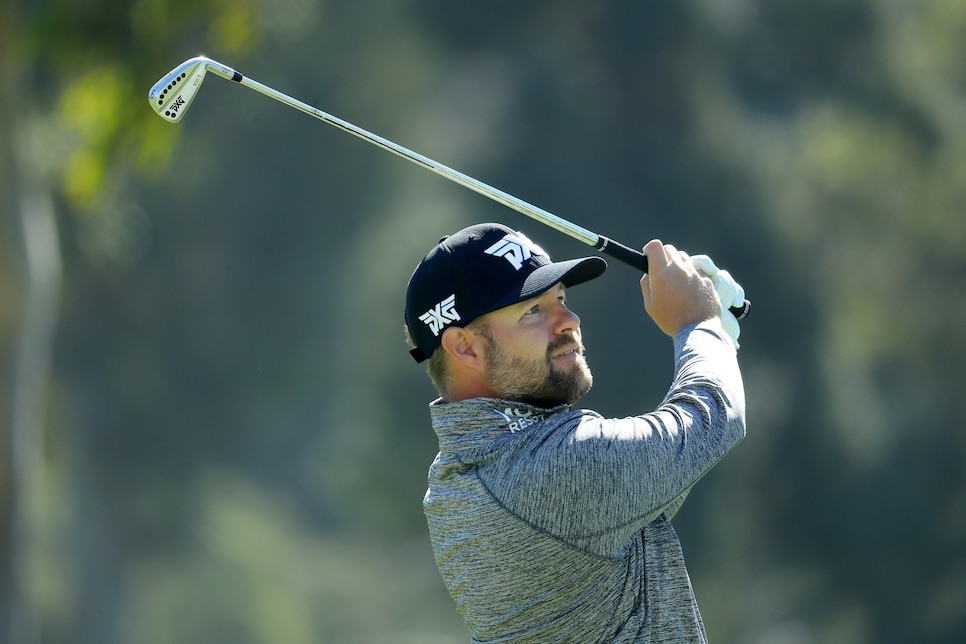 PACIFIC PALISADES, Calif. — Ryan Moore is playing just his second tournament of the year this week at the Genesis Open. It's only mid-February, but it's still an unusually low number.
Given the wraparound nature of the schedule, Moore acknowledged he wanted to have an actual offseason. "I was wiped out halfway through last year after the Ryder Cup the year before and really never had a break," he said. "So this year I took three months off."
If there was any rust it didn't show on Thursday. Moore shot three-under 68 at Riviera Country Club, and is just two off the lead after the opening round.
He is also down about 20 pounds after significant changes to his fitness routine and diet, is fully recovered from an ankle injury that nagged him the last couple of years, and says his shoulder feels good again after missing time because of it last season.
There have been other changes, too.
Moore parted ways with longtime instructor Troy Denton in the offseason and hired Drew Steckel, who also works with Pat Perez. The split with Denton, who he had tied with from his days back as a college superstar at UNLV, was amicable. Among the reasons for the change, Moore says he just needed to hear a different voice.
The most notable differences have been physical, though. He's finally seeing the work he has done with trainer Brian Chandler, whom he hired two years ago, pay off. "It's night and day," Moore said. "I've enjoyed working out more than I ever have. I like learning the why behind how things work."
Now was also as good a time as any.
Moore is down to 70th in the Official World Golf Ranking, which is the lowest he has been since 2012. It's also a Ryder Cup year.
Not that any of that is motivating Moore.
"It'd be nice if I played in the Ryder Cup, but if I don't I had an amazing experience," the 35-year-old said. "This was about setting up the next five years of my career."