The Loop
The person who definitely won't win the Masters this year is...
There are 97 golfers competing at the Masters this year, but only 96 have a chance to win the green jacket now. Sorry, Ryan Moore.
No, it's not because Moore favors a fade off the tee or because he's never finished better than T-13 in five trips to Augusta National, but rather because he played too well at Wednesday's Par 3 contest. Moore won by firing a six-under-par 21 and as those familiar with Masters history know, the Par 3 winner has never gone on to win the main event that week.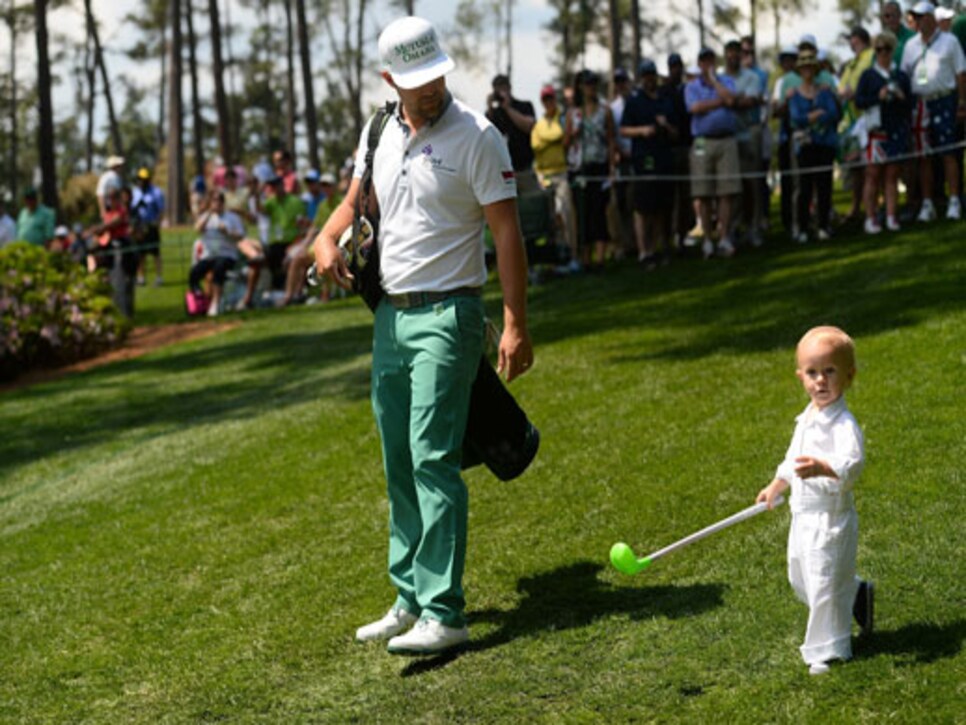 Moore told the AP's Doug Ferguson that he missed three putts inside of nine feet and that he easily could have shot nine under. Instead, he came within a shot of tying the contest's record set by Art Wall Jr. in 1965 and later tied by Gay Brewer in 1973. Eleven Par 3 winners have won the Masters, but just never in the same year.
OK, so Moore, already a winner on the PGA Tour in the 2013-14 season, shouldn't be completely ruled out when it comes to winning the year's first major, but history certainly isn't on his side. Ryan, are you sure your son, Tucker, didn't hit a shot for you?