Short Game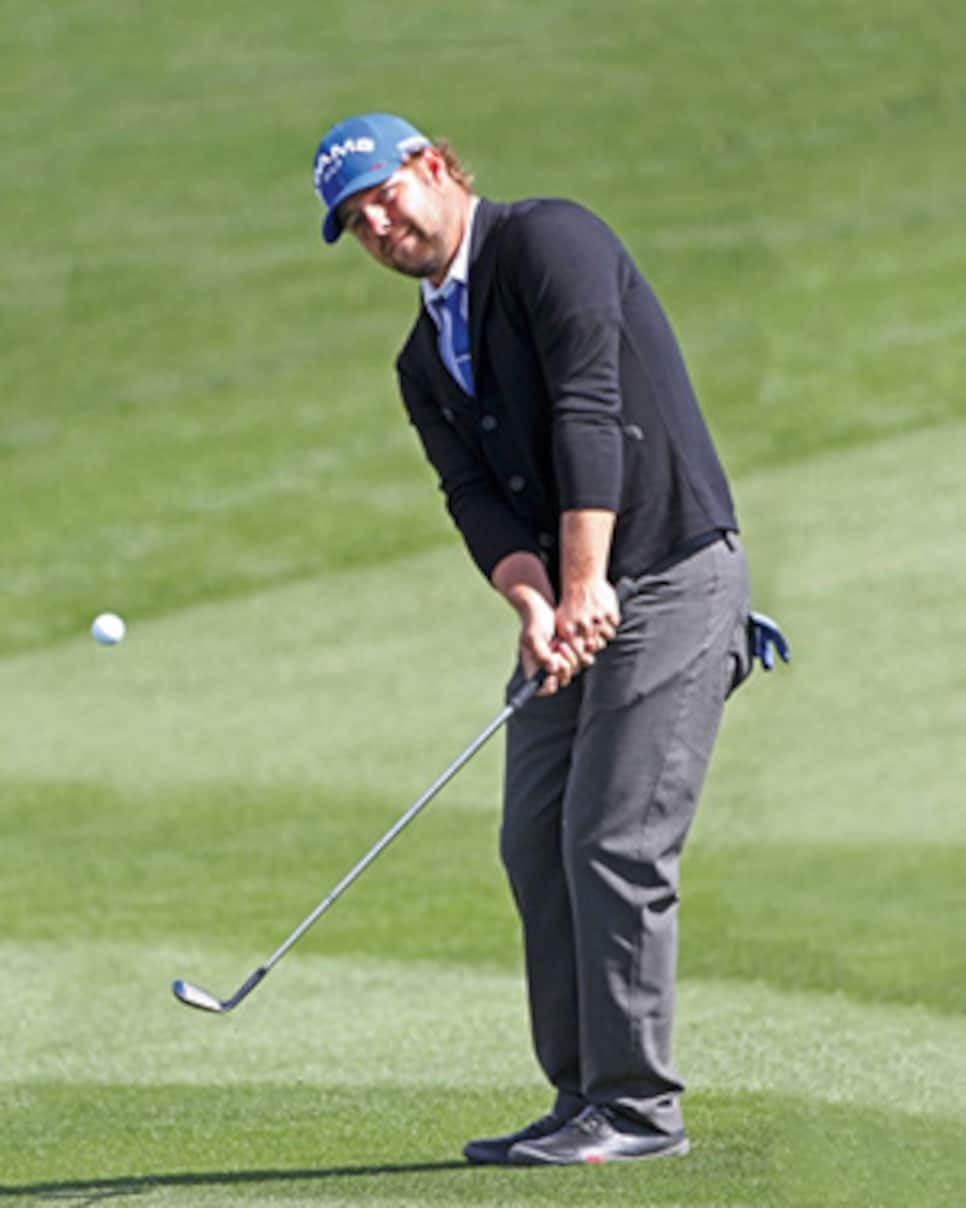 You'll have a better chance of getting the ball to check up if you use your most-lofted wedge. The more loft you have, the more backspin you can create, and that's what makes the ball grab when it gets on the green.
√ DON'T CHANGE YOUR SETUP.
I see amateurs playing the ball farther back in their stance to create backspin. But if you play it too far back, you make it difficult to get the ball in the air—and part of stopping a chip is getting some height on it. I play all my chips in the same position: just off my right instep. I open my stance but keep the clubface square.
√ HINGE AS YOU START BACK.
You need some wrist action to impart spin on the ball. Hinge the club upward right from the start, and feel as if you maintain your wrist set through impact. This will help you with the next step.
You have to hit down on the ball with your hands ahead of the clubhead. Think pinch or trap or cover as you swing into impact. (Remember, don't do this by playing the ball way back.) If you trap the ball between the clubface and the ground, it'll pop out with spin.
Assuming you execute the shot correctly, this spinning chip likely will check up after two or three bounces. So pick a landing spot that's a few bounces away from your target, and you'll leave yourself an easy tap-in.
Ryan Moore won the PGA Tour's 2009 Wyndham Championship and has finished second six times.