Instruction
How this U.S. Open contender's quirky and unconventional golf swing works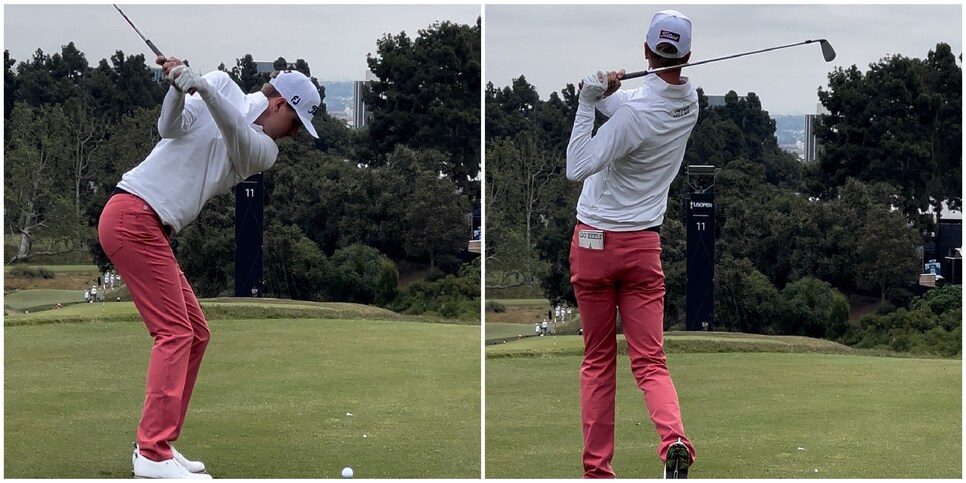 LOS ANGELES — For most of Thursday's early wave the unfamiliar name — and golf swing — of Ryan Gerard lurked near the top of the leaderboard.
Gerard has two top fives in his combined 15 starts between the PGA Tour and Korn Ferry Tour so far this season, and was three under for most of the day. Two late bogeys dropped him back to one under, but he still comes into Friday afternoon inside the top 25.
Gerard has what's best described as an unusual golf swing. He knows it, too.
"I've been told my swing looks like Daniel Berger and Jon Rahm had an aneurysm on the downswing," he says.
Anecdotally, the kind of textbook golf swings that fans love gushing over on social media are long, symmetrical, free-flowing moves. Those players make big, uninterrupted turns on the backswing and downswing, with a gentle pause in between. Everything moves in the same direction, together. Think Fred Couples, or Rory McIlroy, or Sam Snead.
Gerard doesn't have any of that.
Instead, Gerard keeps his lower body stable with minimal hip turn on the backswing. It keeps his backswing short and quick in the style of Jon Rahm. But whereas Rahm's hands track more up on the backswing, Gerard's track more around his body, landing him in a "flatter" position. That's whay you can see his hands below his right shoulder compared to Rahm's, who are higher above his right shoulder.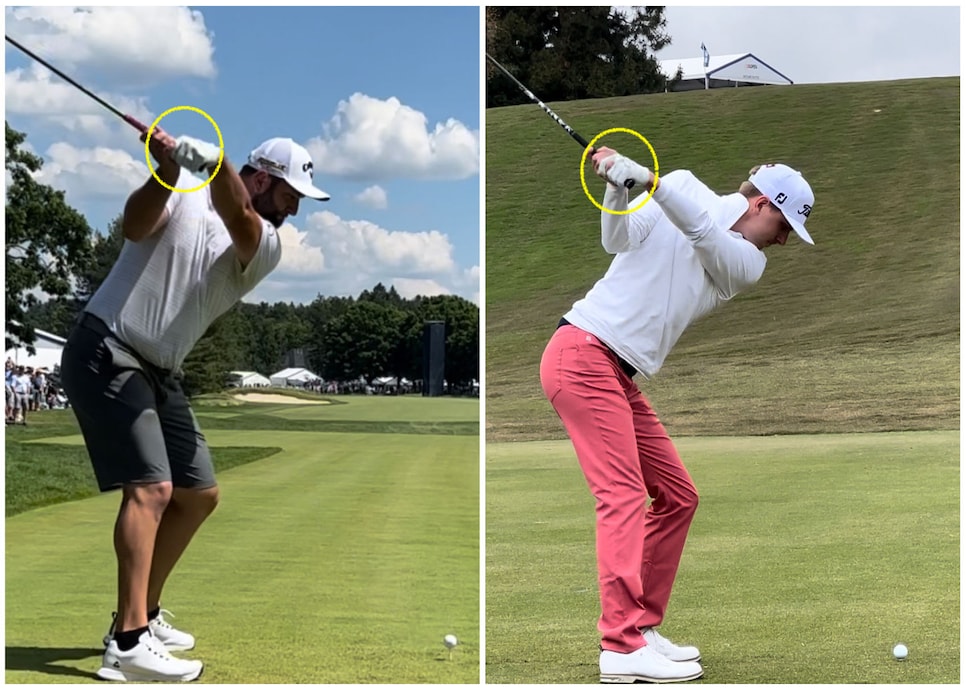 "I know it looks a little bit unconventional and probably to everyone else, to me it looks basically the same as it did when I was really young," he says. "I can feel where the club is and I can really trust it. I never had a lot of technical lessons. Carl [Lohren] never tried to force me into a certain position."
As for his advice for the rest of us?
"Find something you can really trust," he says. "There's no perfect way to hit a golf ball.It's an imperfect game. If you can get in the hole, that's really what counts."