News
Meet the leading expert on PGA TOUR Monday qualifiers and learn why the life of a tour pro is tougher than it looks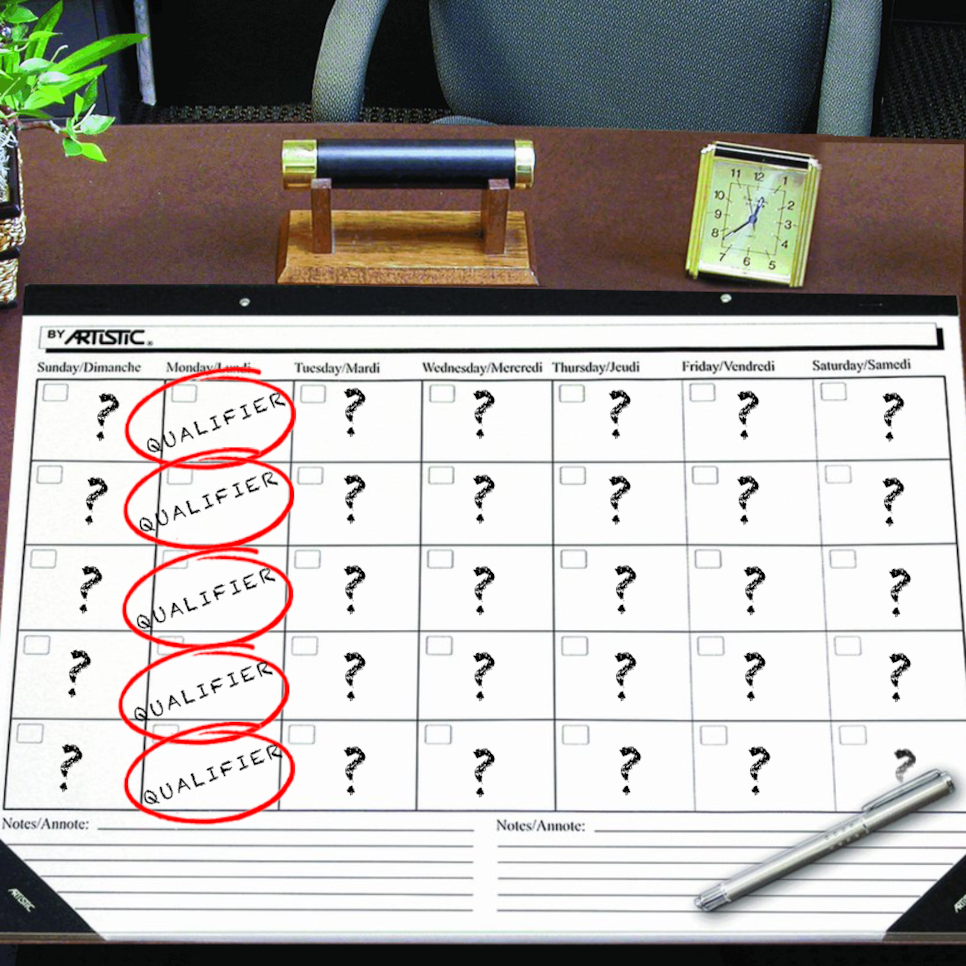 At almost every PGA Tour event, there are four spots reserved for Monday qualifiers. To be eligible for one of these spots, you have to advance through a pre-qualifier tournament with a field of roughly 150 players. Those who advance then play in the Monday qualifier, where 50 to 125 players compete for those four spots.
Those who don't advance, well … good luck next time.
This is the world of Monday qualifying. You may picture the life of a professional golfer as rosy, but for the vast majority of players, it's fast food, dingy hotels and wearing the same outfit over and over. If you want to know more about it, you're in luck: One man climbs down into the proverbial trenches to shine a light on the grizzly underbelly of life as a pro golfer. His name is Ryan French, but you'd probably know him better for his Twitter handle, @acaseofthegolf1.
In June 2018, French caddied for a friend at a Monday qualifier in his home city of Chicago and was intrigued by the lifestyle of these golfers. Their love for the game was apparent despite the pressure to succeed. After their round, he turned to his buddy with an idea.
"I knew I couldn't be the only person who found Monday qualifying and mini-tours fascinating," Ryan explains, "so I just went ahead and made a Twitter handle. My original intent was to have a place where everyone could find all the Monday qualifying scoring links, but I really had no plan and just went with it."
It's one of the most interesting stories in golf media. In the two years since French started the handle, he's been tapped as the go-to, trusted source on Monday qualifying—a role that he grew into almost as quickly as his follower-count rose. The 40,000-plus followers keep the 43-year-old humble.
"There wasn't really a 'big break' for me," he admits. "But getting featured by Golf Channel was momentous. The PGA Tour started following me when I reached 10,000 followers, which kind of hit me like, Wow, people in the industry are really starting to take notice. I knew golf fans would be interested, but this was next level."
French sensed an opportunity. He wasn't just copying and pasting links to Monday qualifying leaderboards into tweets. He was actually bringing stories about the triumphs and travails of competitors.
"Monday qualifiers are such a diverse group. It's mainly made up of recent college graduates who had some sort of college success, but there are also those who had a taste of glory on the PGA Tour or Korn Ferry Tour. You'll see guys like Justin Suh and Norman Xiong, who were both top-ranked amateurs, playing with a couple of guys from a local club. They're all grinding on Mondays trying to live out their dream. I love that. What other sport can you go from folding sweaters in a pro shop to playing for a million dollars—all based on how you play over 18 holes?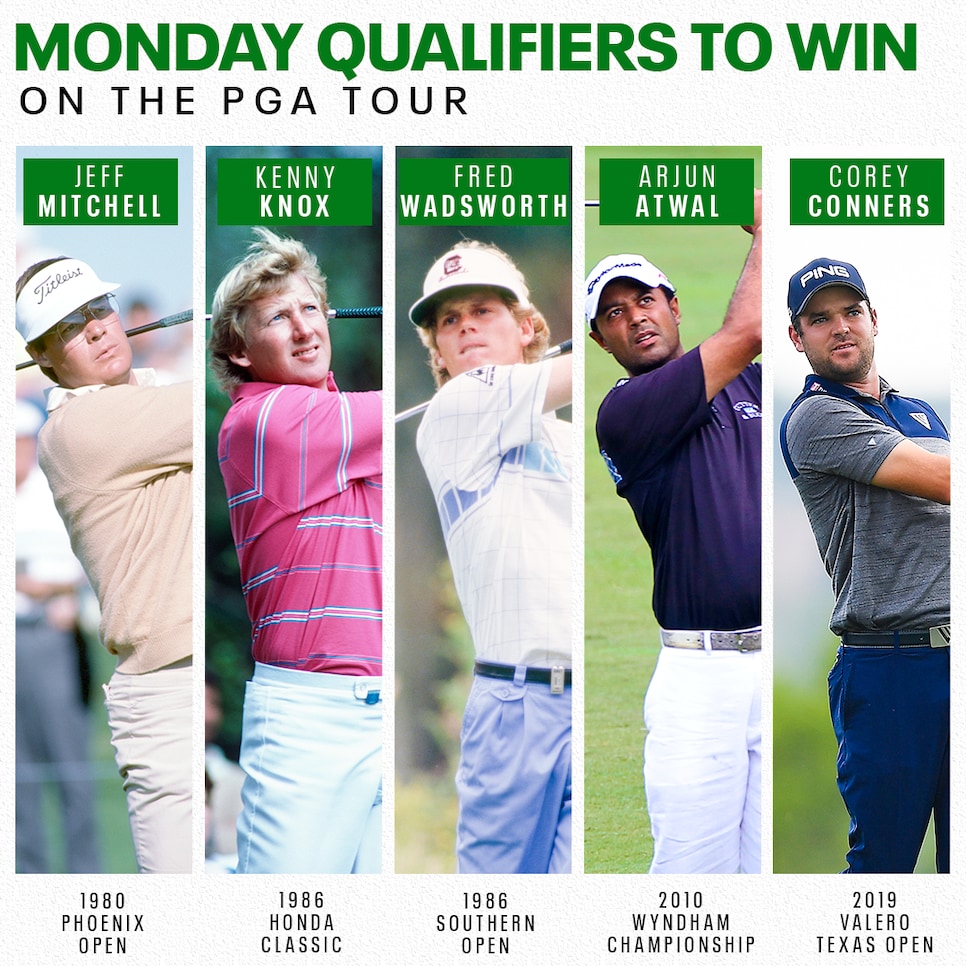 "When I reach out to caddies and those who I have become friendly with each week attempting to Monday qualify, I feel like we already have this strange connection, like we've all been through, or are going through, some type of hardship in our lives. These tournaments aren't for the faint of heart. Players have to sacrifice a lot to try and earn a buck out here. I think of Jay McLuen, who is 40 years old and consistently tries to Monday qualify. He's made 12 PGA Tour starts in his life. In 2017, his heart literally gave out. He went into cardiac arrest twice and was revived both times, but he keeps fighting to achieve his dream of winning on the biggest stage in golf."
French tries to emulate the effort he sees during these qualifiers by pursuing the underreported stories of professional golf. In his words, he's so happy to be able to tell some of the greatest stories in golf.
"The fact is," French says, "there is such a large portion of professional golfers who are not making a living playing in Monday Qualifiers even though it is their living. McLuen, for example, has made around $97,000 on the PGA Tour since he turned pro in 2000. Pro golf is thought of as elitist, but I like to show people that in a lot of cases, it's anything but that. It's not an easy life. Earlier this year, Brooks Koepka said that if he had to Monday qualify, there's no chance he would make it into four tournaments a year. Think about that. Monday qualifying is so much about catching lightning in a bottle: You have one shot to show you're worthy of a spot. And if you start following them, you'll watch them play like their livelihoods depend on it—because they do."