The Loop
Russell Wilson dazzles, Pete Rose comes up short (again), and a review of "The Big Short"
From sports to TV to politics (OK, so mostly the first two), we offer five hot topics that are sure to liven up your round of golf:
1. Russell Wilson: My man "The Magician" (A personal nickname I've given him that I hope sticks) is the toast of the NFL after what ESPN's Bill Barnwell argues might be the greatest four-game stretch in the history of football. Wilson matched Tom Brady and Peyton Manning as the only QBs to throw for 16 TDs and 0 INTs in four games (he added a rushing TD) and he's the only player to have a QB rating of 138.5 or higher in four consecutive games. Oh yeah, he also dates Ciara and is cool enough to get invited on stage during Taylor Swift concerts.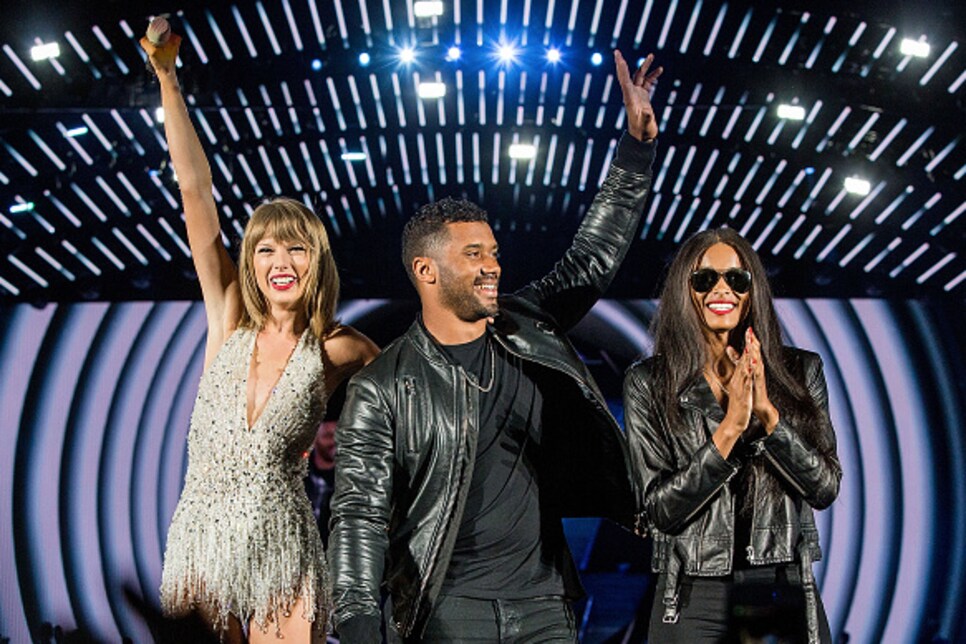 Anyway, Wilson's recent performance has come just in time for the surging Seattle Seahawks -- and for my fantasy football team! But alas. . .
2. My fantasy football team: This time of year, fantasy football is bound to come up and you're going to hear a lot of tales about other people's teams who you couldn't care less about. I'll bore you with one more because it's the worst loss ever and that's a fact. My team put up the most points of any team in our league last week for the entire season. And yet somehow, I lost. A 70-point lead heading into Sunday night wasn't enough to fend off New England's defense (Thanks, Houston offense) and Odell Beckham (Thanks, Miami secondary). I would have won the other playoff matchup in our league by 80 points!!! So think about that the next time you're crying you lost because "so-and-so had a bad game."
3. "The Big Short": On a happier note, I was fortunate enough to watch this movie early and it's awesome. Steve Carrell is fantastic and Christian Bale continues to add to his legendary career. I loved Michael Lewis' book, but never thought it screamed movie -- and neither did he, apparently. But with a screenplay and directing by Adam McKay (of all people!), it's a really slick movie that's well worth your time. It's just not a classic heart-warming tale for the holidays.
4. Adele: Earlier this year, we marveled at Taylor Swift's popularity, but Adele's recent success has been even more impressive. Her new album, "25" (Apparently, all the cool musicians just use numbers for album titles these days), sold five million copies in just three weeks, and her live TV concert received comparable ratings to Monday Night Football. At 27, she's already had a ton of big songs, including one that helped Rory McIlroy win his first major. True story. That's how much power Adele wields. And speaking of hits. . .
5. Pete Rose: Baseball's all-time hit leader was dealt another blow by new MLB commissioner Rob Manfred, who upheld Rose's lifetime ban. If you're a Rose fan, it's sad, but rules are rules and Rose broke the one regarding betting on baseball repeatedly. In any matter, the situation led to Rose holding a highly entertaining press conference while sitting on his "Hit King" throne: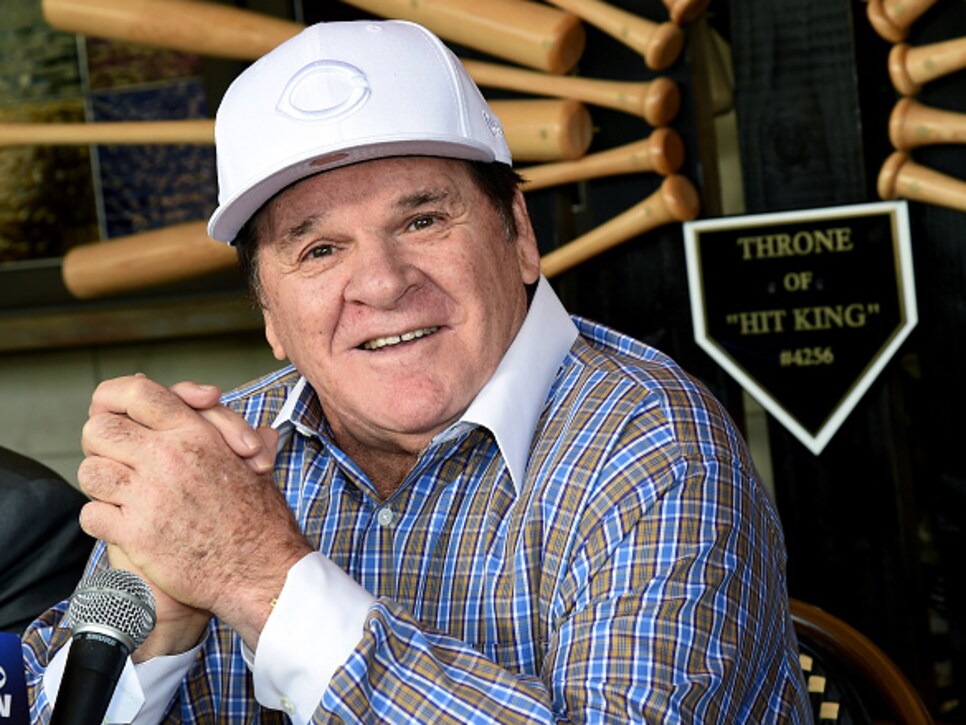 He also showed off a shirt that says "Hit King" (talk about a power move!) on the collar during this spectacle that's only going to make him even more money at his next baseball card signing: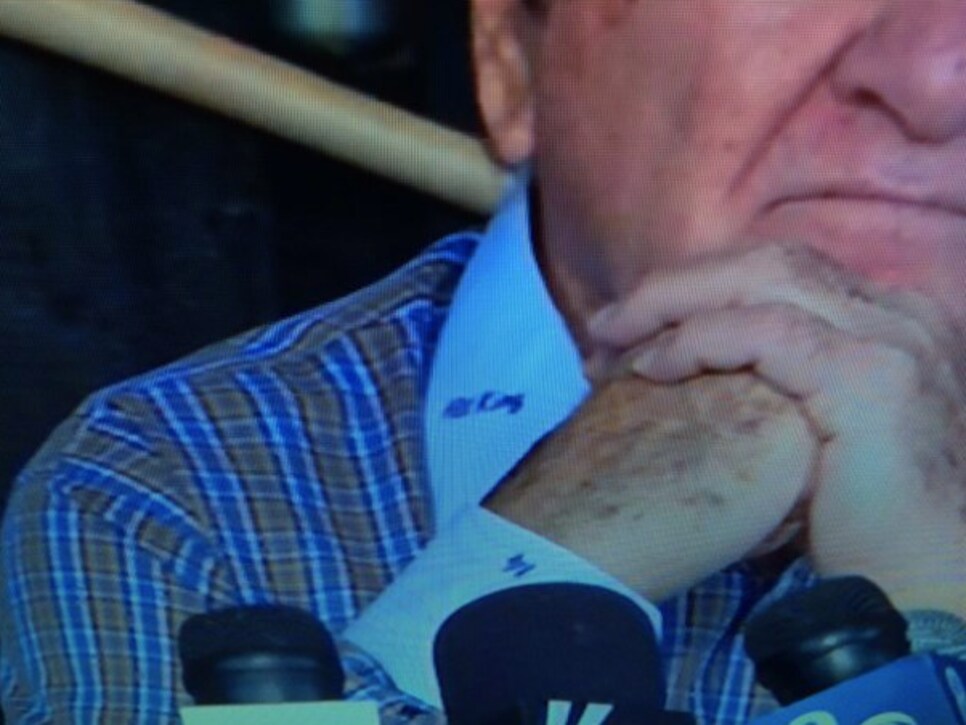 In other words, everybody wins.