The Loop
Russell Knox gives the perfect reaction to his 17th hole disaster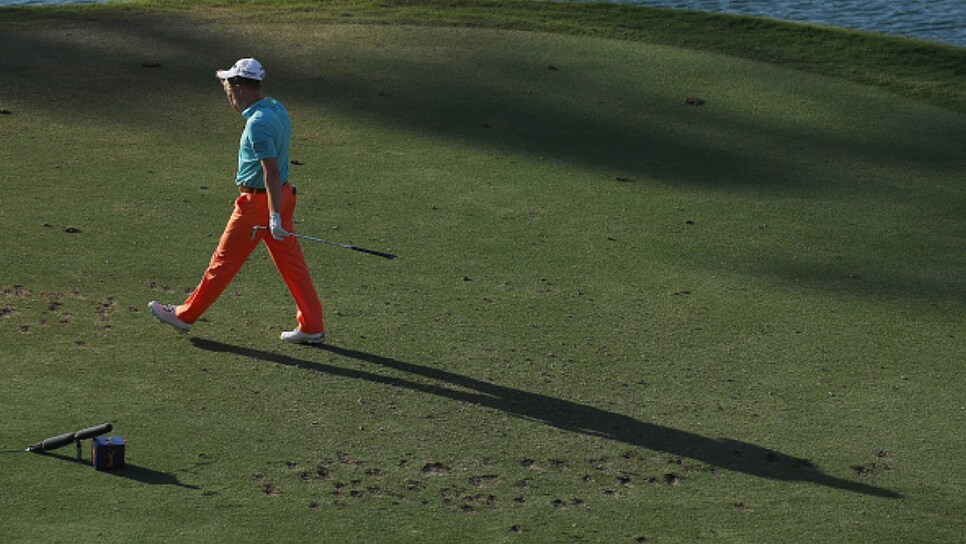 PONTE VEDRA BEACH, Fla. -- Russell Knox smiled, tipped his cap, and waved to the large, raucous crowd at TPC Sawgrass' Stadium Course on Saturday evening, encouraging them to make more noise. Not exactly the reaction you'd expect from a man who had just seen his chance to win the Players -- along with a potentially huge payday -- disappear into the water surrounding golf's most famous par 3.
Knox arrived on the 17th tee in the third round tied for fifth place. He walked off the green as a tournament afterthought, needing to hole a 10-foot putt to salvage a 9 on the scorecard after rinsing three shots -- including a dreaded shank.
"It was an epic fail. Until you're in that position, you don't understand what it feels like. Your blood is just pumping through your brain," Knox told Golfweek. "It's a different story once you've hit two in a row in the water. The green felt like it was the size of a quarter."
Of course, Knox wasn't alone. The 17 balls in the water on No. 17 were the most in the third round since the Players moved from March to May on the calendar. But we challenge you to find someone who has handled that situation any better.
The following day after his "epic fail," Knox continued to show his class on Twitter. First, with a video of his caddie hitting a similarly terrible shot on 17 on Wednesday:
And then, a playful response that referenced his most embarrassing shot -- and a vow to get payback today:
Good luck, Russell. We're all rooting for you.