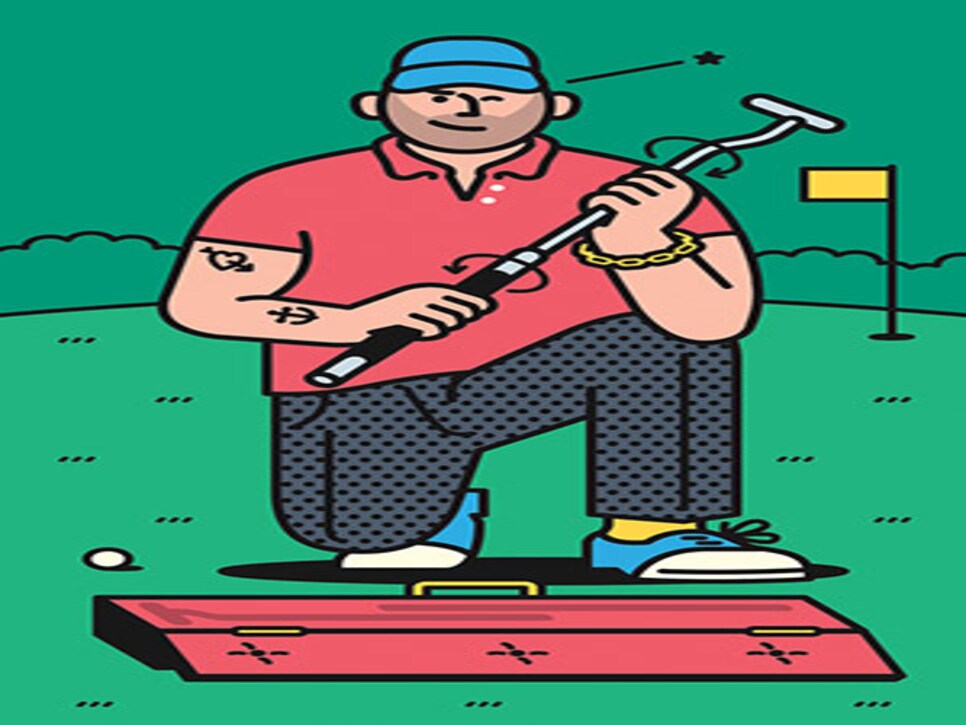 1. You inform the starter who you're playing a match against, and he replies: "Is he sick or injured or something?"
2. The starter then looks you up and down and hands your opponent's caddie a $100 bill.
3. When you suggest a "fun" wager for something other than money, your opponent replies: "Sure. Own a boat?"
4. When you point out that he has only 11 clubs in his bag, he replies: "I'm good."
5. He keeps making practice swings left-handed, but his clubs are right-handed.
6. You look in his bag and see an iron with "0" stamped on the head.
7. His scorecard is pre-set with empty circles.
8. There's a NetJets logo on his shirt collar.
9. A kid asks your opponent to autograph his hat.
10. Before you reach for your driver, he says: "Press."
11. While waiting for you to play, he's buffing calluses on his hands with a pumice stone.
12. There's a plaque in the fairway commemorating his double eagle—from last week.
13. You overhear his caddie say: "It's 227 and a half yards to the front and 256 and a third to the pin."
14. He asks his caddie to pull the pin...from the fairway.
15. He grabs his putter from a pool-cue case and assembles it.