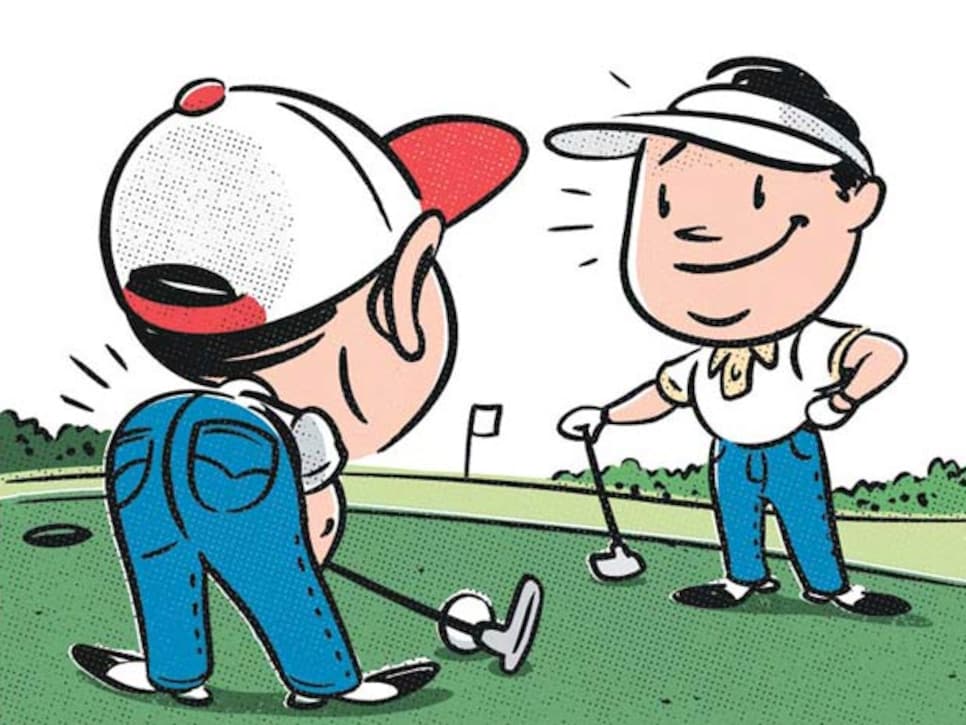 The main rules of golf are dependably immutable. You know the powers-that-be won't start allowing "hit till you're happy" off the first tee in competition or declare, "You know what? You can ground your club in a hazard from now on."
Yet golf's other rules -- its unofficial customs and etiquette -- are in a state of constant evolution. Bluejeans at the club? Out of the question a few years ago, but now acceptable at many courses. Cell phones? Considered a hideous invasion a decade ago. Now it's the rare club that doesn't allow them somewhere on the premises.
Depending on your point of view, these represent welcome changes in a game that is sometimes too stuffy for its own good or pernicious threats to the sport you love -- or maybe somewhere in between.
To find out where clubs stand on these and other mannerly matters, we surveyed more than 2,600 public and private-course golfers throughout the United States. Here's what they told us about the rules where they play the game, circa 2010.
COURSES THAT ALLOW DENIM (BLUEJEANS)
Among private clubs that allow denim, 74% permit it in "designated areas" only.
COURSES WHERE COLLARLESS SHIRTS ARE OK
Collarless shirts are rarest in the Northeast, where 49% of private clubs ban them.
SNEAKERS IN THE CLUBHOUSE ARE PERMITTED
92% of all Midwest courses allow clubhouse sneakers, the highest percentage.
COURSES WHERE CARGO SHORTS ARE PERMITTED
The Midwest is cargo-central; 96% of its public tracks allow them.
FLIP-FLOPS OR SANDALS ARE OK IN THE CLUBHOUSE
Among courses that do not allow flip-flops, 67% also outlaw denim.
COURSES WHERE GOLF CARTS ARE MANDATORY
Among courses that smile on walking-and-carrying, 80% permit it at any time.
COURSES THAT ALLOW HATS INDOORS
Southern public courses are most comfortable with hats inside; 97% allow it.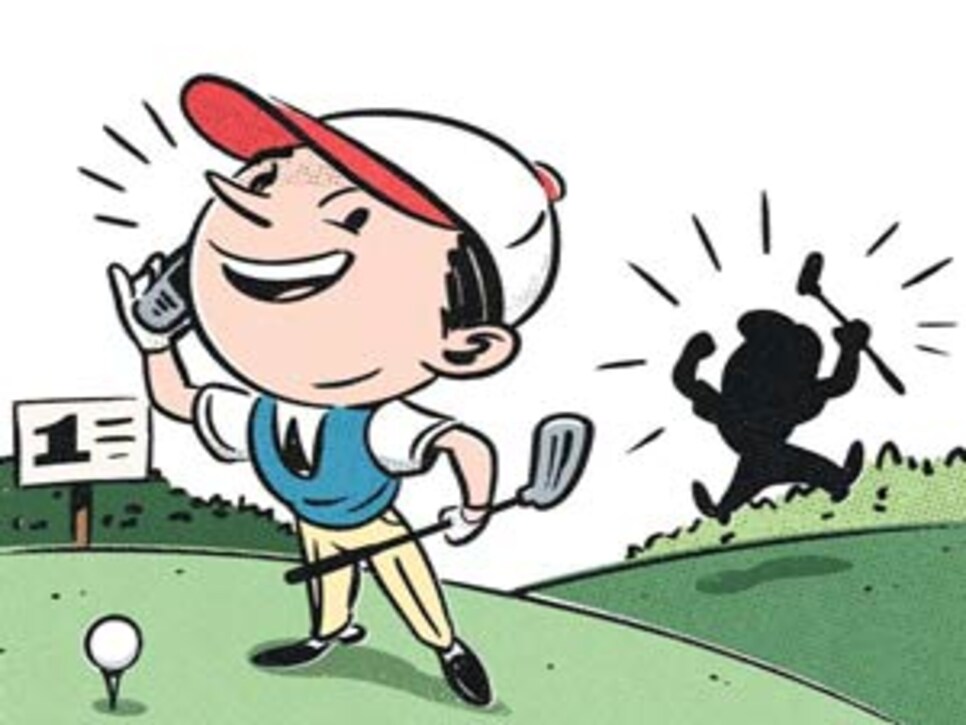 COURSES THAT ALLOW CELL-PHONE USAGE
18% of all courses that allow cell phones forbid their use on the golf course.
COURSES THAT LIMIT TEE TIMES FOR WOMEN
30% of clubs limiting women's tee times do not restrict guest play.
COURSES WHERE MEN MUST TUCK IN THEIR SHIRTS
Even at public courses that allow jeans, 14% still require men to tuck in their shirts.
WHERE WOMEN MUST TUCK IN THEIR SHIRTS
Courses requiring tucked-in women are almost twice as likely to limit their tee times.
COURSES THAT PERMIT CAPS FACING BACKWARD
This look is least popular in the Mid-Atlantic region (only 23% of private clubs allow it).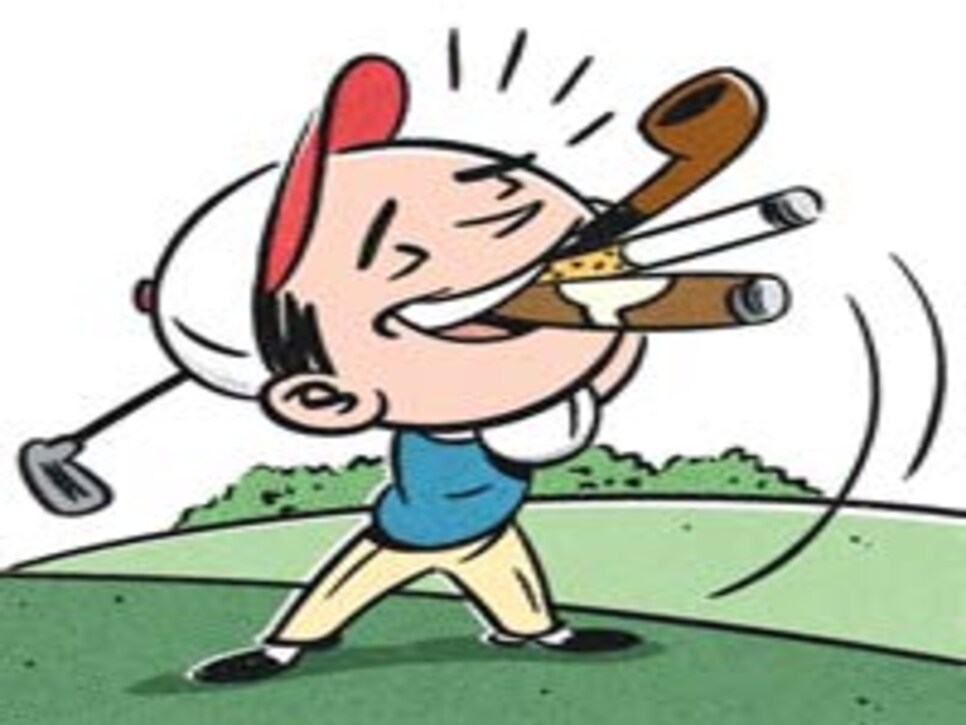 IT'S OK TO LIGHT UP IN DESIGNATED AREAS
Smoke 'em if you got 'em in the Northeast, where 80% permit it.
WHERE JACKETS ARE REQUIRED IN SOME ROOMS
Of all courses requiring jackets, 78% ban backward-facing caps.
CLUBS THAT LIMIT TEE TIMES FOR JUNIORS
37% of clubs limiting junior play keep them off the course on weekend mornings.