The Loop
Rule that cost Webb Simpson could be changed
The USGA and R&A are once again exploring a tweak to the Rules of Golf with the intent to make sure a player is not unfairly penalized.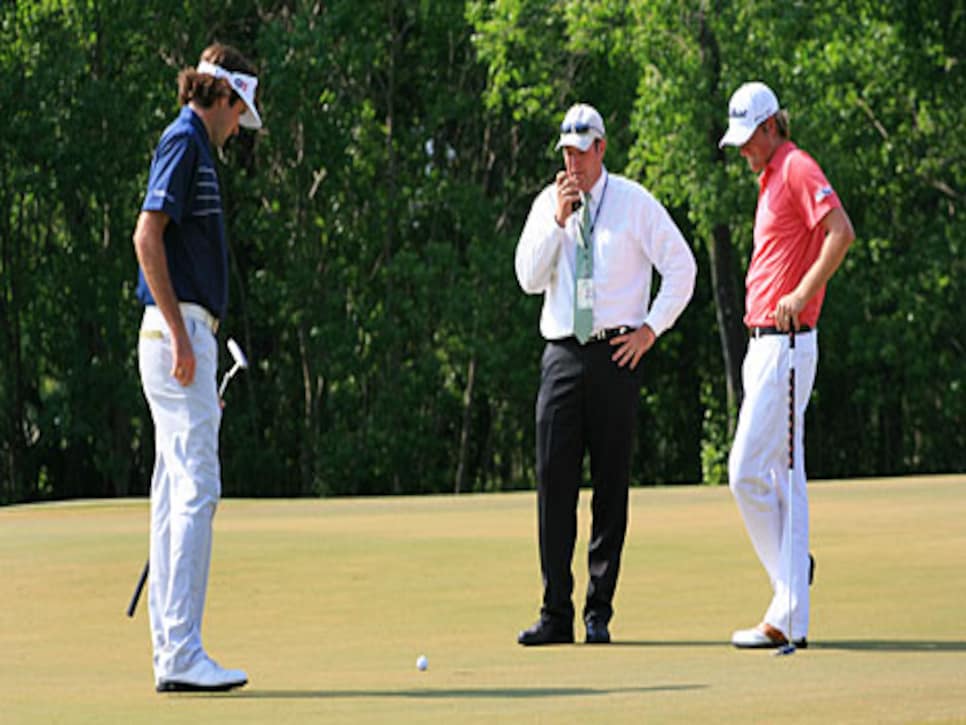 According to USGA VP Tom O'Toole, the two governing bodies are in discussions to change Rule 18-2b, which covers what happens to a ball on a putting surface that moves after a golfer has addressed the ball. The current rule penalizes a golfer regardless of whether he or she actually caused the ball to move. The change to the rule would add a clause that if it was "known or virtually certain" that the player didn't cause the ball to move -- in instances where the wind or other outside factors were the cause -- the player would no longer be subject to a penalty.
"Having this latitude is going to be good for the players rather than to penalize perhaps unfairly," said O'Toole, who had just returned from meetings with R&A rules officials in Northern Ireland.
O'Toole said the discussion on the rule was something that's been ongoing for a while now, and was not prompted specifically by Sunday's ruling at the Zurich Classic. Webb Simpson took a one-stroke penalty when his ball moved as he was about to tap-in for par on the 15th hole. He wound up tied in regulation with Bubba Watson before losing in a playoff.
The change is still under review by both governing bodies, but if approved it would go into affect in Jan. 1, 2012, with the start of the new rules quadrennial.
*(Photo: Hunter Martin/Getty Images)