News
RSM: Hughes wins playoff with par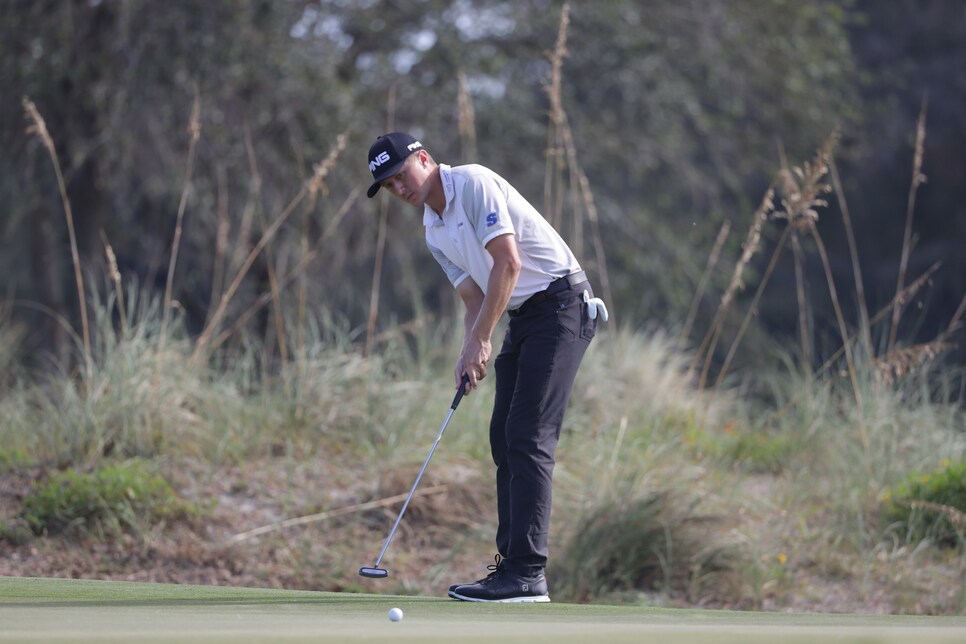 Canadian Mackenzie Hughes, a PGA Tour rookie, holed a 12-foot par putt on the third playoff hole to win the RSM Classic on Monday morning, a wire to wire victory.
"If I don't make that putt I'm probably done," Hughes said. "But I tried to flip that around and say, 'everyone's got work left for par, but if I could put mine in first it makes everyone's job harder. As soon as I hit it I knew it was on a good line. I gave it some pace because I knew if I didn't make it I'd probably be out. About a foot from the hole I knew it was right in the heart and that was such a good feeling to see it go in.
Hughes was part of what began as a five-man playoff on Sunday. Billy Horschel bowed out on the first playoff hole and the remaining four -- Hughes, Camilo Villegas, Henrik Norlander and Blayne Barber -- all halved the second playoff hole, when darkness sent its continuation into Monday.
All four players missed the green at the 189-yard par-3 17th hole on Monday morning. Barber and Norlander both missed shorters putts than Hughes had to bow out. Then Villegas missed from about seven feet to extend the playoff.
Hughes, 25, had rounds of 61, 67, 68 and 69 and led after each of the first three rounds and shared the final-round lead.