The Loop
The lone defect at Royal Liverpool Golf Club
HOYLAKE, England -- At first glimpse Royal Liverpool appears as it's been billed for over a century: flattish and far from visually inspiring. But study the contours, bunkering and constantly changing hole sequencing, and this year's British Open host quietly wins you over with its graceful way.
One feature still not sitting well: the internal out-of-bounds jutting violently into the third and 18th holes. The boundary is a "cop" mound supported by rough and topped by white OB stakes with thin, tightly mown turf to help delineate a painted line. The linear and stark presentation highlights how little the OB is defending a natural boundary but rather merely guarding what is normally the practice ground (it's the corporate and spectator village during The Open). Adding to the objectionable nature: the infrastructure for the village is set back from play, leaving tight emerald-green turf to play from if a ball is just barely over the cops.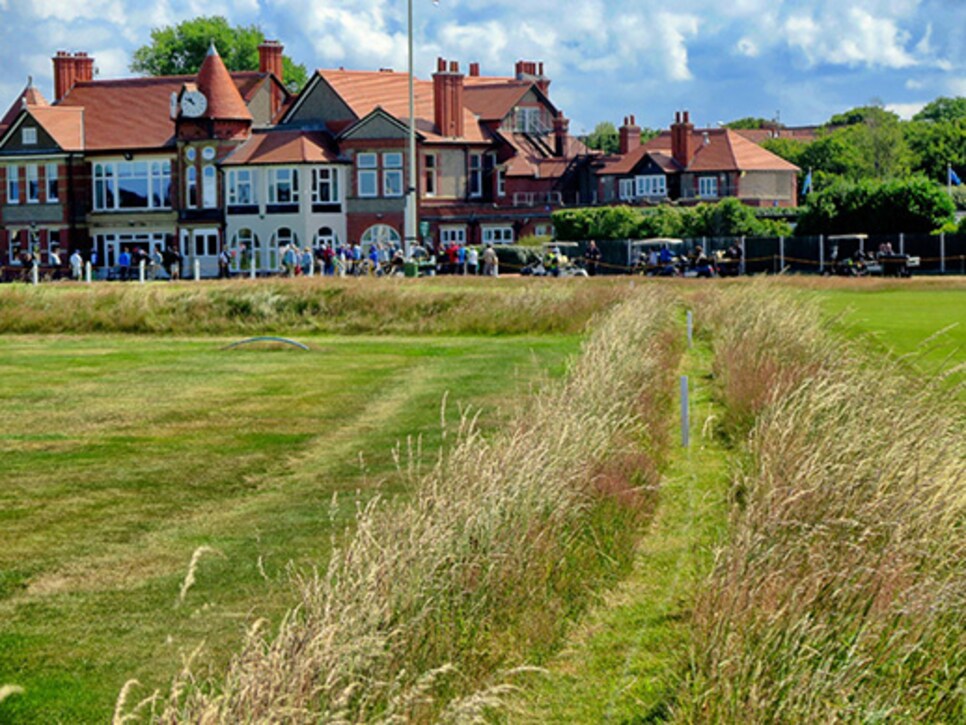 unnecessary course condition at Hoylake.*
The governing bodies try their best to avoid the use of internal out of bounds except in the cases of safety issues. Historically, OB that does not define a property line has been considered a design and course setup flaw since such a boundary was not a pre-existing condition for the architect to design around.
No one in their right mind would find fault with the R&A for marking the area to the right of the Old Course's 18th hole because it is a natural boundary (though for a long time players were allowed to play from the town road if they could extricate themselves and wouldn't it be fun to see that in an Open?).
Internal out of bounds like that found at Royal Liverpool goes against the bedrock principle of golf's rules: play it as it lies. That a player this week could lose the Open when his ball is on perfectly playable turf with a clear shot to a green may be Hoylake's lone defect.
Mercifully in 2006, the internal OB wasn't much of an issue for the leaders. Only one player had a major dustup, posting a second round eight after tee shot and second shot out-of-bounds balls. You won't be surprised to learn who it was.