The Loop
Royal & Ancient has fun with the British Open tee times
I am a frugal S.O.B. But I'm buying a drink for whoever constructed this week's British Open tee times at St. Andrews, for they are doing the Lord's work.
The Open announced its pairings for the Old Course, and to say creativity had a hand in the player groupings is an understatement. Here are some of the notable groups:
Not sure if you heard, but Spieth has won the first two majors of the season (first time that's happened since 2002), and arrives in Scotland after posting a career-low round at the John Deere Classic. Just spitballin', but folks might have an interest in following him around the course.
But this pairing is far from a one-man wonder. Johnson will try to put his missed opportunity at Chambers Bay behind him, which could be an issue, given that he's playing with the dude that beat him. And don't sleep on Matsuyama. The 23-year-old has eight top-10 finishes this season, including a fifth-place showing at Augusta.
The Coolest Trio of Golfers, Nay, Humans, To Ever Walk The Earth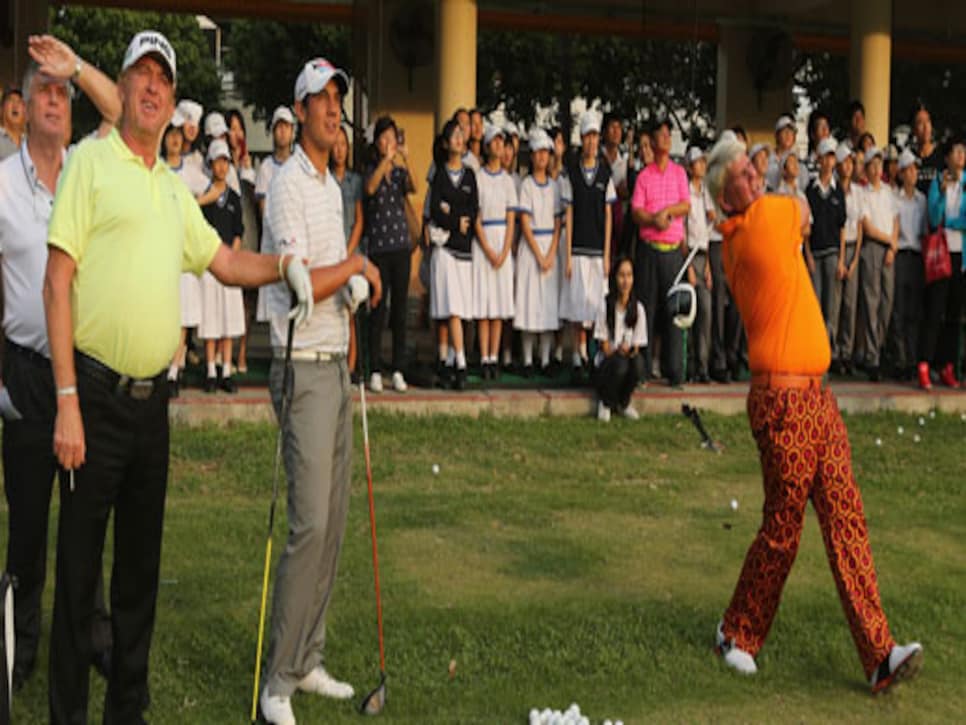 Dear Royal and Ancient: here is a blank check. Write whatever dollar amount you want to allow me to operate the on-course walking scoreboard with this group.
Possible group discussions: Diet Coke vs. Wine - The Great Debate; Daly and Duf arguing about SEC football, with Jimenez assuring both FC Barcelona would best both Auburn and Arkansas; Jimenez and Daly comparing rolling techniques for cigarettes and cigars.
I'm assuming this group will have the sad Charlie Brown music following them around the links.
Stenson has been in the hearts of the golf community since going down to his briefs at Doral in 2009. Coupled with Channing Tatum's career resurgence off Magic Mike, let this be a lesson: if you're ever in need of popularity points, stripping is your avenue.
The "Um, No Thanks, You Guys Go Ahead, I'll Play As a Single" Threesome
Just like the Daly-Jimenez-Duf group. Only the polar opposite. Don't expect many smiles from these fellas.
The Requisite Tiger Woods Pairing
Oosthuizen grabbed the claret jug the last time the "Home of Golf" hosted the Open in 2010, with Day looking to build off his successful U.S. Open performance while continue to battle vertigo.
Oh, and Woods, who may have a few eyes on him this week.
The Requiste Rory McIlroy pai…