The Loop
Round of a Lifetime: Charity treats golfers with congenital heart diseases to golf at renowned courses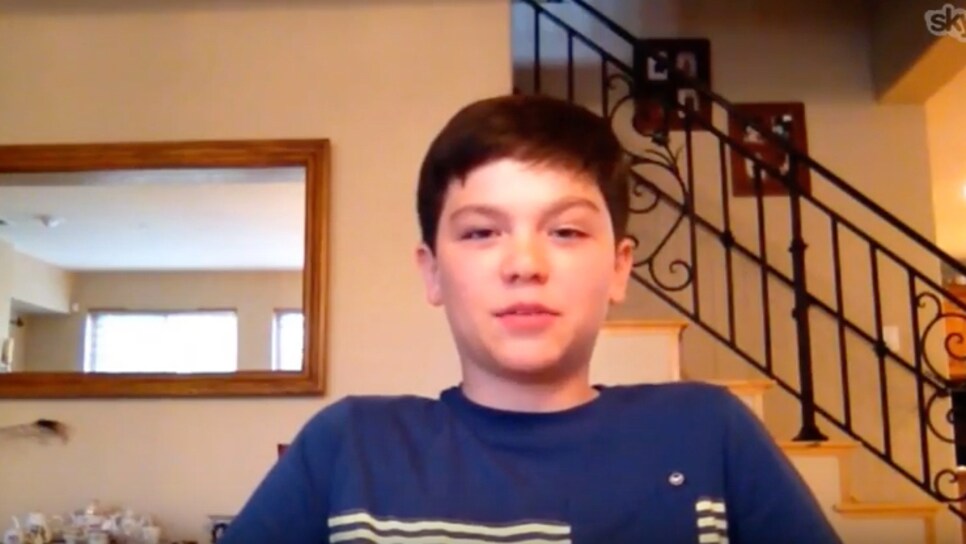 Golf and benevolence aren't necessarily synonymous, given how vile the game often treats us, but maybe they ought to be.
There is no more generous sport than golf, from the tens of millions of charitable dollars the PGA Tour helps generate, to local schools and churches that host golf-outing fundraisers. Whatever the cause, there's a golf outing supporting it.
An interesting new one has come along in support of golfers with congenital heart diseases, Round of a Lifetime, that seeks to provide rounds of golf for them and three friends or family members at renowned golf courses around the country, all expenses paid.
Rounds of a Lifetime is still in its infancy stages, but last month, a recipient of its largesse was Caleb Smith (shown above), a 14-year-old from Davis, Calif., who along with with his brother, sister and grandfather played the Blue Monster at Trump National Doral in Miami.
Smith, who was born with five congenital heart defects, was seven when his father died of sudden arrhythmia death syndrome. Meanwhile, Smith will eventually have to undergo surgery to replace his bicuspid aortic valve. In the meantime, he plays golf.
"Golf is my sport," Smith said. "I can play beyond my physical limitations, and I am always looking for ways to bring awareness to congenital heart disease. Too often people associate heart disease with disability, rather than understanding that people with heart disease can live normal lives."
Round of a Lifetime Foundation is based in Baltimore, Md. It was started as a means of honoring the legacy of an avid golfer, Andrew Maciey, a University of Maryland business school graduate who was 24 when he died from familial dilated cardiomyopathy.
"We thought this was the best way to honor him," Joe Maciey, president of the foundation and Andrew's cousin, said. "We'd had the pleasure and opportunity to share with him our times on the golf course."
Andrew enjoyed playing nice courses, Dan Igo, irector of content for the foundation, told Terp Magazine. "We decided that there were a lot of [people] out there that couldn't play contact sports because of heart conditions, [so] we started this organization that would give these heart patients an all-expense-paid trip to some of the best courses in the country."
Smith, who plays his golf at a muny, Davis Golf Course, heard about the foundation from his pediatric cardiologist at the UC Davis Medical Center, Dr. Jeanny Park, who also is a golfer. Park had received an email from the foundation and thought Smith would be interested. He was.
Incidentally, Round of a Lifetime arranged for another recipient, Patrick Brett, to play Congressional Country Club in Bethesda, Md., a former U.S. Open course.