Rising Stars
Rose Zhang continues to rewrite amateur and college golf record books, sets two milestone marks in one day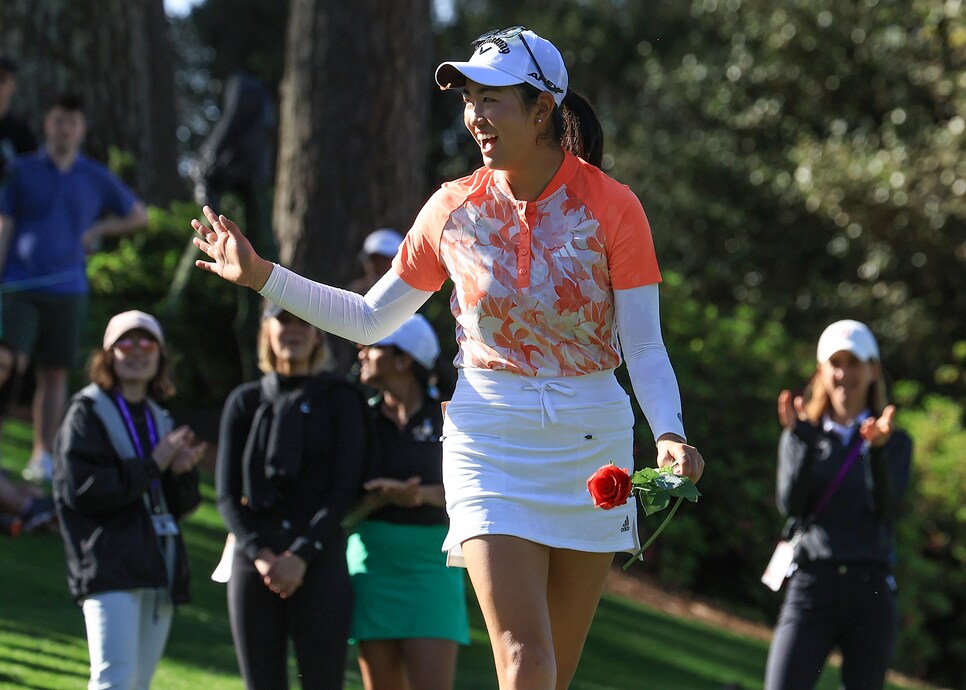 Another week, another jaw-dropping accomplishment for Rose Zhang. Actually, make that two.
The Stanford sophomore isn't even halfway through her college career, and yet on Wednesday it became official that she has been ranked the world's top-ranked amateur golfer longer than any other women's golfer. Zhang has now spent a total of 136 weeks at No. 1, surpassing the previous record of 135 established by Leona Maguire in 2018.
Last month, Zhang topped Lydia Ko's mark of 130 consecutive weeks in the top spot.
"It's an unbelievable honour and a testament to a lot of hard work not just by me but by my team as well," Zhang said in a statement. "Passing names like Lydia and Leona on any list is incredible; they've both gone on to have such impressive professional careers and are great role models in golf. I'm grateful for all the support I've received and look forward to continuing to pursue my dreams in this game."
But there's still work to be done, in particular on the collegiate level. Later on Wednesday, Zhang closed out a seven-shot win at the Pac-12 Championship, shooting a final-round three-under 69 at Papago Golf Course in Phoenix. She finished at 12-under 204, tying the conference record for lowest 54-hole score in relation to par and breaking the record for largest victory margin.
Oh, and the win was her 10th at Stanford, which, you guessed it, broke another record. Current LPGA pro Andrea Lee won nine times as a Cardinal.
"Records are made to be broken, right? I'd be really happy for her if she managed to pull off the win today, which I'm sure she will have no problem doing," Lee told Golf Digest at the Chevron Championship. "She's playing some really good golf. I'm looking forward to see how she finishes out the Pac-12 Championship.It's been really great to see a fellow Stanford tree do so well."
Zhang will also be the defending champ at next month's NCAA Championship at Grayhawk Golf Club.
"I'm sure she'll be out here pretty soon," Lee added. "Hopefully she'll kind of look up to me for advice or any questions she might have coming out on tour. I'd be very happy to answer them."